Katie
Owner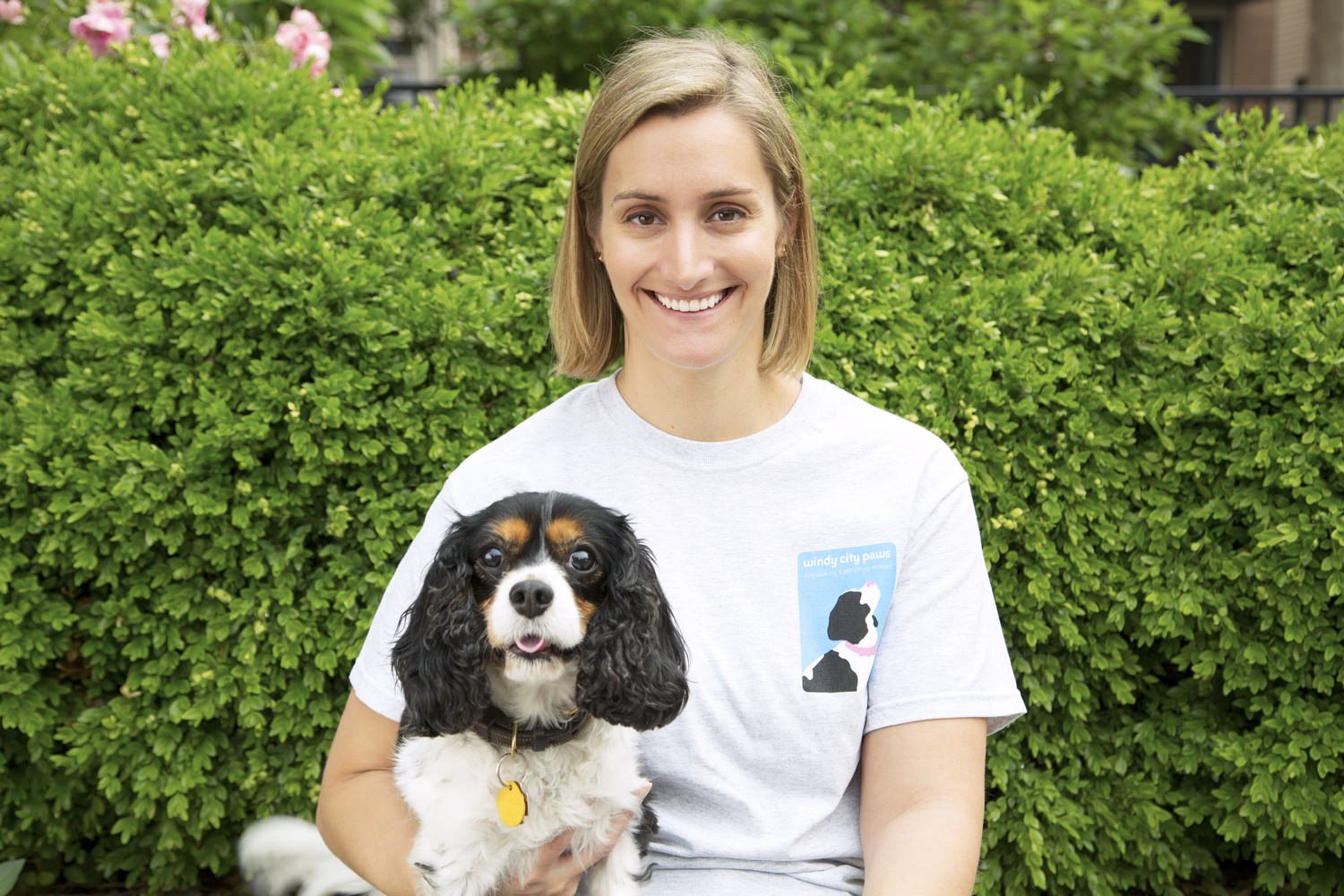 I was born to run a dog walking business…
I just had to lose my job to know it!
My love of dogs began as early as it gets
I can't remember a time when I wasn't begging my parents for a dog or dreaming of being a vet. Finally, when I was eight years old, we got our first family pet, a beautiful Golden Retriever named Ginger. I loved everything about having a furry companion – we did everything together! I've had a dog in my life ever since- two Golden Retrievers and one King Charles Cavalier Spaniel!
I was never totally satisfied being a dog walking customer
After graduating from the University of Michigan (GO BLUE!), I was working in the financial world and frequently had to use a dog walker for my pups – though I was never fully satisfied with the service I was getting and the peace of mind I had with those companies. When the financial industry crashed and my company closed its doors, I decided to refocus on my love of animals. I took a break from the corporate world and started walking dogs myself in the city.
I thought, 'I can do dog walking better. I can give peace of mind to dog parents'
After six months walking dogs, I realized how much I loved it and saw the peace of mind and value I was able to bring to my clients.  Being around dogs, playing, loving, caring for dogs was at the core of my life. I understood both what a client needs and wants in a dog walking service and also what the walker needs and enjoys as well.  So I made the decision to take a leap and start Windy City Paws!
What we're about
I hope that my passion for animals and top notch service shines through when you work with anyone on the Windy City Paws team! We strive to provide the most caring, loving and professional dog walking and sitting services for dogs and their owners in Chicago.
---
Jamie
Operations Manager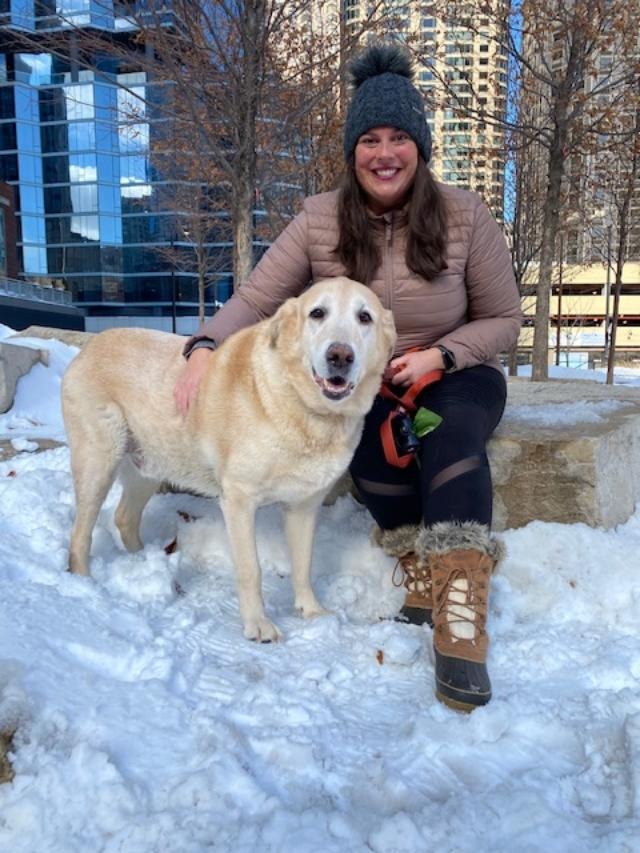 I grew up in Michigan with a large family that included our ever-faithful Golden Retriever, numerous cats and a tiny goldfish. Every summer we would go cross-country camping for three weeks straight, our family dog included! He was always the first one in the car and my mom & dad insisted that he was the "best" kid during the entire trip. I graduated from Michigan State University, majoring in Hospitality Business and kicked-off my career working at the Happiest Place on Earth in Orlando, FL to then working with two of Chicago's favorite sports teams, the Bulls & the Blackhawks to then creating memories for children and their dolls dining together at American Girl to more recently hiring, training and staffing private events for a small staffing agency. It has been a few years since experiencing the loss of my very own pet but I have been lucky enough to be an "Aunt" to my friend's and family's many pets!
---
Brock
Operations Specialist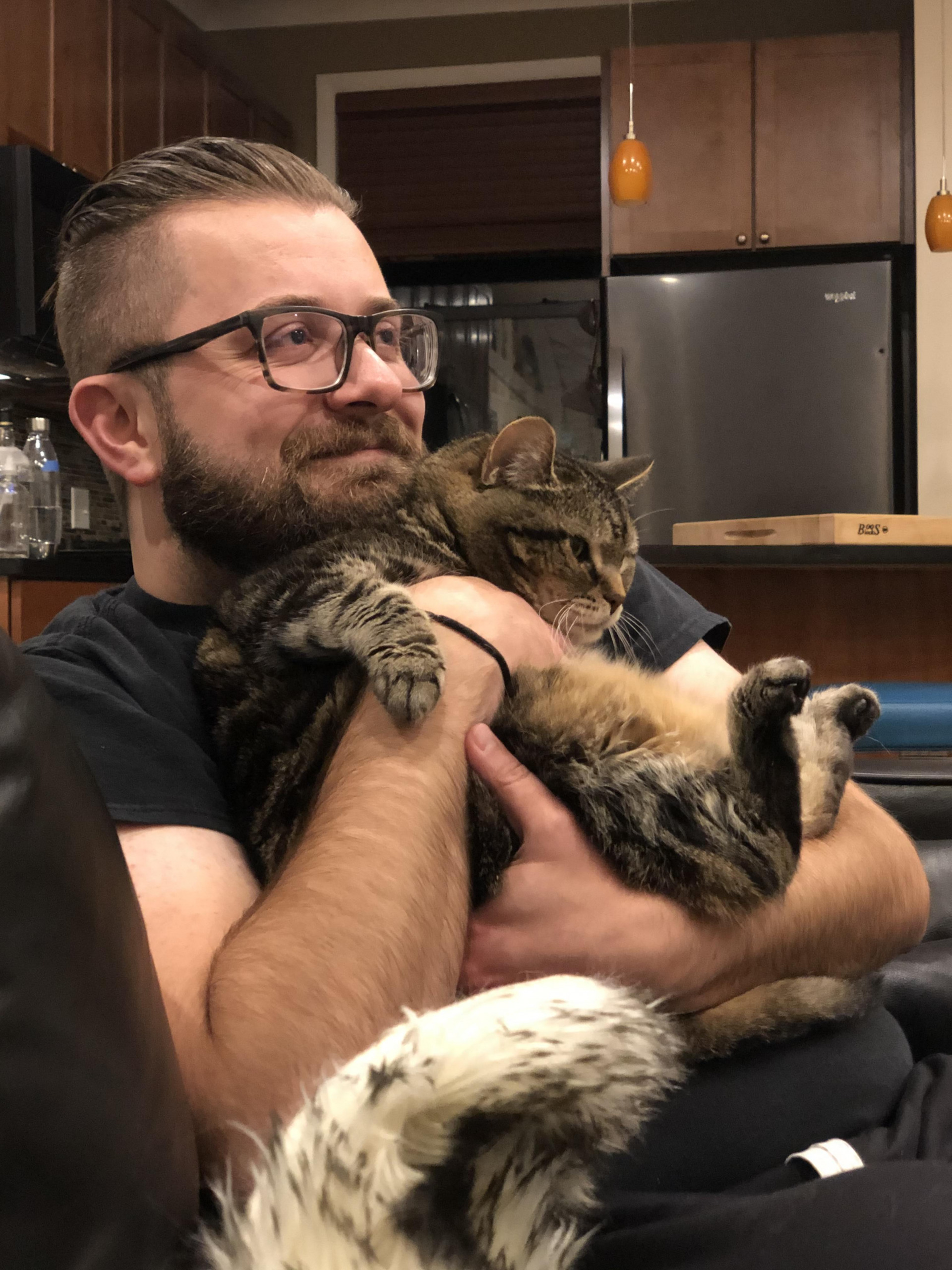 I grew up in Minnesota, the land of ice and snow. We had a Samoyed named Tundra my entire childhood and it's hard to imagine a better winter-friendly dog! We would often find him fast asleep under a snow pile in the yard, happy as could be. After I graduated and had a brief stint in Minneapolis, I moved to Chicago where I lived for almost 9 years. I was working in the commercial real estate business when my wife and I made a huge life change and I began working for a local dog-walking company called Rover-Time (now closed). It was one of the best decisions I've ever made! I have always loved animals and to have the opportunity to be a positive force for both pets and pet owners has been a tremendous experience. I feel lucky to do the work that I do and I'm excited to be at WCP! My wife and I recently relocated with our cat, Coltrane, and our dog, Loki, to buy our own house with a fenced-in yard for Loki to enjoy. In our spare time, my wife and I enjoy cooking, playing with our animals, and meeting new friends at our local shuffleboard league.
---
Shannon
Scheduling Coordinator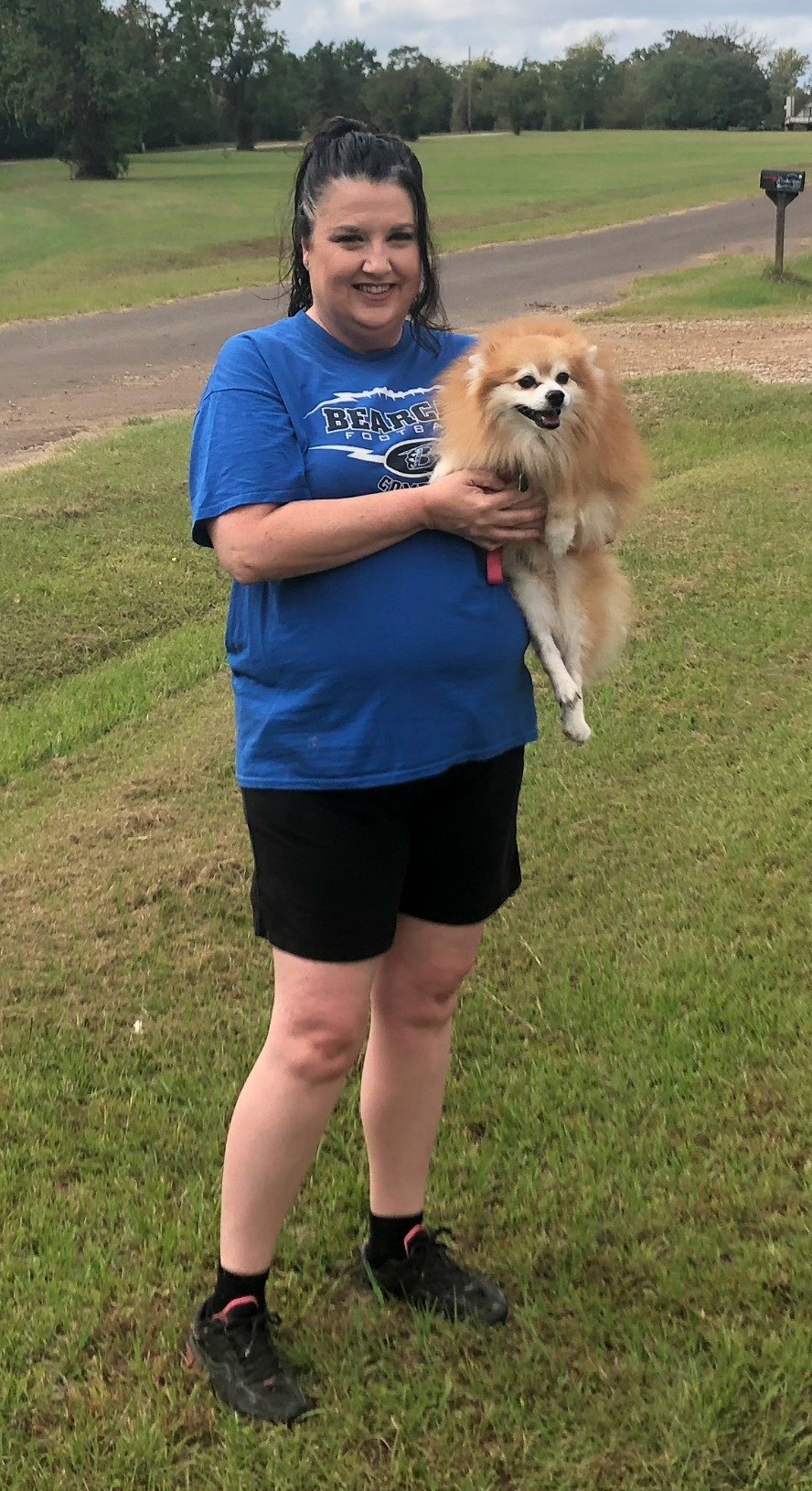 I'm so happy to join the Windy City Paws team! I'm originally from East Texas and have always been a dog lover. I currently have three dogs – a very spoiled Pomeranian, a Pit Bull and a mixed breed. Having always had dogs and adored them, finding employment at Windy City Paws is so exciting! I currently live with my husband of 25 years (Joe) and my 19 year old son. During my free time, I like to read and visit with family who live nearby.
---
Gary
Client Success Specialist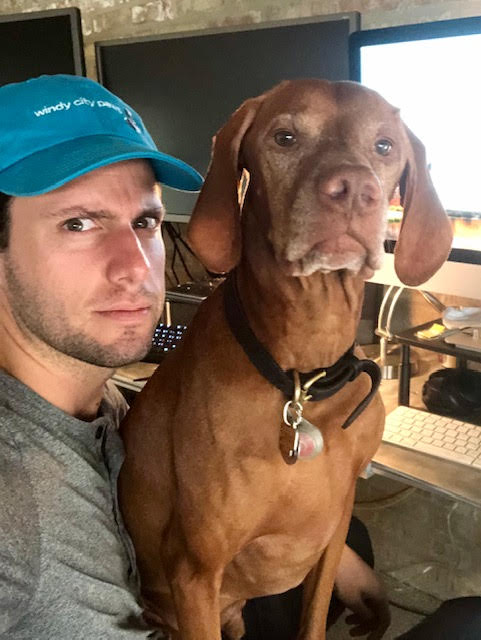 I joined the Windy City Paws team in 2013 as a walker fresh off the plane from Santa Barbara, CA just in time for one of the coldest winters in Chicago history. Since then I've put in several years as a walker and a couple more as Walker Manager, as well as being an office representative. My family husky, Yukon, is currently living the dream back in Southern California, but fortunately working with WCP helps fill the ideally-55-but-actually-closer-to-60 lbs hole in my life. Though not at all helpful to WCP, my BFA in Acting has been put to use in the Chicago improv and musical theatre communities, as well as in my evening job as a game night host. In my spare time I enjoy playing guitar, watching real nerdy TV/movies, playing even nerdier video games, and talking myself out of buying very large LEGO sets that I frankly don't have space for.
---
Michael
Staff Success Specialist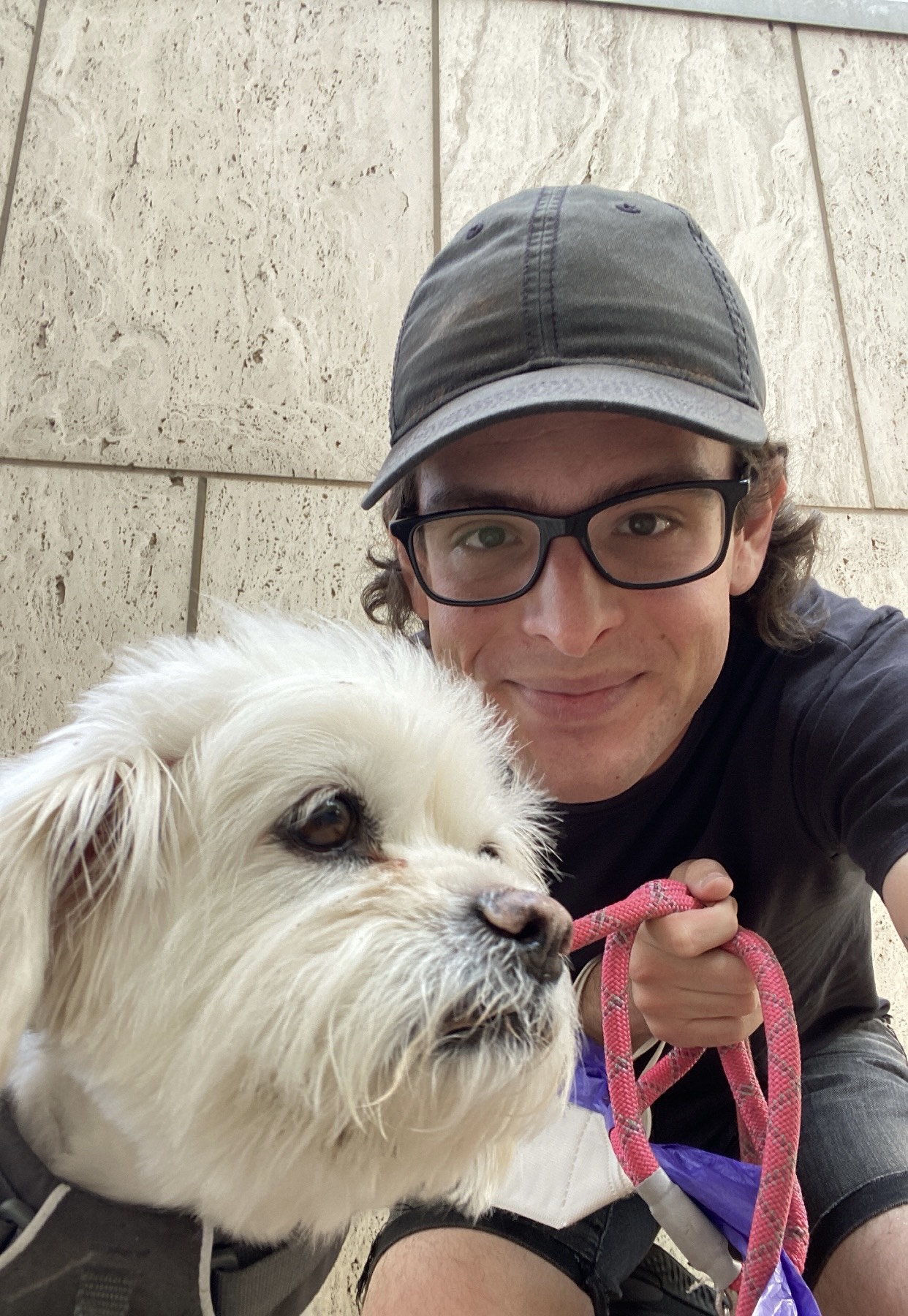 I grew up in (very) sunny Sarasota, FL with a family who shared a deep, abiding love for pets. I developed a passion for caring for pets from a very young age, from the hamsters and goldfish I kept in my room as a child to the Schnauzers, Brittany Spaniels, and Australian Shepherds who were like siblings to me growing up. When I moved to Chicago in 2014 and found Windy City Paws a short time later I knew I had landed the perfect job for me. I'm so delighted to be joining the WCP office staff and bringing with me over 7 years of dog walking experience, along with my experience conducting Field Interviews with potential new hires, assisting with our Yappy Hour events, and facilitating new client on-boarding as a Representative. Outside of work I'm a performance/theatre artist, a voracious reader, and an ardent cinephile. I always welcome a good book or film recommendation!
---
Melody
Dog Walking Specialist

I grew up in the west suburbs of Chicago and have always loved coming to the city, so a job where I could work with animals and enjoy Chicago was (and still is!) the perfect job for me! I have been in the pet care industry for nearly 8 years and I still am excited to go to work every day. After years of being a Training Walker and Ambassador Walker, I am excited to start my new role as Windy City Paws Dog Walking Specialist, to work closely with our walkers and the office staff, and to meet lots of new pups! (And cats too!) When I'm not at work, I love seeing live music and traveling the country for music festivals, riding rollercoasters, reading, and hanging out with my pitbull mix, Mollee! I also love to take photographs, especially of all the dogs and cats at WCP!
---
Mia
Original Mascot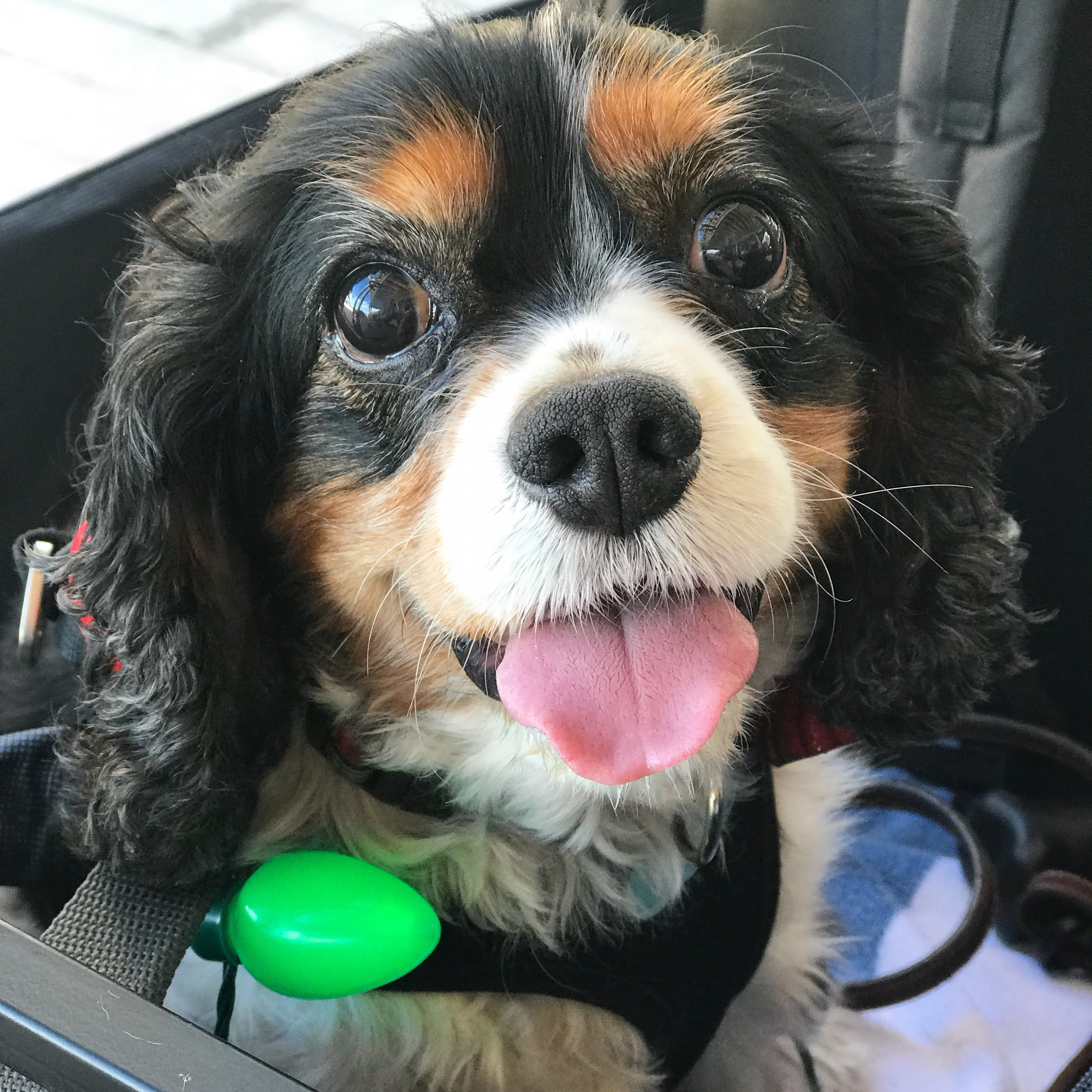 Mia joined Windy City Paws as the founding Mascot in 2009 alongside Katie. She was the inspiration behind the design of the Windy City Paws logo and was an affectionate and beloved co-worker. Mia passed away at 14 years old in 2021 and is remembered fondly by everyone who knew her. Katie is forever a Cavalier King Charles Spaniel lover!
---
Margot Flamingo
Mascot-in-Training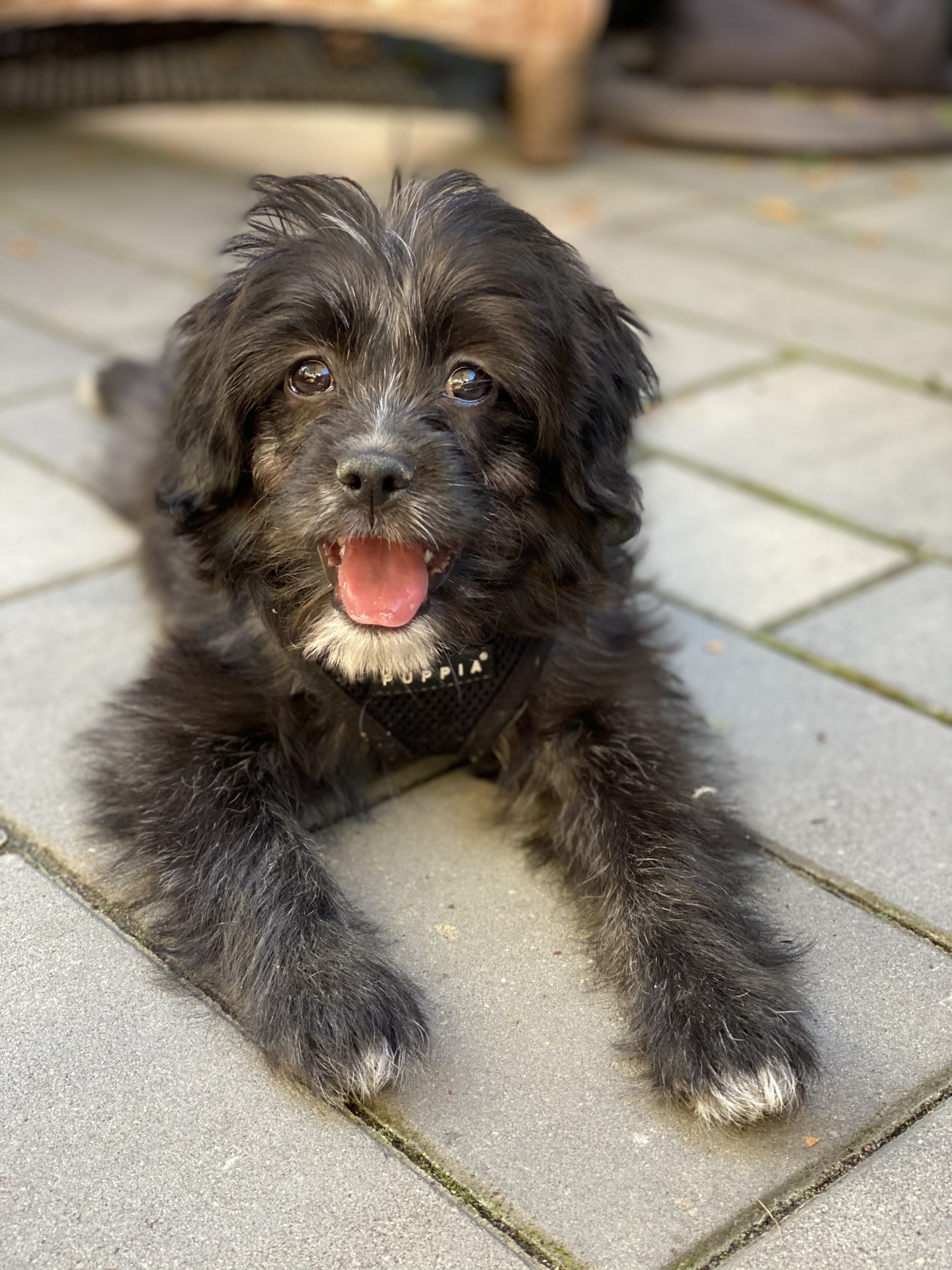 Margot Flamingo joined Windy City Paws in September 2020 by way of the ASPCA and Felines and Canines. Offered a relocation package she couldn't resist, Margot made the long trip from Alabama to start a new life in the big city at the young age of 8 weeks. Our Stragety Consultant, Cosette, is to thank for Margot Flamingo's unique name.
---
Cosette
Strategy Consultant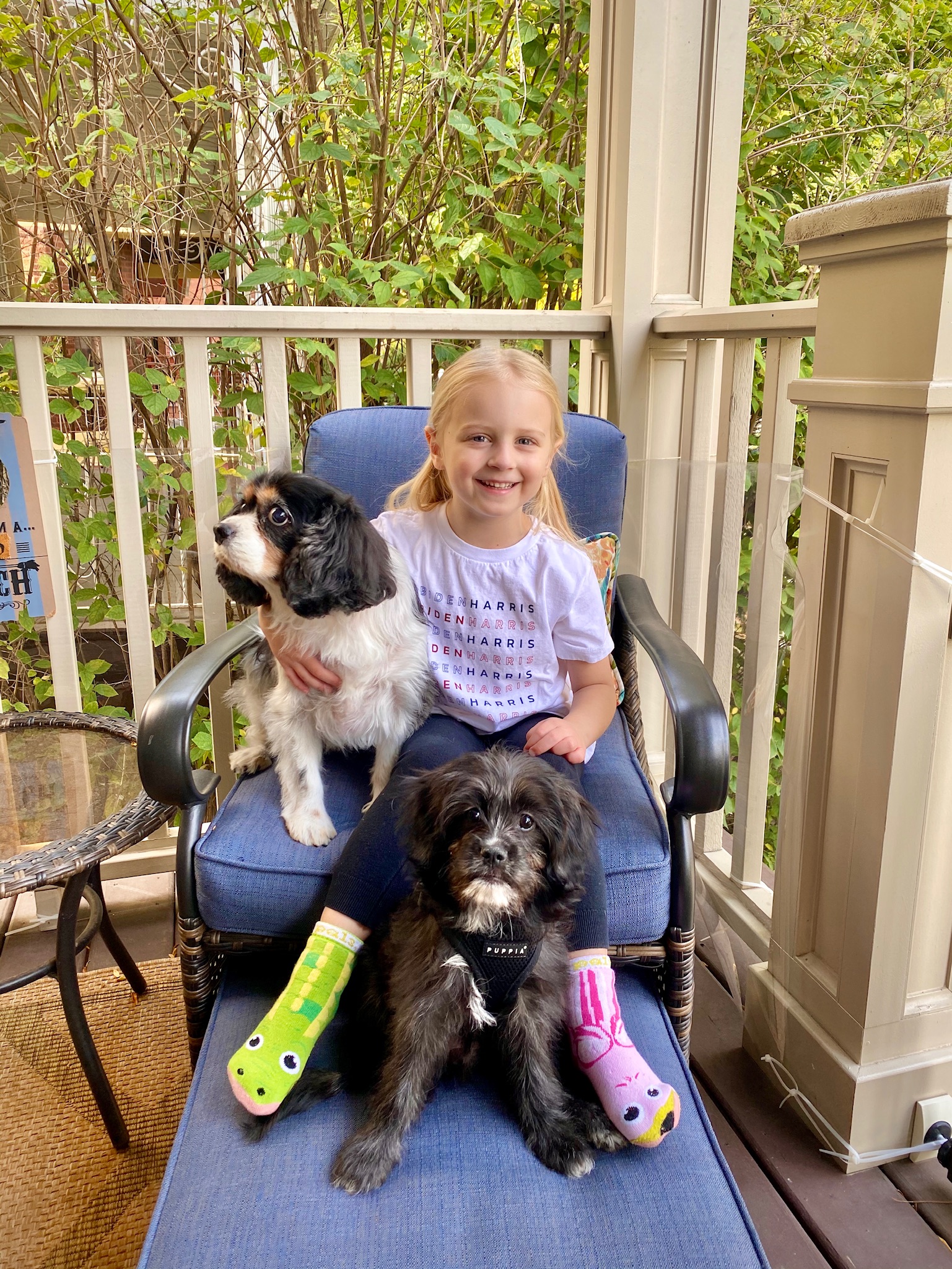 I joined Windy City Paws in December of 2015 as an outside consultant in charge of disrupting the dog walking marketplace. My impact has been felt in both the bottom line and culture. In September 2020, I was newly tasked with overseeing the mascot training program, which has quickly become a major initiative that involves accident mitigation and behavior optimization efforts.