Katie
Owner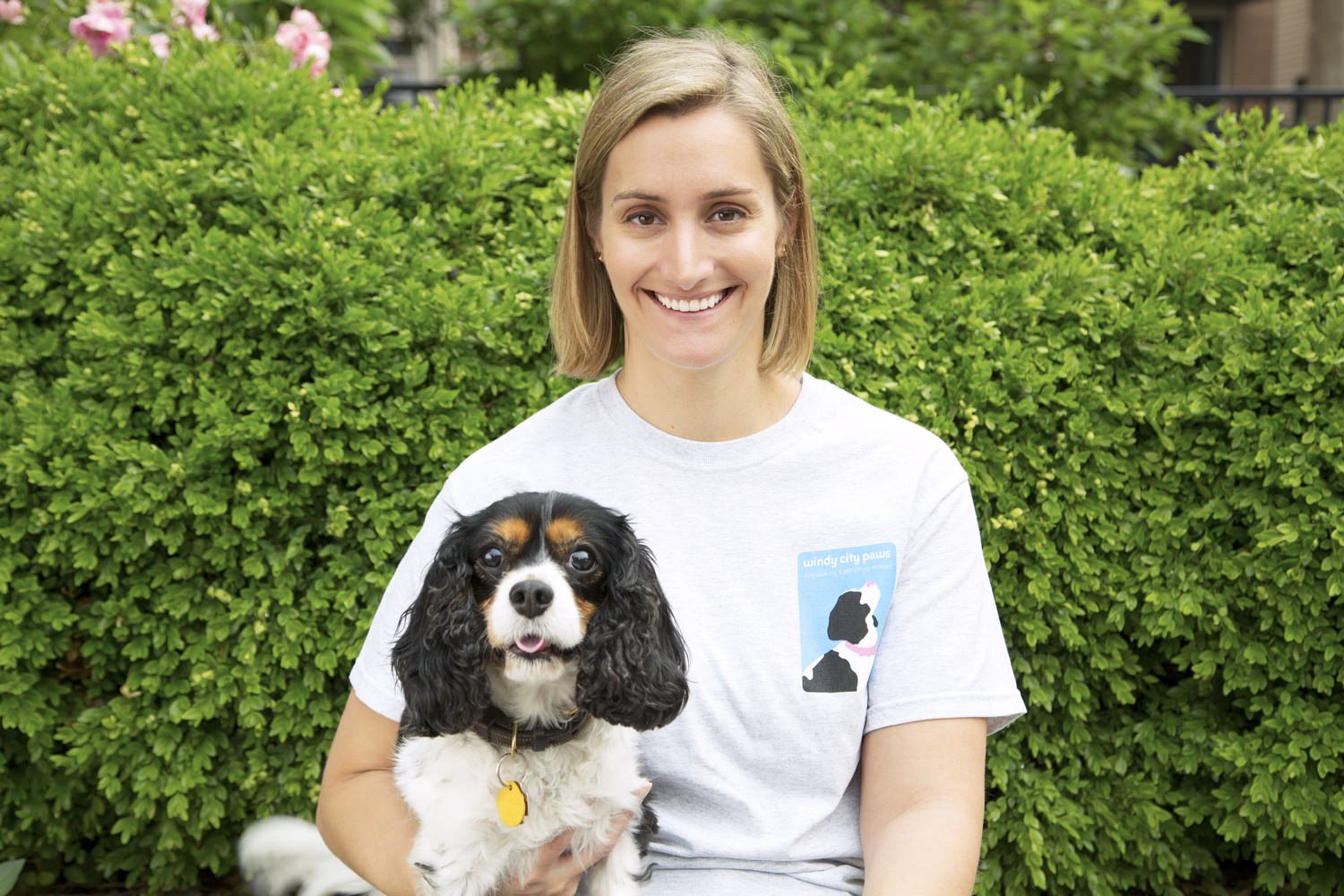 I was born to run a dog walking business…
I just had to lose my job to know it!
My love of dogs began as early as it gets
I can't remember a time when I wasn't begging my parents for a dog or dreaming of being a vet. Finally, when I was eight years old, we got our first family pet, a beautiful Golden Retriever named Ginger. I loved everything about having a furry companion – we did everything together! I've had a dog in my life ever since- two Golden Retrievers and one King Charles Cavalier Spaniel!
I was never totally satisfied being a dog walking customer
After graduating from the University of Michigan (GO BLUE!), I was working in the financial world and frequently had to use a dog walker for my pups – though I was never fully satisfied with the service I was getting and the peace of mind I had with those companies. When the financial industry crashed and my company closed its doors, I decided to refocus on my love of animals. I took a break from the corporate world and started walking dogs myself in the city.
I thought, 'I can do dog walking better. I can give peace of mind to dog parents'
After six months walking dogs, I realized how much I loved it and saw the peace of mind and value I was able to bring to my clients.  Being around dogs, playing, loving, caring for dogs was at the core of my life. I understood both what a client needs and wants in a dog walking service and also what the walker needs and enjoys as well.  So I made the decision to take a leap and start Windy City Paws!
What we're about
I hope that my passion for animals and top notch service shines through when you work with anyone on the Windy City Paws team! We strive to provide the most caring, loving and professional dog walking and sitting services for dogs and their owners in Chicago.
---
Julia
Manager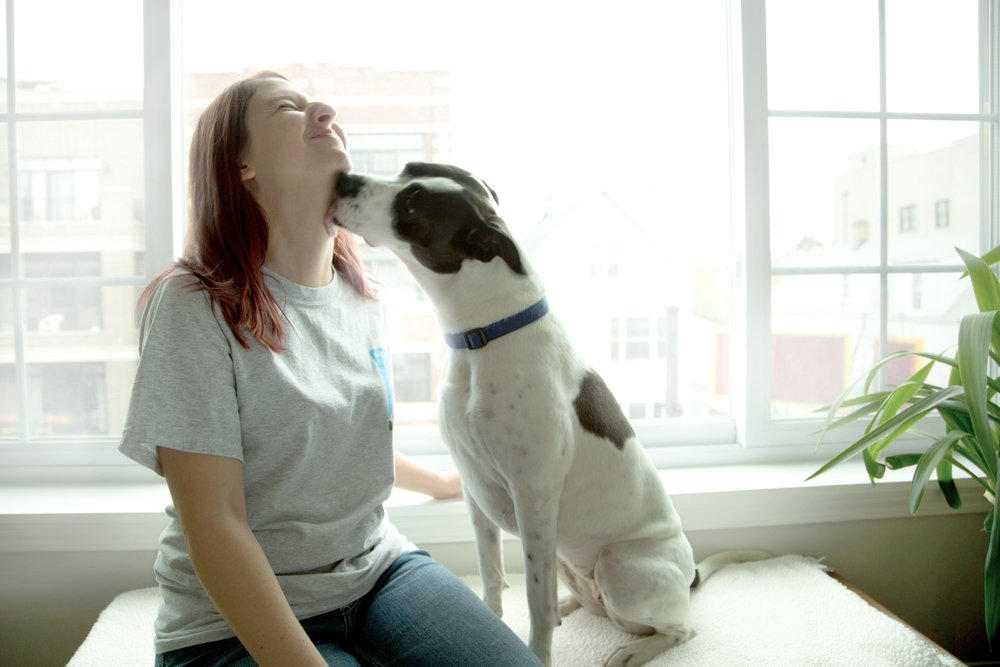 I moved to Chicago in 2013 and am originally from Alabama! When I first moved here, I missed our family dog Annie (awesome chocolate lab) so I looked into different things I could do that brought dogs back into my life! I called Katie and became a part of the incredible WCP team as a walker in the Lincoln Park area! I had such a great time walking and befriending the dogs of Chicago, I wanted to do more. I talked with Katie and became Walker Coordinator then eventually Manager! Katie is an incredible person to work with and for and I couldn't see myself doing anything else! Since I became manager though, I missed my daily interactions with dogs, so Matt, my husband, and I adopted a beautiful and crazy mutt, named her Zelda, and she has become an amazing part of our family! In the evening I enjoy stage managing, performing, and doing other various jobs with different theaters in Chicago!
---
Marco
Field Operations Supervisor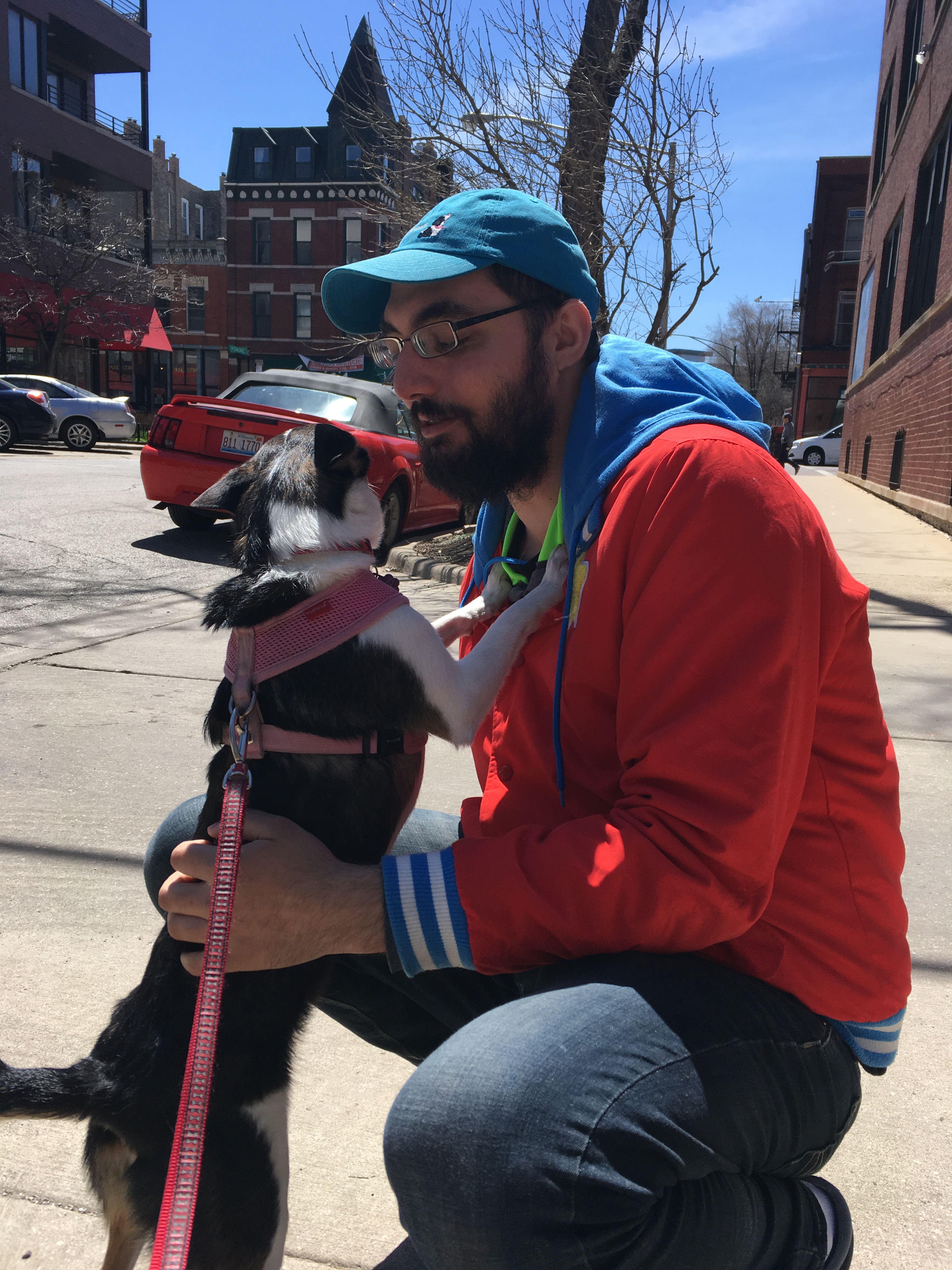 I grew up in the burbs of Chicago before making my way to Pittsburg to study graphic design and then moving back to Chicago in 2012. I have been around animals practically my whole life, having grown up in a veritable zoo of dogs, cats, birds, fish, and small furry critters and now owning two absolutely ridiculous rescue pit-mixes Mako and Hercules, affectionally dubbed the Nerd Herd. I've been a regular fixture in the pet community around Andersonville for a little over 3 years and I'm excited to apply all I've learned to my work here at Windy City Paws! When not constantly surrounding myself with all sorts of animals I also enjoy cooking, Lego building, and DMing for a DnD group.
---
Jeff
Walker Manager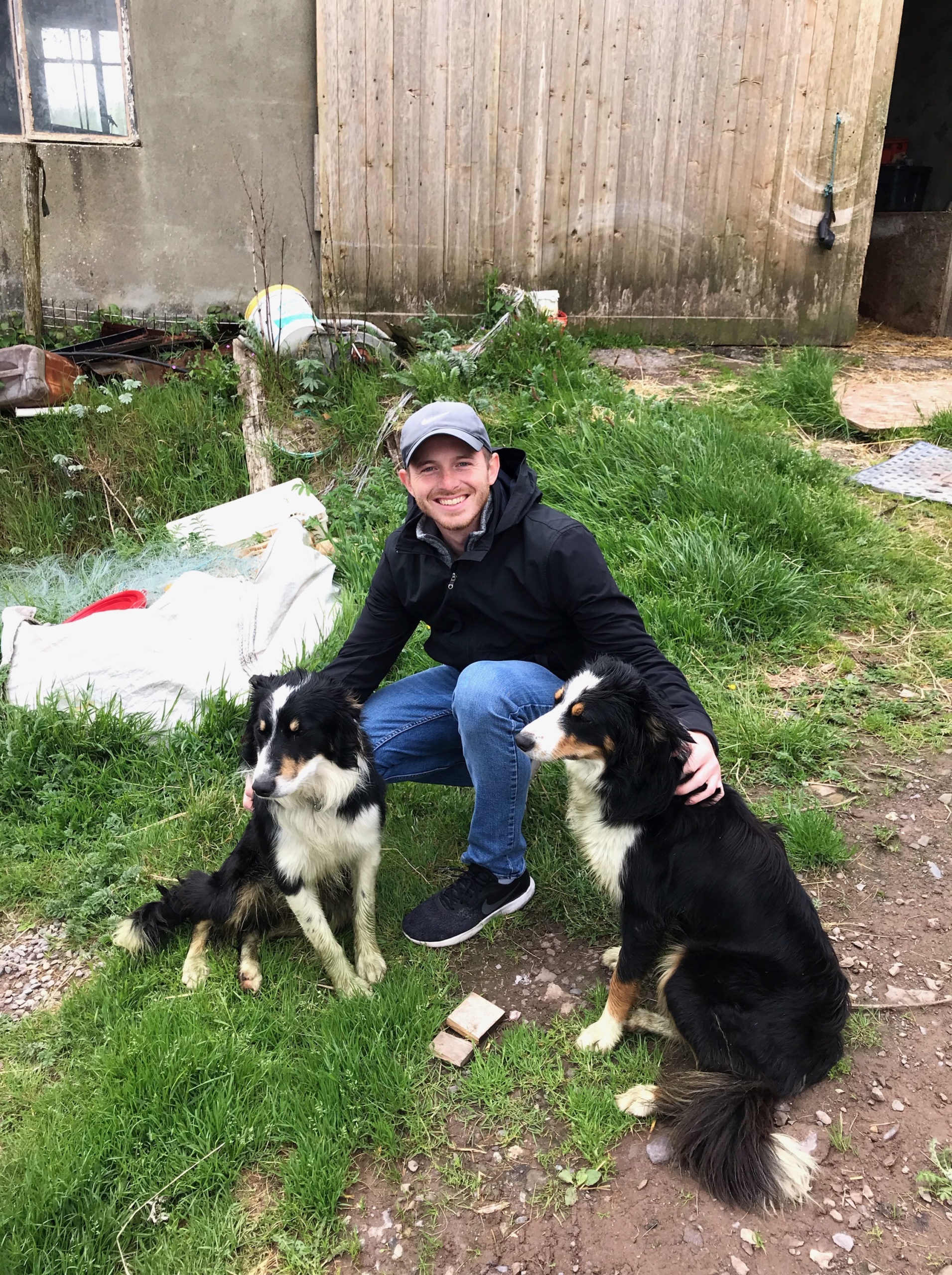 I have been living in Chicago since 2012 and grew up in the suburbs. Dogs have been apart of my life since a young age growing up with two playful black labs. My childhood was spent running around with them, playing and of course cuddling. After attending UIC I took a position as a dog walker as an in-between of what will I do with my life after college. It was one of the best decisions I've ever made! I knew I had always loved dogs and been passionate about animals and this job amplified all of those emotions. The joy of the dog and seeing a happy owner is an unmatched feeling. When I was approached with the opportunity to become the Walker Manager with Windy City Paws I had to stop and think for a second if this was a dream. It wasn't thankfully! With my management background and passion for dogs and customer service, this could not have been a better fit. When I'm not working closely with dogs I can be found out in a park or field playing a variety of sports, finding local neighborhood events or live music and spending time with friends and family as much as possible. I look forward to working with you and your awesome pet!
---
Xochitl
Marketing Coordinator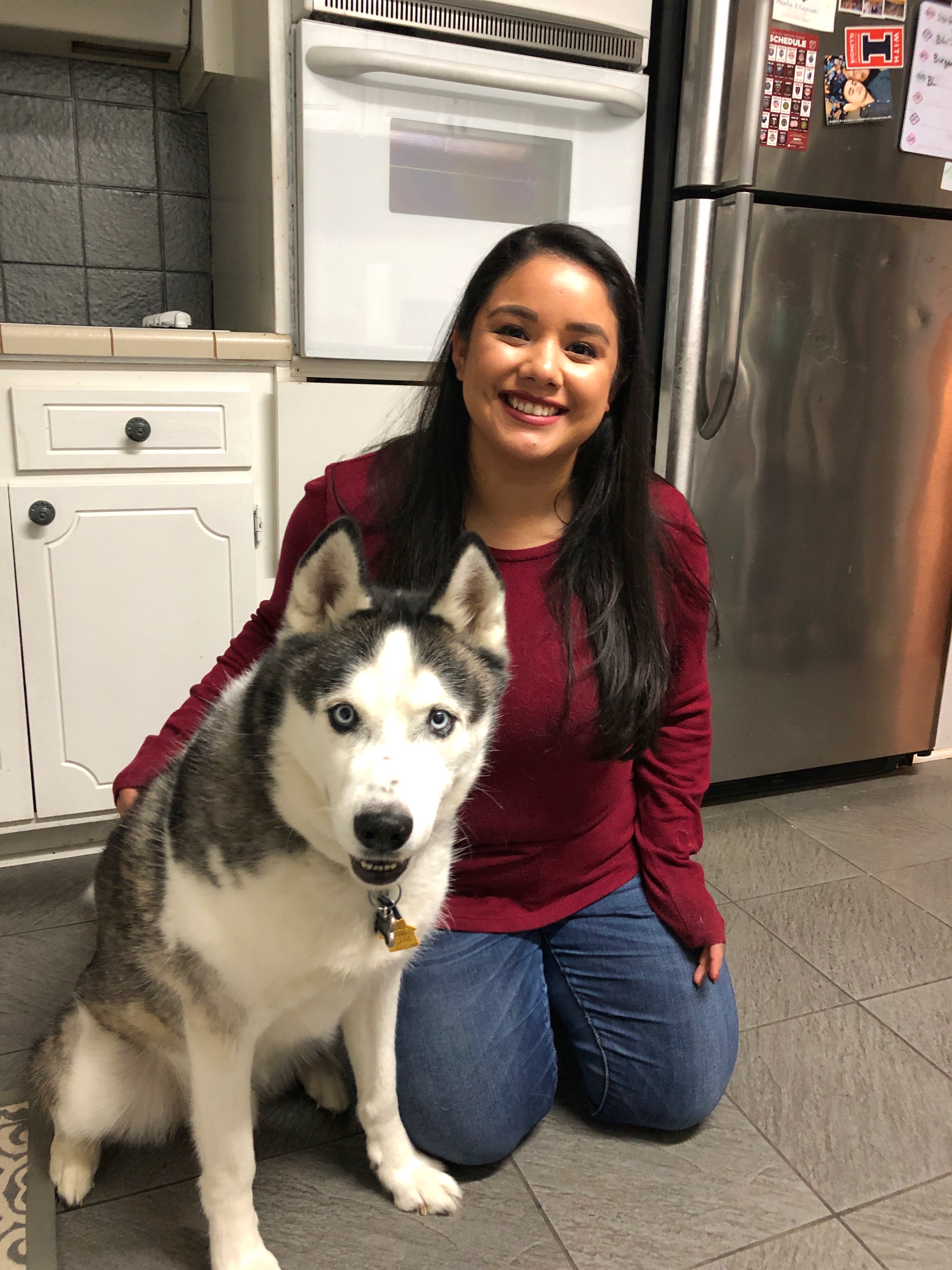 I have lived in Chicago my whole life yet I feel as though I am still constantly exploring and discovering new and amazing things to do in the city. I earned my degree in Communication and Sociology from the University of Illinois at Urbana- Champaign. Before graduating my Boyfriend and I decided to become puppy parents to our highly communicative Husky Blaze. I worked in Human Resources for four years before I realized I wanted to make a career change into the Marketing field. I am very excited to begin this new journey with Windy City Paws. In my spare time I like to create content for my YouTube Beauty channel as well as I am a Freelance Makeup Artist. I also like to partake in various crafty projects from baking, sewing, knitting and DIY home décor.
---
Shannon
Scheduling Coordinator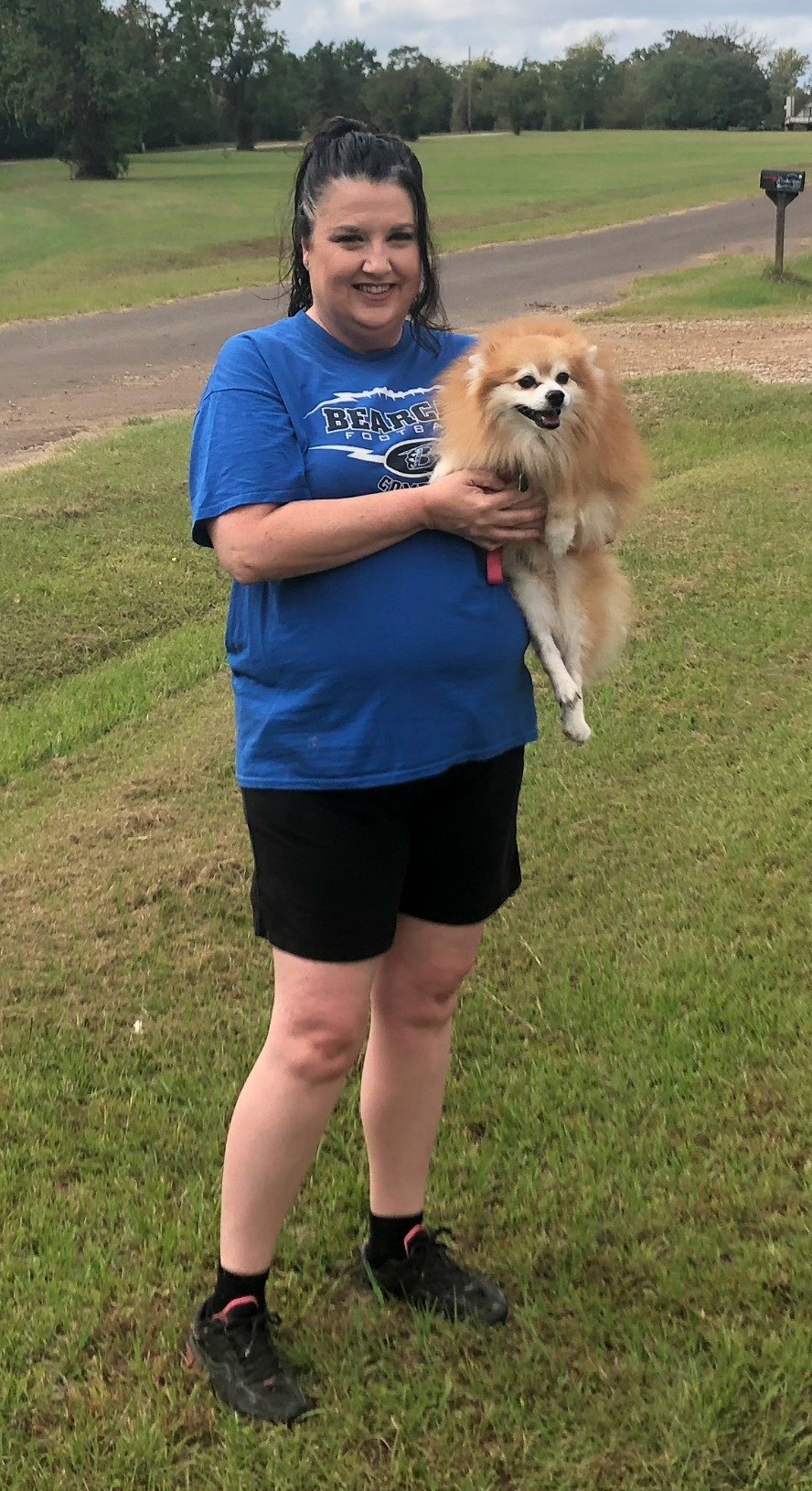 I'm so happy to join the Windy City Paws team! I'm originally from East Texas and have always been a dog lover. I currently have three dogs – a very spoiled Pomeranian, a Pit Bull and a mixed breed. Having always had dogs and adored them, finding employment at Windy City Paws is so exciting! I currently live with my husband of 25 years (Joe) and my 19 year old son. During my free time, I like to read and visit with family who live nearby.
---
Cindy
Office Assistant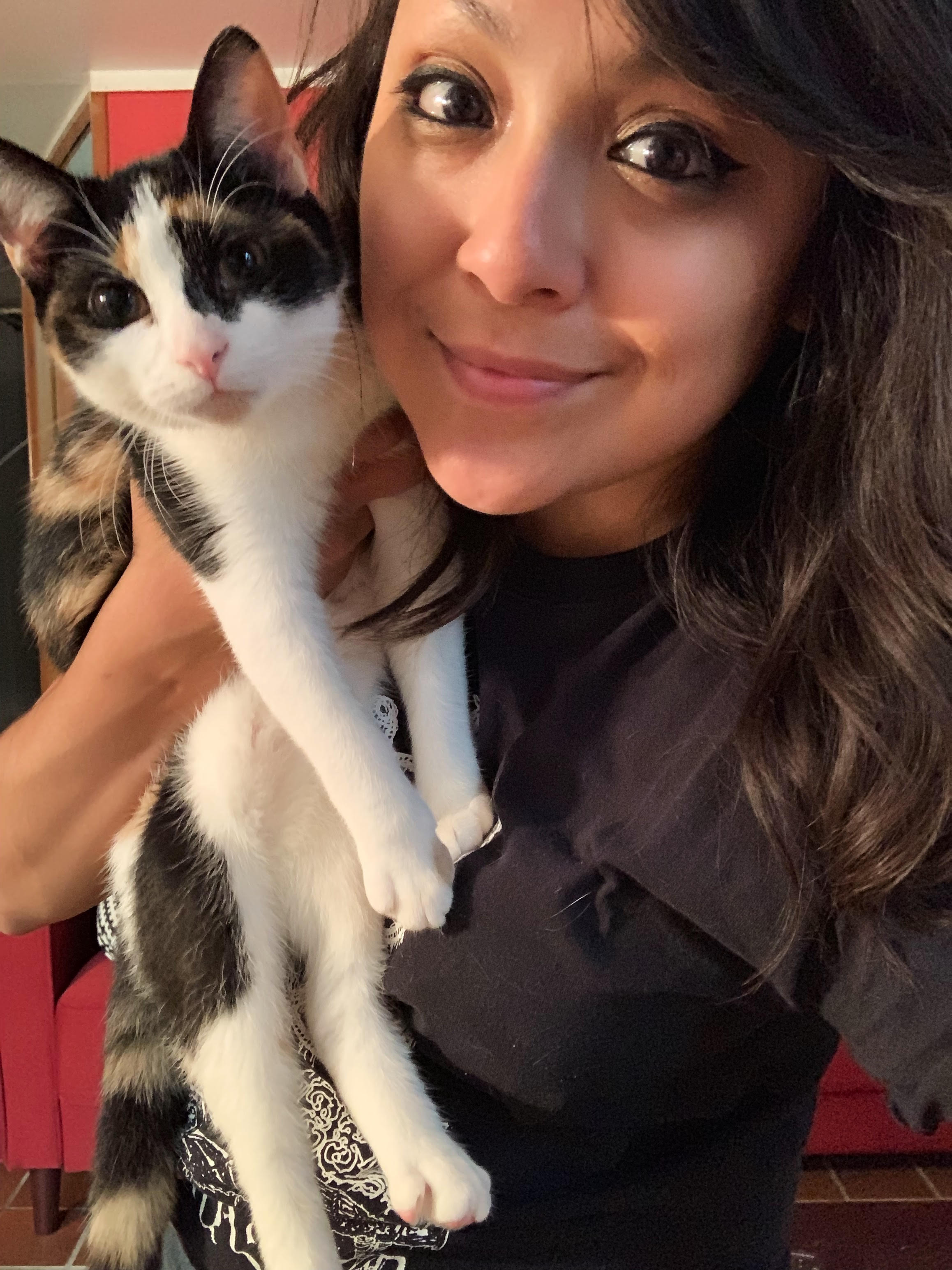 As a Chicago native, I can't picture myself living anywhere else. Prior to joining Windy City Paws, all my work experience has been customer service related. Making people happy by providing the best customer service comes naturally to me. Which brings me to WCP. I am incredibly excited to work with a team that ensures our customers and their furry friends receive the best service. After joining the company, I rescued two kittens! When I'm not busy being a space enthusiast, I'm probably on my bike, at home trying to master a good cup of coffee, or at a concert somewhere in the city.
---
Linda
Walker Support Specialist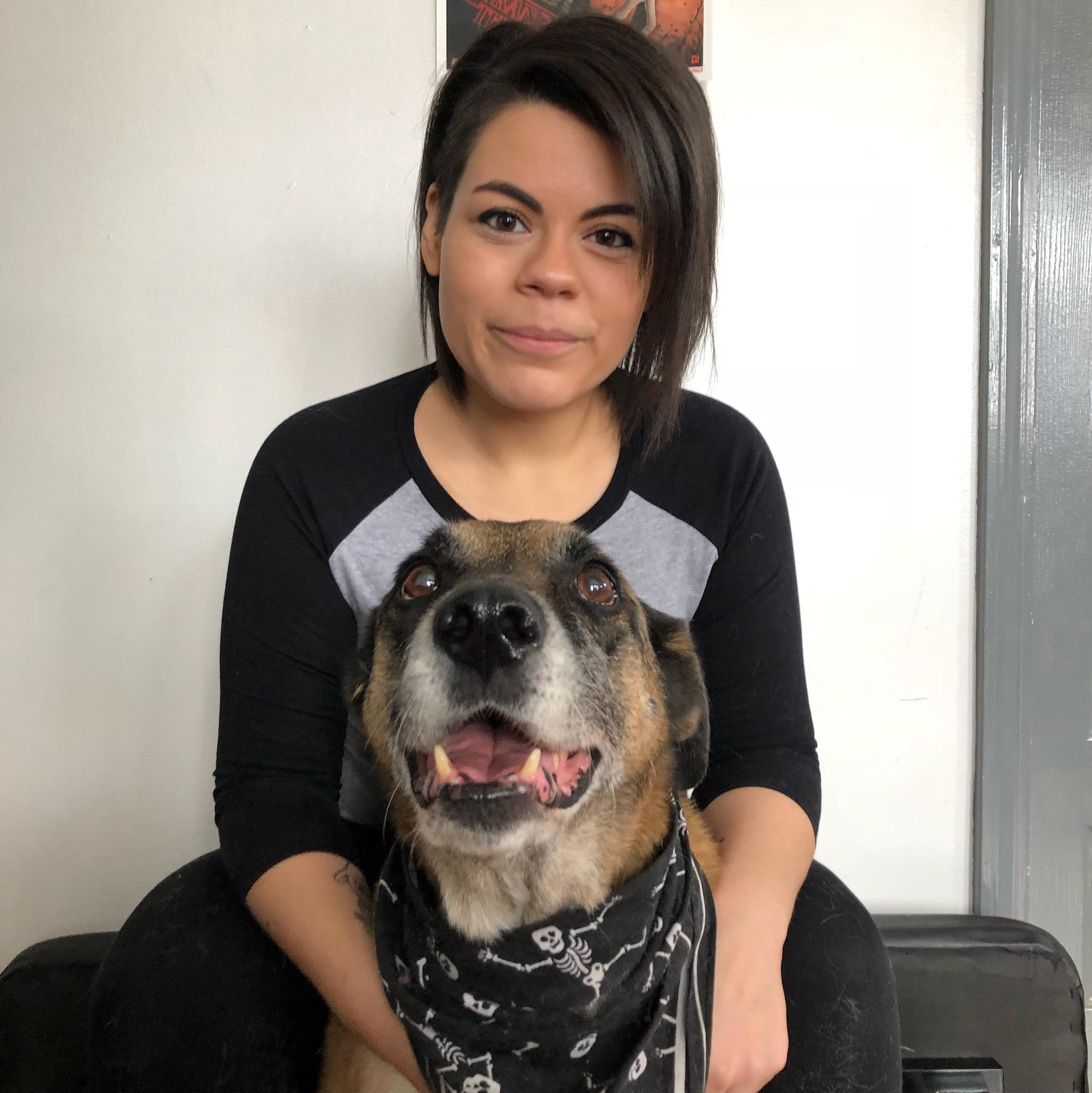 Having volunteered at multiple shelters and working within dog daycares, grooming salons, and a training facility, I witnessed the loyalty and reliance our four-legged friends have towards us. Thus, my employment at Windy City Paws, to provide the best care for our furry companions and supporting the individuals behind the services. My senior Chinook mix, Jasmine aka Queen Yodel, use to attend one of the daycares I worked for! Once I saw her up for adoption at a local rescue, I knew it was no coincidence. In my free time, you will find me binge-watching documentaries or listening to podcasts while creating scrumptious vegan meals.
---
Mia and Zelda
Mascots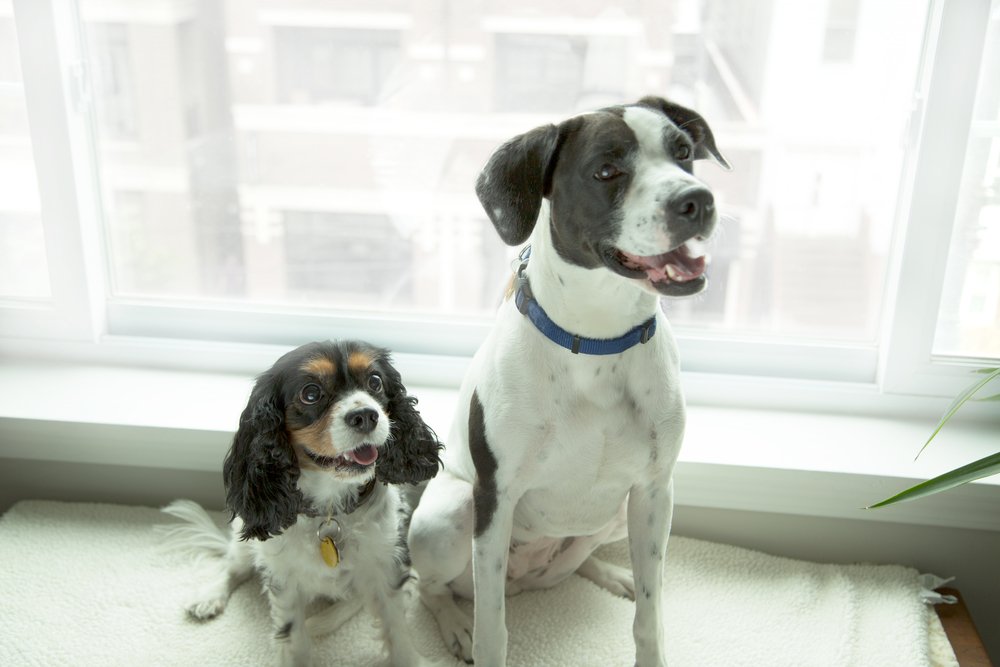 Mia joined Windy City Paws as the founding Mascot in 2009 alongside Katie. She currently handles all doorbell alerting duties and affectionate licking for WCP. Zelda joined Windy City Paws as co-mascot in 2014 and is in charge of all jumping over couch activities.
---
Cosette
Strategist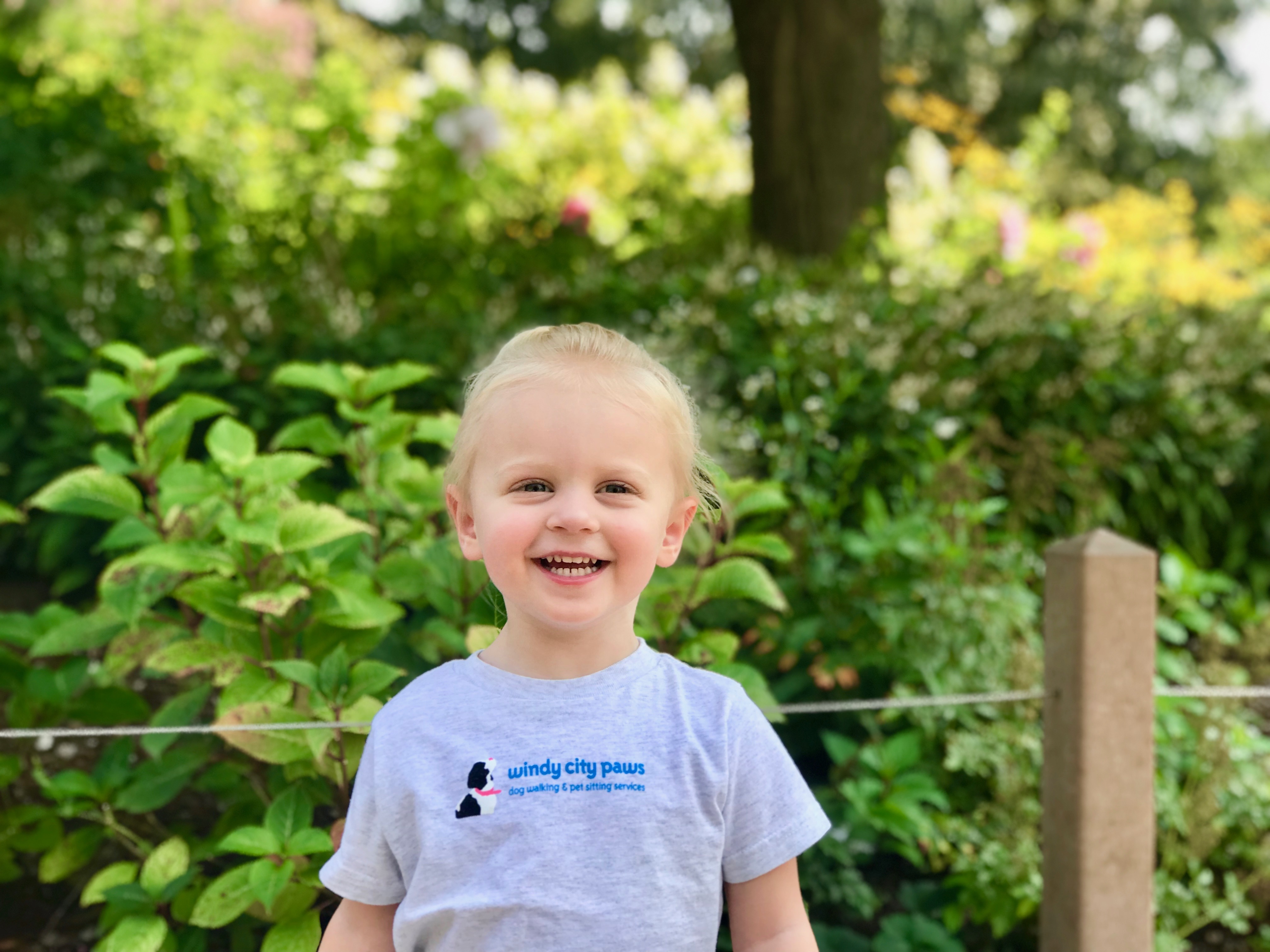 I joined Windy City Paws in December of 2015 as an outside consultant in charge of disrupting the dog walking marketplace. Since that time, as a result of my contributions, many strategies have been implemented around the home office, such as a new closed door policy and 2am emails. I look forward to continuing to affect Windy City Paws in loud and urgent ways!