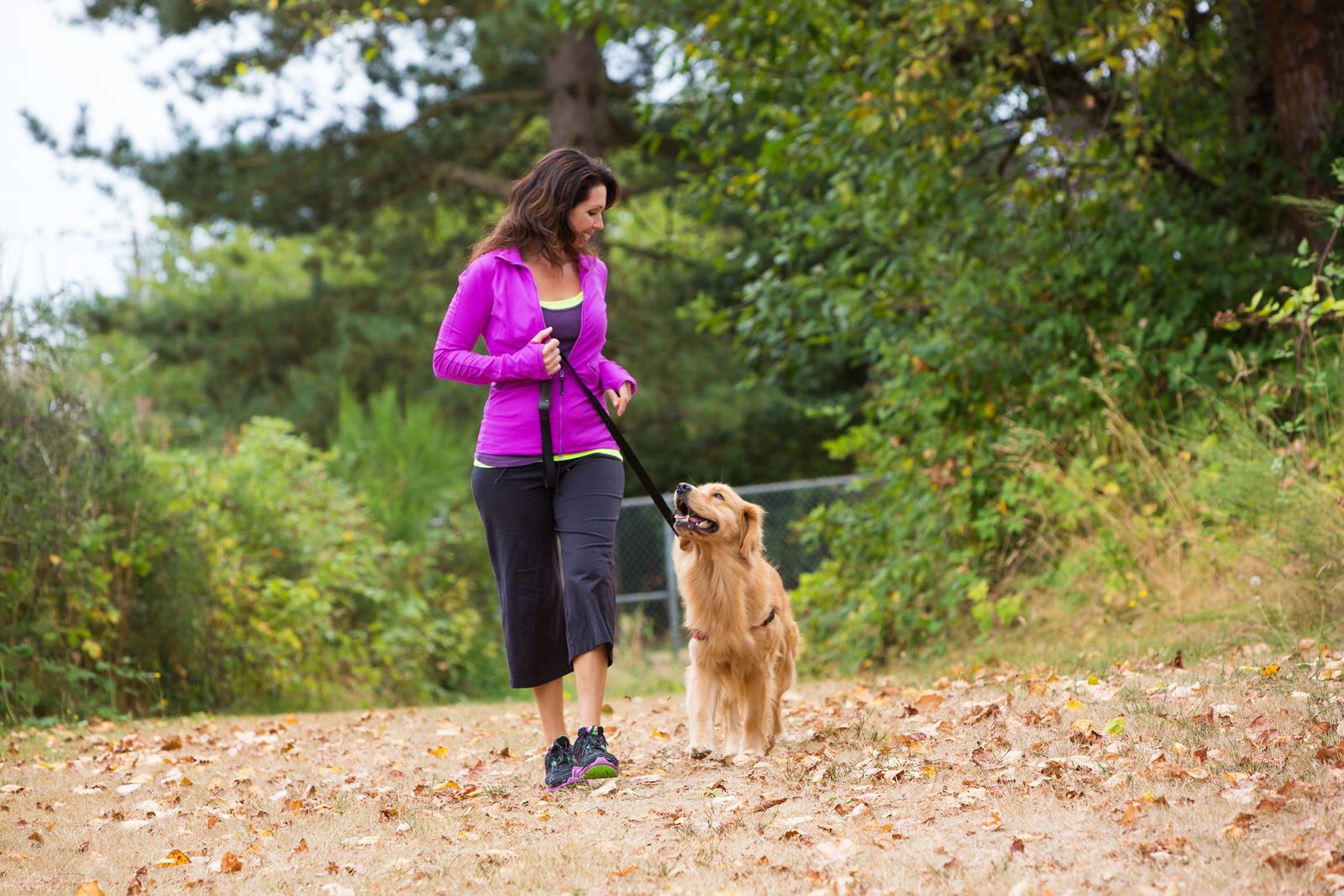 Hiking can be a great way to keep your pet stimulated, while infusing a boost of added exercise into your routine. Check out our list of best hikes for dogs near Chicago, and maintain your pets' overall wellbeing with some exercise you can do together.
Valley Line Trail (Skokie Line Trail)
Located 25 minutes north of downtown
Created from a previous railroad corridor, the upkeep is maintained by Rails-to-Trails Conservancy in this dog-friendly hiking path. Whether known as Valley Line, Skokie Line, or the Sauganash Trail; this is an interweaving trail that is accessible through different areas on the path. Parking is conveniently located on the east side of Sauganash Park, for those looking to partake in this mile long trail on Chicago's Northwest Side. Talks are in the works from the Cook County Forest Preserve District to extend the southern portion of this trail to connect with the North Branch Trail.
---
Located 30 minutes north of downtown
This 2 mile long trail was also created from an old rail corridor, and runs alongside active tracks in Chicago's suburb of Skokie. The close proximity to the train tracks allows for convenient parking at the CTA stations off Oakton Street and Dempster Street. Plans have already begun to extend the trail into the Lincolnwood neighborhood to adjoin the Skokie Valley Trail with the Valley Line Trail.
---
Located 35 minutes south of downtown
There are two separate portions of this trail that are in talks of being conjoined to create an 11 mile stretch between Chicago and Lansing. The northern trail is just over 3 miles and runs from Wolf Lake to 100th Street. The southern trail is just over 2 miles and runs from 159th Street to State Street. Both trails offer a healthy mix of natural areas and popular urban areas, and there is also a nearby playground for those with children joining in on the hiking fun.
---
Located 45 minutes southwest of downtown
About an hour's drive from Chicago, the DuPage River Access runs through Hammel Woods with a variety of different surface trails for those looking for a more rugged hiking experience. Featuring a natural surface trail and a paved trail, dog owners can take their pick on how to partake in a day of hiking. There is also an 8.5-acre adjoining off-leash dog park for those with dog park permits.
---
Because of the popularity of Chicago hiking trails, there are always new projects underway on how to connect different paths throughout the city. The Forest Preserves of Cook County is continuing to extend trails throughout the city, and Rails-to-Trails Conservancy high continues its nationwide effort to create a network of trails from previous rail lines.
If you have a favorite hiking trail in the Chicagoland area, email us at info@windycitypaws.com so we can include it!