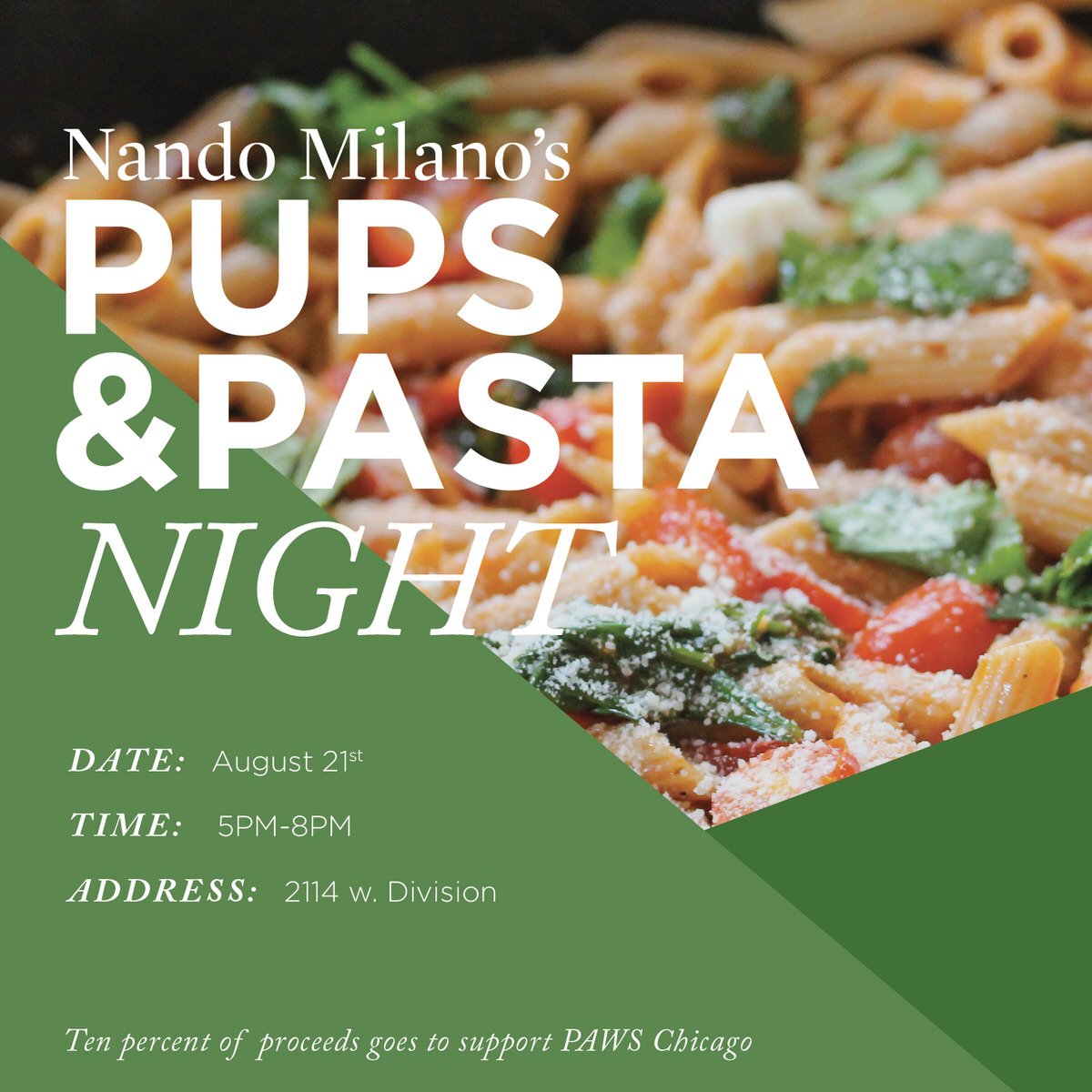 Event Information
Nando Milano will host Wicker Park's four-legged friends for a night of Pups & Pasta in support of PAWS Chicago on Sunday, August 21, 2016. The event will run from 5-8pm at 2114 West Division Street. Pup parents can bring out their fuzzy friends to dine with them on Nando Milano's expansive patio.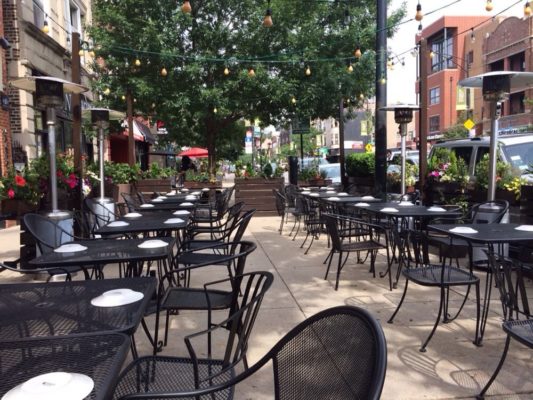 All dogs will receive FREE pup-cannolis, hand crafted by the talented folks at Doggy Style Pet Shop and ARF! Barking Fresh! Ten percent of all proceeds from the evening will go directly to PAWS Chicago. Additional donations welcome!
Members of the Windy City Paws staff will also be there with more information about our dog walking and petsitting services!
Reservations
Reservations can be made by calling 773-486-2626 or online via OpenTable. Outdoor patio space is limited so if you plan on bringing your pup a reservation is recommended.

Nando Milano Trattoria
If you're looking for dog-friendly fine dining, there's no need to search further! The owners of Nando Milano have a strong family tradition in both creating gourmet cuisine and loving dogs. Read on to find out more about this wonderful establishment, and we hope you'll find time to check it out and stop by Pups and Pasta on August 21!
"Established in 1938 Bar Esperia was the first family restaurant founded by Dario's grandfather in Sicily. Expansion of their business began across Italy to Bologna and Verona with generations and members of the the family bringing their love and passion to their cuisine, and even successful bakeries and specialty food shops have been part of the family legacy.

With decades in the family restaurant business, Dario Vullo has brought his family's legacy to the United States to share the great traditions of food in Italy to Chicago with the help of his fiancé and co-owner, Amy Yetasook. Amy is a newly proclaimed Chicagoan and med student studying to become a surgeon.

Executive chef and brother Alessio Vullo, and restaurant namesake Nando (a dignified Italian dachshund) complete the restaurant family. Chef Alessio holds the Vullo family secrets, instructing the team every morning in making fresh pasta, breads, and desserts to the highest Italian standards."