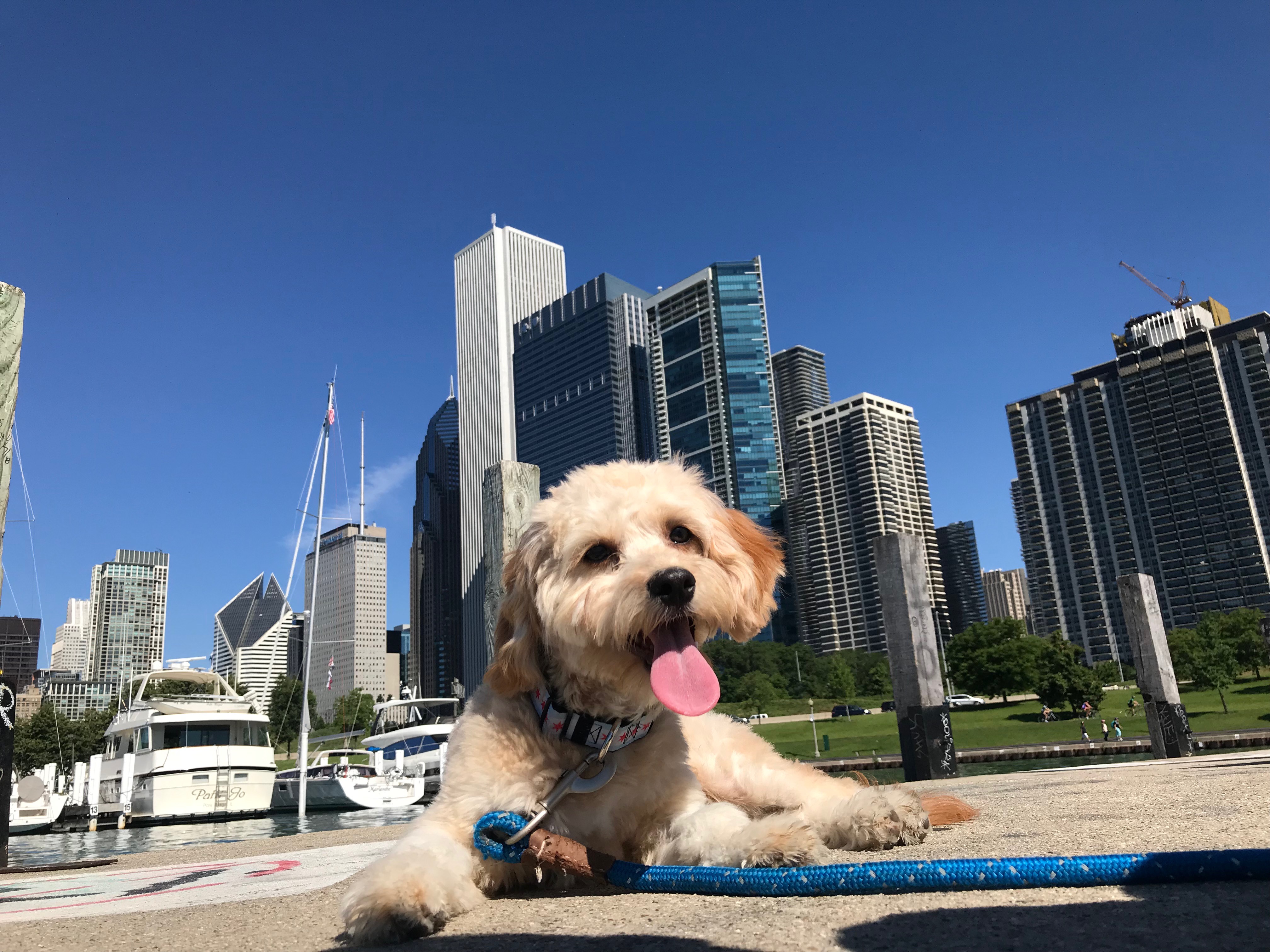 We love our clients at Windy City Paws, and we wanted to introduce you to our client Appa! Read on to learn more about this playful pup!
How did you meet your family?
I was 3-months old when my parents came to meet my brother. But after their visit mom and dad just couldn't leave without me!
If your parents had to describe you in three words what would they be?
Curious, loving, playful.
Cubs or Sox?
I never heard of those teams, we're a hockey household- GO BLACKHAWKS!
Do you like ketchup on your hot dog?
Of course not- I'm a Chicago doggy!
What is your favorite hobby?
I love to play "hallway tennis" which is just a fancy name for fetch in my apartment building's hallway. It's not the neighbor's favorite game (especially when the other dogs start barking) but who can say no to this furry face?
What are your favorite foods?
Strawberries, blueberries, bananas, and CHEESE! I also love to chew on leather shoes when my mom forgets to put them away in the closet.
What is your favorite trick to do for a treat?
I can jump through hoops!
What is your favorite movie?
I love nature documentaries like Planet Earth & Blue Planet. Sometimes we watch The Secret Life of Pets but I get too excited and bark through the movie.
What is your idea of a perfect day?
I'm not a morning doggy so my perfect day would start off by me getting to sleep in! I don't know why my mom and dad wake up so early during the week – yuck! Then I would go on a long walk along the lake. Come back home for a nap. And finally, play hours and hours of fetch!
---
We love caring for our furry friends! Every month we spotlight one of our amazing pets. If you would like to learn more about our awesome clients, visit our website!