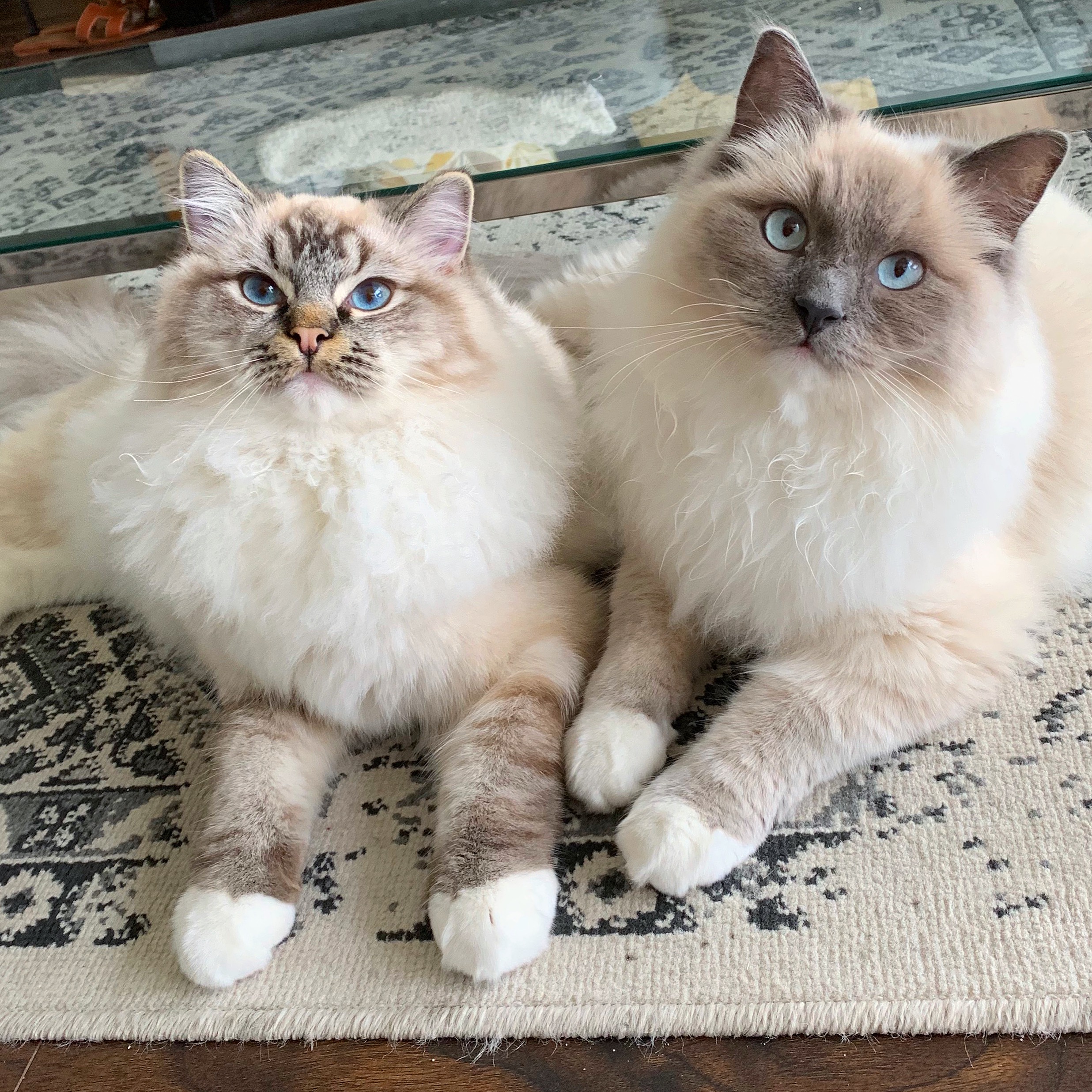 We love our clients at Windy City Paws, and we wanted to introduce you to our cat clients Barney and Bo! Read on to learn more about these curious cats!
How did you meet your family?
Our parents found us in New York City and Long Island!
If your parents had to describe you in three words what would they be?
Curious, snuggly, playful.
Cubs or Sox?
Cubs!
Do you like ketchup on your hot dog?
Yes (Shhhhhh!)
What is your favorite hobby?
Curling up in the sink and have mom warm us up with her hair dryer on a warm, low speed!
What are your favorite foods?
We have a ferocious appetite and will eat anything put in front of us!
What is your favorite trick to do for a treat?
Barney loves to play fetch! Especially with his little toy that looks like a shrimp.
What is your favorite movie?
Pets 2.
What is your idea of a perfect day?
Lots of snuggles and time with our parents at home on a cold, snowy Chicago day!
---
We love caring for our furry friends! Every month we spotlight one of our amazing pets. If you would like to learn more about our awesome clients, visit our website!