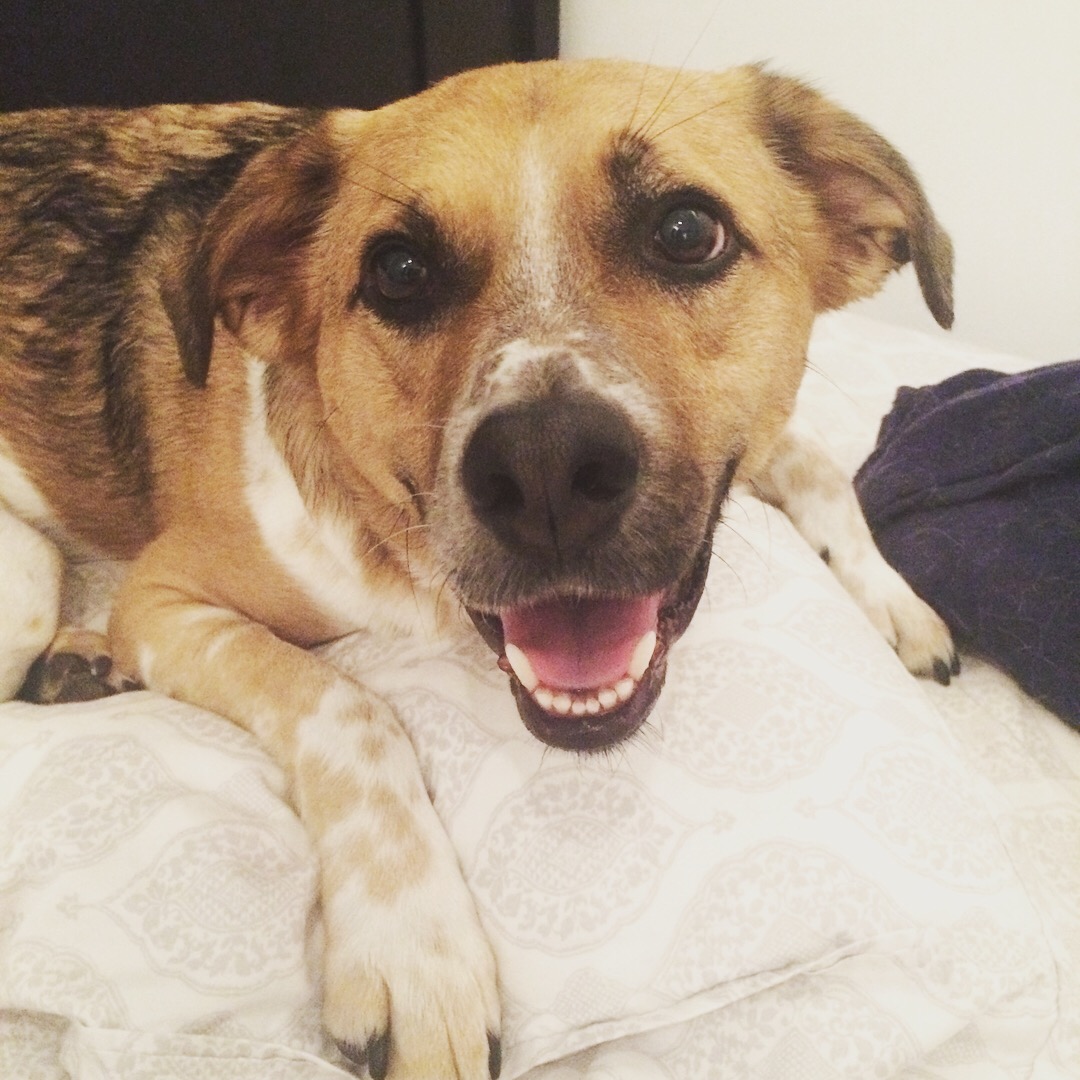 We love our clients at Windy City Paws, and we wanted to introduce you to our client Corey! Read on to learn more about this sweet pup!
How did you meet your family?
I was a foster pup at Wet Nose Rescue outside Philadelphia when my family found me and brought me home! I was naughty sometimes and cried if they put me in my crate, but they still seemed to love me anyway and Mom let me sleep in the bed!
If your parents had to describe you in three words what would they be?
Handsome, sweet, stinky.
Cubs or Sox?
Yankees!
Do you like ketchup on your hot dog?
I've never had it, but I'll eat anything that falls off your plate.
What is your favorite hobby?
Chasing squirrels (they always get away), stealing my Mom's socks, and shedding all over the couch.
What are your favorite foods?
Love a good Milk Bone, but my favorite treats are "Freshpet Dog Joy" soft chicken treats in my Kong bone and a pup ice cream cup from Scooter's Frozen Custard.
What is your favorite trick to do for a treat?
"Kiss" (it's really quite sweet).
What is your favorite movie?
It's a toss up between Fight Club and Die Hard.
What is your idea of a perfect day?
Sleeping in til noon, going to see my friends at the dog park, chasing every squirrel and rabbit that crosses my path, playing tug with my red Kong bone, shredding a nice sized hole in my Mom's favorite jacket, then snoozing on the couch for the rest of the day!
---
We love caring for our furry friends! Every month we spotlight one of our amazing pets. If you would like to learn more about our awesome clients, visit our website!