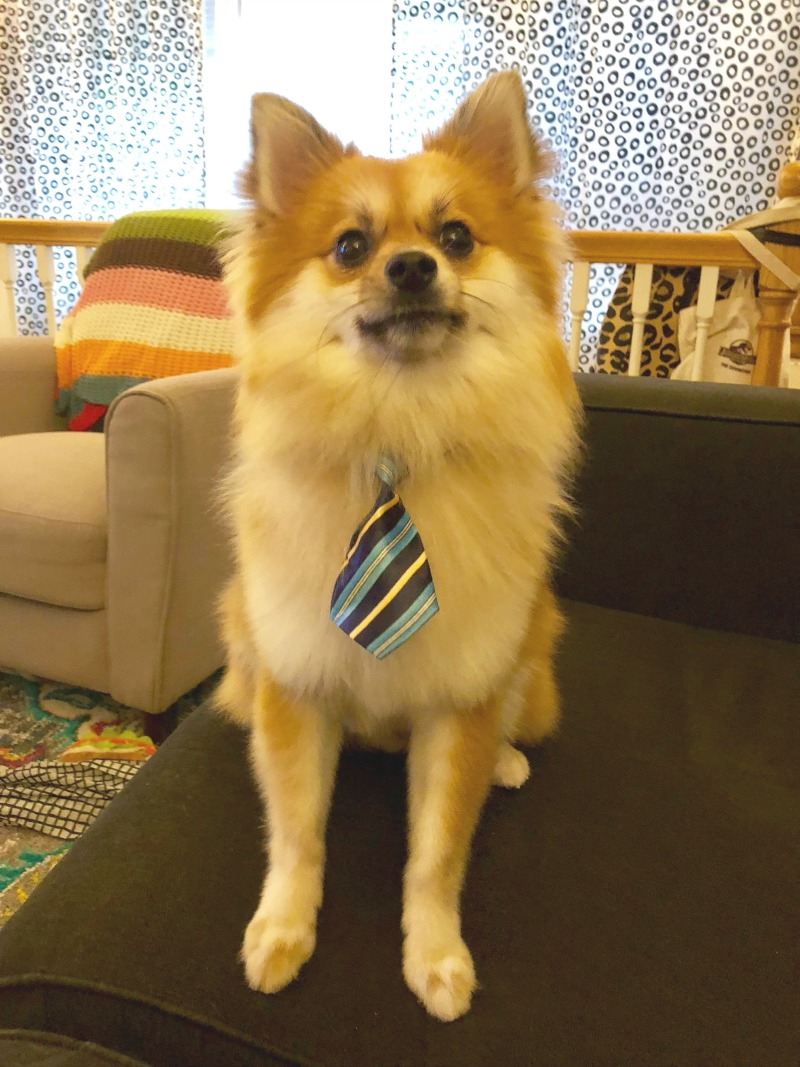 We love our clients at Windy City Paws, and we wanted to introduce you to our client Finn! Read on to learn more about this rambunctious pup!
How did you meet your family?
I was rescued by a very special group that saved me from going to the pound in Alabama and wanted to bring me to a family in the North. Mom saw my picture online and knew I was the dog for her. After a very long drive, I arrived in Chicago at a magical place called Starbucks where Mom and Dad were waiting for me. Mom was so excited she spilled her coffee when she ran up to me!
If your parents had to describe you in three words what would they be?
Rambunctious, bossy and cuddly.
Cubs or Sox?
Detroit Tigers- especially when they beat the White Sox!
Do you like ketchup on your hot dog?
Hot Dog?! Where?! Can I have some?!
What is your favorite hobby?
Napping with Dad.
What are your favorite foods?
Pup cups from Starbucks and french fries from Clark Street Dog!
What is your favorite trick to do for a treat?
Speak!
What is your favorite movie?
Jurassic Park (I always growl when I see the T-Rex)
What is your idea of a perfect day?
Any day that Mom and Dad don't have to go to work, especially if it includes a family walk to Starbucks for a pup cup followed by a trip to the dog park!
---
We love caring for our furry friends! Every month we spotlight one of our amazing pets. If you would like to learn more about our awesome clients, visit our website!