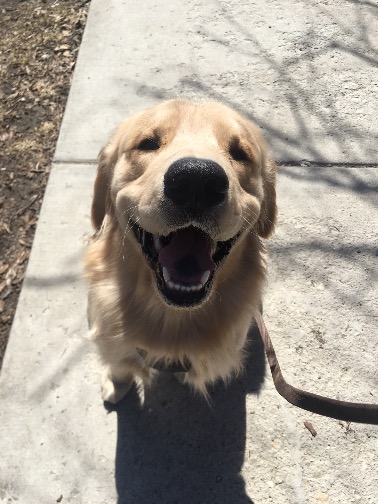 We love our clients at Windy City Paws, and we wanted to introduce you to our client Leavitt! Read on to learn more about this pawfect pup!
How did you meet your family?
The strange city slickers showed up and said there was a big adventure in Chicago that they needed my help with. They looked like they needed a paw, so I decided to help them out.
If your parents had to describe you in three words what would they be?
Absolutely pawfect pup.
Cubs or Sox?
Cubs… who wears Sox when you have perfectly good paws?
Do you like ketchup on your hot dog?
I am THE attractive hot dog. Please don't put catsup on me.
What is your favorite hobby?
Protecting my neighborhood by keeping lookout from my balcony.
What are your favorite foods?
Yes.
What is your favorite trick to do for a treat?
I have trained my parents to give me a treat whenever I either lay down or sit.
What is your favorite movie?
Airbud.
What is your idea of a perfect day?
A long walk with my hoomans (especially my best friend Cassandra). Preferably to the dog park so I can chase down tennis balls.
---
We love caring for our furry friends! Every month we spotlight one of our amazing pets. If you would like to learn more about our awesome clients, visit our website!