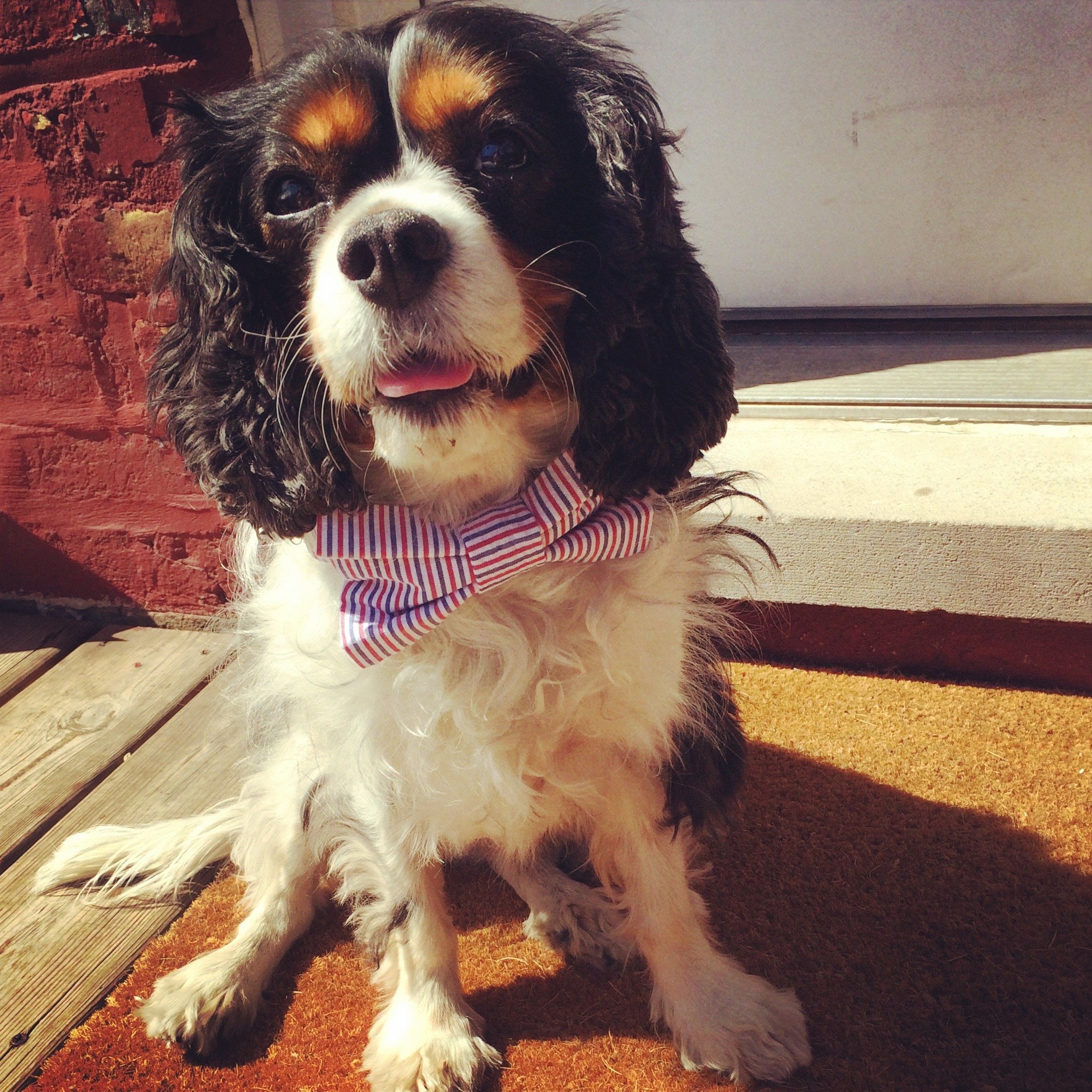 How did you meet your family?
My Mom found me when I was a puppy and took good care of me when I got sick just two weeks in. I fit right in with my Mom and became her constant companion and shadow. I met my Dad a few years later when my Mom brought him home and then a few years after that I met my new sister – she showed up out of nowhere and I'm still getting used to her!
If your parents had to describe you in three words what would they be?
Cuddle, lick and gentle.
Cubs or Sox?
Well my Dad is a Cardinals fan but my mom has a Cubs shirt so she's sort of a fan. We used to live in Lakeview for a while so I like cheering for the Cubs whenever my dad isn't watching!
Do you like ketchup on your hot dog?
A hot dog isn't really a hot dog without ketchup in my opinion! But I'm not picky- I'll eat it either way!
What is your favorite hobby?
Playing fetch with my family – I'm pretty good!
What are your favorite foods?
Anything but lettuce. I'm partial to peanut butter and anything that my sister drops on the floor.
What is your favorite trick to do for a treat?
I can sit or lie down. But normally the only trick I need to do is potty outside to get a treat. Yep, I've got it made!
What is your favorite movie?
I love Netflix and chill nights – that means lap cuddles all night! My sister is really into The Secret Life of Pets right now and I think she has me hooked – it looks like fun being a pet in NYC!
What is your idea of a perfect day?
Sleeping in, going on a brisk walk, cuddling with Mom and getting lots of treats and belly rubs!
---
We love caring for our furry friends! Every month we spotlight one of our amazing pets. If you would like to learn more about our awesome clients, visit our website!