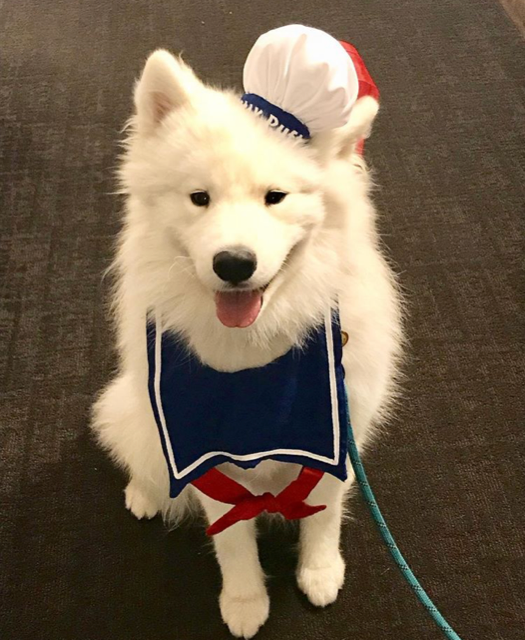 We love our clients at Windy City Paws, and we wanted to introduce you to our client Odin! Read on to learn more about this jokester of a pup!
How did you meet your family?
My hoomans adopted me from Sno-Puff Samoyeds where my fur parents live.
If your parents had to describe you in three words what would they be?
Stubborn, lover, jokester.
Cubs or Sox?
I bleed Cubbie Blue!
Do you like ketchup on your hot dog?
I think there's a rule against that in Chicago…
What is your favorite hobby?
Destroying every toy that crosses my path. Odin rules.
What are your favorite foods?
Chicken…. and anything from the Fido Truck!
What is your favorite trick to do for a treat?
Sit. It's easy and makes me look like a good boy.
What is your favorite movie?
Secret Life of Pets.
What is your idea of a perfect day?
Not having to be confined to a crate- I need to be free!
---
We love caring for our furry friends! Every month we spotlight one of our amazing pets. If you would like to learn more about our awesome clients, visit our website!