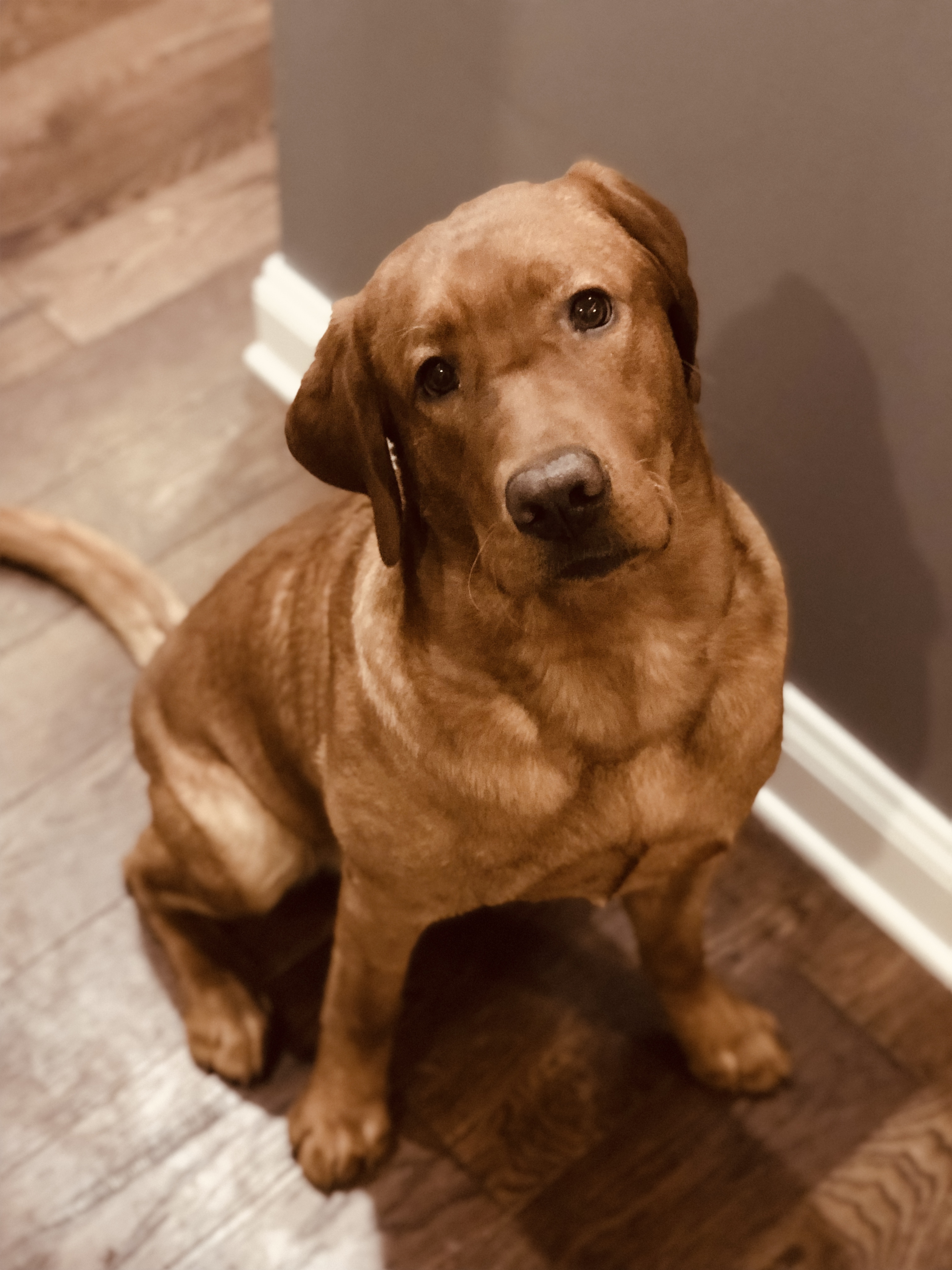 We love our clients at Windy City Paws, and we wanted to introduce you to our client Tex! Read on to learn more about this playful pup!
How did you meet your family?
I met my family on Cinco De Mayo of 2018. They came to get me in Wisconsin, and it's been love ever since!
If your parents had to describe you in three words what would they be?
Social, playful and clever.
Cubs or Sox?
Go Cubs Go!
Do you like ketchup on your hot dog?
Never tried it!
What is your favorite hobby?
Chewing bones while hanging out on my parent's lap,
What are your favorite foods?
Pumpkin puree, cheese, peanut butter, hot dogs, and of course, my kibble!
What is your favorite trick to do for a treat?
Any trick! I love training. But I'm especially good at "find it".
What is your favorite movie?
Homeward Bound or Air Bud…. it's really a toss up.
What is your idea of a perfect day?
First I would wake up and have a nice long play with Mama Bear. Next, I would go on a sniffing walk with my parents, ending at Starbucks with a puppuccino. I would spend the rest of the day chewing bones and taking naps everywhere around the house. The day would end with a rousing game of fetch or a trip to the dog park!
---
We love caring for our furry friends! Every month we spotlight one of our amazing pets. If you would like to learn more about our awesome clients, visit our website!