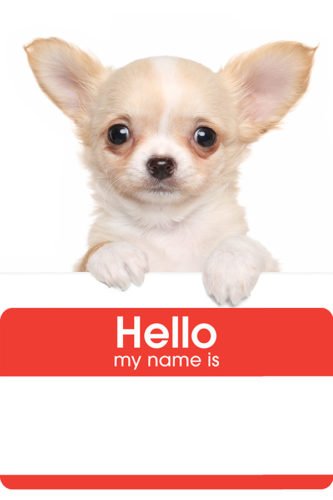 Top Favorites
Dog Names Woof, Dogster.com, and DoggieNames.com have compiled their lists for 2016 based on registered dog names from the American Kennel Club, VPI Pet Insurance, and numerous online pet communities. While each list slightly varies, there are some names that have made the cut each time.
Female Dog Names
Bella
Daisy
Molly
Lucy
Maggie
Poppie
Lola
Chloe
Sophie
Sadie
Male Dog Names
Charlie
Buddy
Bailey
Max
Cooper
Rocky
Jack
Duke
Bear
Toby
While 2016 seems to continue on with the same popular names from previous years, other factors come into play when considering popular dog names. From the Twilight series adding popularity to the Bella name to Obama's dogs' Bo and Sunny having their own Facebook page, sometimes the most popular dog names come out of what's trending.
---
Instagram Favorites
Marnie The Dog
As of March 2016, Marnie The Dog has 1.9 million followers on Instagram and was named by The New Yorker as the most famous American dog on Instagram. With a tilted head and an over-exaggerated tongue, this is a Shih Tzu that has captured many hearts online. If you're looking for a popular dog name, you can't get more popular than Marnie.
Maru Taro
With almost 2.5 million followers on Instagram, Maru Taro is a Japanese Shiba Inu that has gained fans through its expressive features, happy spirit, and lounging personality. While the name is decidedly Japanese, you can't go wrong with a name that implies purity and happiness.
Film and Television Favorites
The latest addition to the Star Wars franchise has unleashed a flurry of popular pet names for 2016. With a plethora of options to pick from, it's definitely fun to think of calling your pet from across the dog park by the name of Wookie, Chewie, Jabba, or Finn!
Based off of George R. R. Martin's book series "A Song of Ice and Fire," the new season of Game of Thrones is huge hit in 2016. A great place to start when looking for a popular dog name would be any one of the Stark direwolves. Lady, Nymeria, Summer, Grey Wind, Shaggydog, and Ghost all have their own distinct personalities on the show, and their names can translate well for your beloved new pet.
Whether you're picking from a list of standard favorites or choosing something a bit more trendy, check out the most popular dog names for 2016 and find one that suits your dog and its personality.