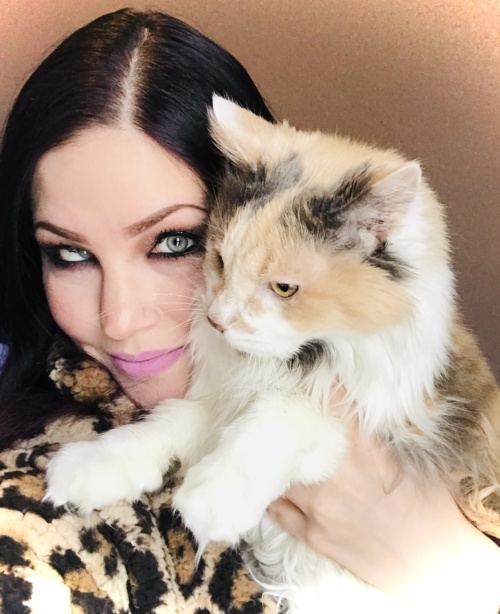 We love our walkers at Windy City Paws, and we want to introduce to you to Amy, who has been with us for seven months! Read on to learn more about Amy!
Hi there! My name is Amy Fenderson and I'm a dog walker for Windy City Paws! I grew up in Carol Stream, a far west suburb of Chicago. I attended Columbia College Chicago and got a Bachelors in Fashion Design. I used to commute to Chicago using Metra, but I met my fiancé about 3 years ago and he lived on the north side so I moved. Boy did I feel like a suburbanite living in a big city! I didn't even know how to parallel park. I assure you that I know how to park now haha!
I freelance as a fashion designer making clothing and patterns for others while working on designs for my own clothing line- Amy Marie Couture. I hope that maybe I'll become a big name in fashion one day, but until then… boy is it "ruff!" I enjoy walking dogs because I'm a HUGE animal lover and it's the one job I enjoy doing if it isn't fashion designing. I just can't imagine life without a furry companion. Throughout my life, I've had many different kinds of pets from bunnies to guinea pigs to horses, cats and dogs! Right now I have a diluted calico cat named Annie. She is kinda a grump sometimes.
The sweet thing about dog walking is that the dogs remember you and you become a big part of their life. I think the one thing some people don't realize when it comes to walking dogs is how hard it can be in the beginning. To many dogs, you are a stranger coming into their home and that can be very scary! It takes a lot of patience, but it's also very rewarding at the same time. What do I dislike most about my walks? Half an hour with my little furry friends is never enough time!!
Written for Windy City Paws by Amy Fenderson
---
Thank you so much for all of your hard work Amy! If you would like to learn more about Amy and our other fantastic dog walkers, visit our website!