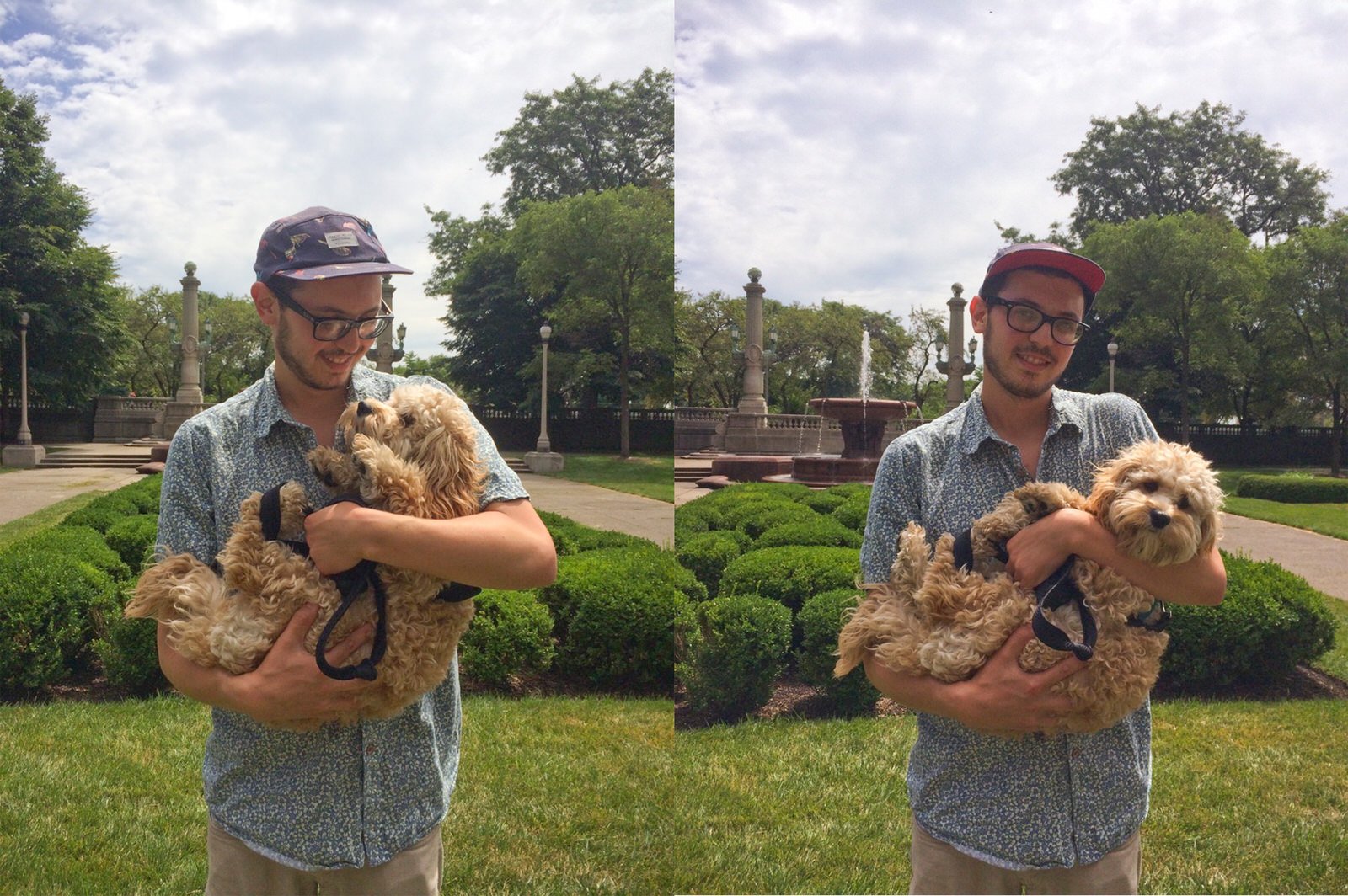 Where are you from?
I grew up in a town called Waukesha, WI.
How did you end up in Chicago?
I came here in 2010 to study music composition at Columbia College.
What is your favorite pastime?
I enjoy building things, making music, and going to concerts.
What is your hidden talent?
Making instruments out of household objects.
Do you have pets? If so, what kind and what are their names? Tell us about their personalities.
I have a black cat named Wednesday. She's very affectionate and always greets me at the door.
If you were a dog, what breed would you be and why?
I would be a golden retriever because I'm friendly and like to make people happy.
If dogs could run for public office, which breed do you think would make the best president?
Any rescue dog because they would know the importance of funding social safety nets.
Why did you decide to become a dog walker?
I grew up with multiple dogs but never had the time or money to have one of my own since leaving home. I also liked the idea of being outside and moving around.
What's the weirdest thing about being a dog walker?
When people compliment the dog you're walking as they pass by, but it's weird to say "thanks" since it's not your dog. But there's no time to explain that, so you just say "yeah…" as they walk away.
What would people never guess is part of your job as a dog walker?
Creating a mental index of every trash can's location around a given building.
What is your biggest pet peeve while walking dogs?
People who stop and talk to me for way too long! [Sometimes walkers have to be going to stay on schedule!]
What's the best part about being a dog walker?
My coworkers are dogs!
---
Thank you so much for all of your hard work, Ben! If you would like to learn more about Ben and our other fantastic dog walkers, visit our website!