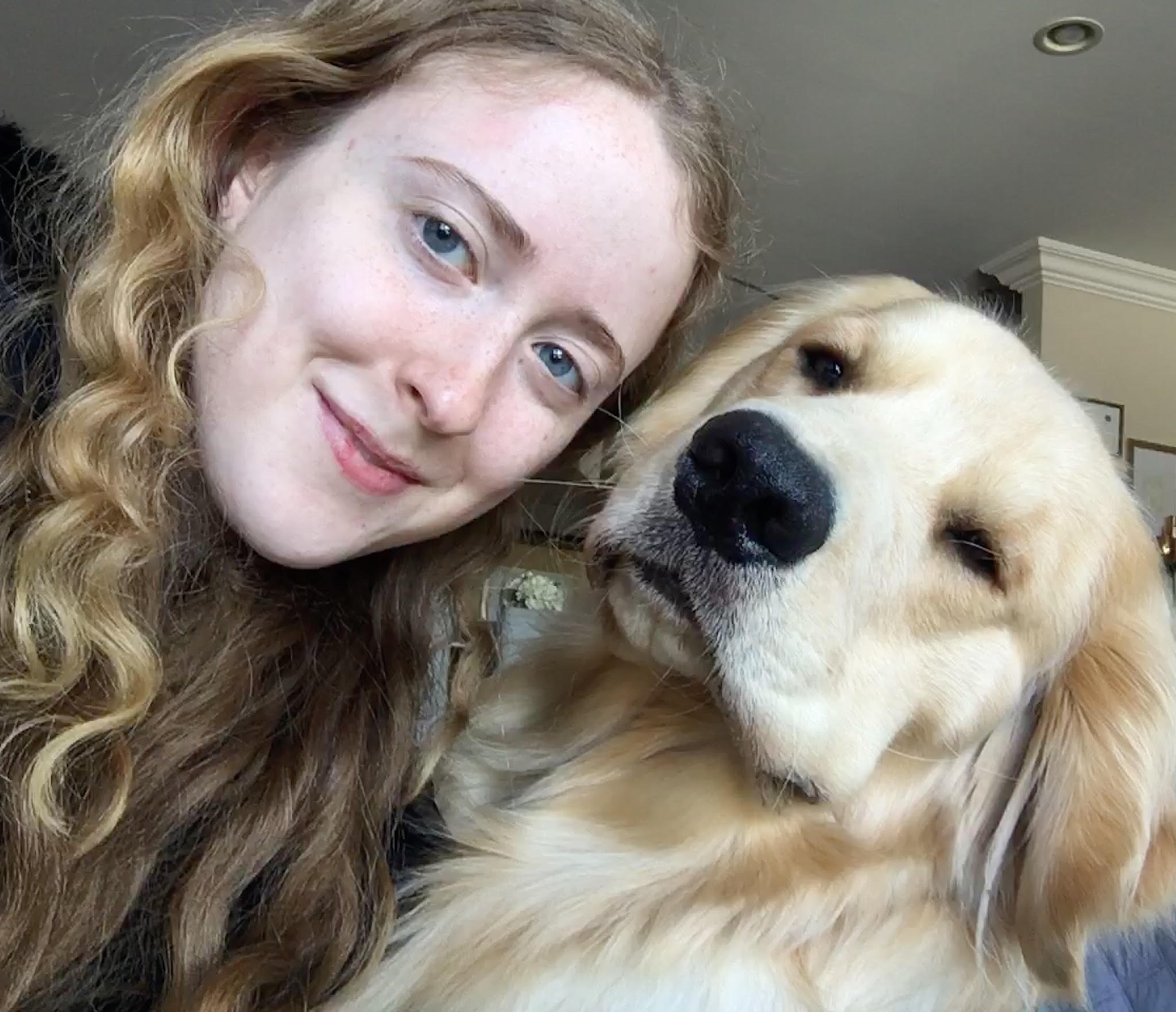 We love our walkers at Windy City Paws, and this month we want to introduce to you to Cassandra, who has been with us for a year!
Where are you from?
I grew up in Texas and Nebraska!
How did you end up in Chicago?
I always knew I wanted to to move to a city, so when I was 17 I decided to move to Chicago and go to college!
What is your favorite pastime?
Writing short stories/editing, and hanging out with dogs, obviously!
What is your hidden talent?
Most cats, even 'mean' ones seem to mysteriously love me for no reason at all.
Do you have pets? If so, what kind and what are their names? Tell us about their personalities.
None at home currently due to breed restrictions in my building, but I have a dog at home that I left with my parents as he is older and I didn't want to put him through the stress of moving! He's an Australian Shepherd mix named Obie who is super sweet, a bit on the anxious side, and very vocal. He loves to sing for you when you walk in the door!
If you were a dog, what breed would you be and why?
Golden Doodle because I've been told my hair resembles one. Basset Hound because I love to snooze after long walks.
If dogs could run for public office, which breed do you think would make the best president?
This is the hardest question ever. Maybe a mutt of some kind- just a real good boy/girl!
Why did you decide to become a dog walker?
I've always loved animals, specifically dogs- I've been working on and off as a freelance dog walker during the 5 years spent in Chicago and after graduating college I wanted to start working with a company and did some research before choosing Windy City Paws!
What's the weirdest thing about being a dog walker?
How often I talk to my dogs. I didn't at first, but now I chatter away at them and when I go home I sometimes have to get rid of my "puppy voice."
What would people never guess is part of your job as a dog walker?
Dealing with time-sensitive situations and learning to react quickly to your environment. Dogs can be feeling ill, there can be issues with keys or locks, and you can even encounter off-leash dogs that aren't friendly. It's important to learn how to handle various issues quickly and safely. 
What is your biggest pet peeve while walking dogs?
Off-leash dogs that aren't fenced, and people who don't pick up their dog's poo!!
What's the best part about being a dog walker?
Getting to know each and every dog's personality and making the best out of the time we have together! I love growing relationships and establishing trust with my pooches. Every pup is truly unique and our routines differ which makes our time together and our friendship special!
---
Thank you so much for all of your hard work Cassandra! If you would like to learn more about Cassandra and our other fantastic dog walkers, visit our website!