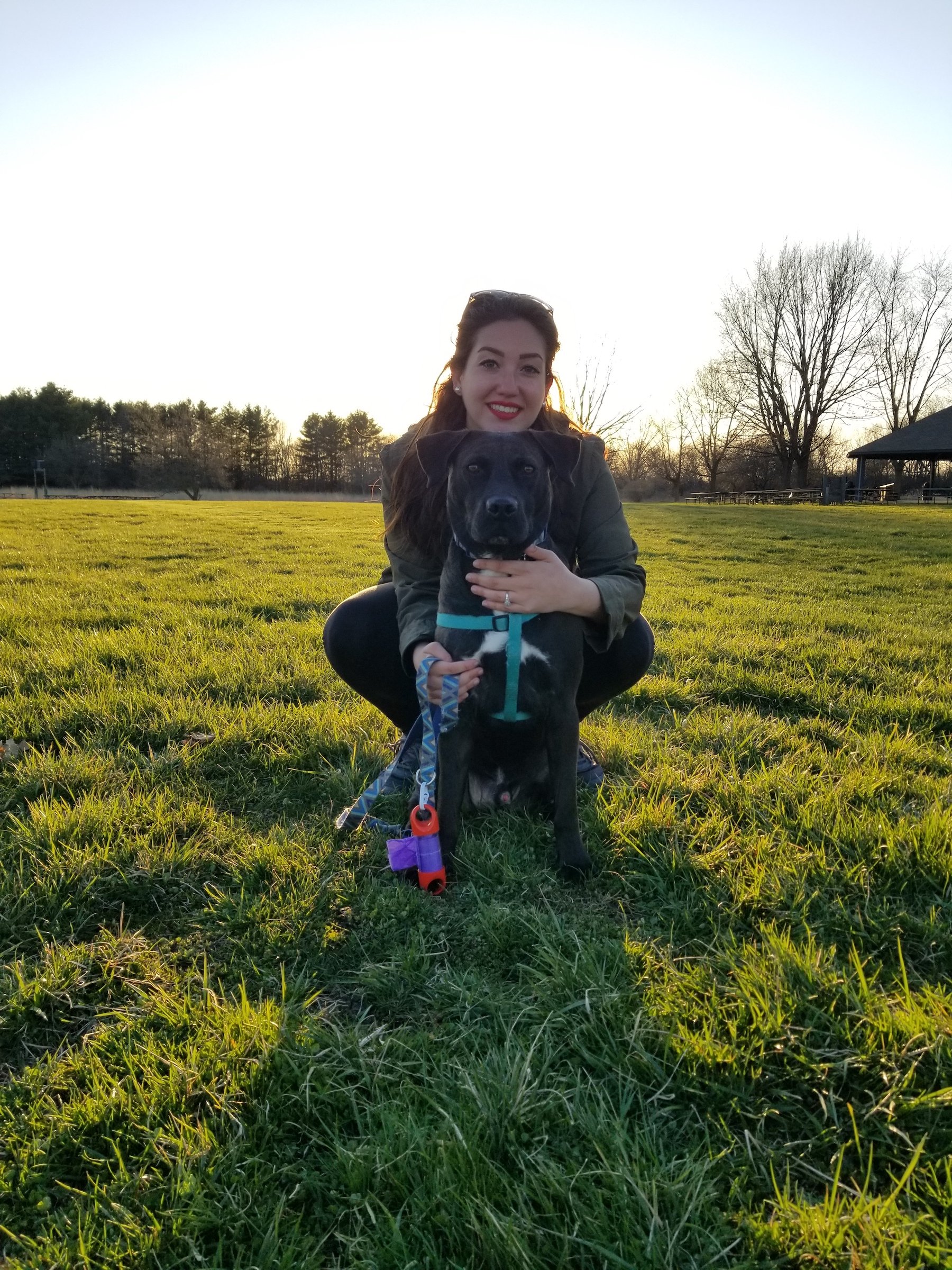 We love our walkers at Windy City Paws, and this month we want to introduce to you to Jacqui F, who has been with us for over a year!
Where are you from?
I was born in New York, but my dad was in the military so I've lived everywhere. I spent most of my childhood living in Germany.
How did you end up in Chicago?
I moved to Chicago from Texas after getting into a psychology program at UIC.

What is your favorite pastime?
I love to bake and travel. I've been to most of Europe, and Asia is next on my list.

What is your hidden talent?
 I can move one eyeball while keeping the other completely straight.

Do you have pets? If so, what kind and what are their names? Tell us about their personalities.
I have a 2.5 year old pit/lab mix named Chance. He's a goofy pup with a lot of energy. I also have two boxers named Lizzie and Charlie that live back in Texas with my parents.
If you were a dog, what breed would you be and why?
I would be a pug because I'm fairly laid back and like naps.
If dogs could run for public office, which breed do you think would make the best president?
 I think a pitbull would make the best president because, when needed, they can come off as intimidating, but they're really just people pleasers.
Why did you decide to become a dog walker?
I wanted a more relaxed work schedule while taking some time off from school, and when I was hired with WCP I didn't have my dog Chance yet, so I was excited to get to spend time with dogs everyday. 
What's the weirdest thing about being a dog walker?
 Definitely finding random (clean) poop bags in my backpack, pockets, etc.
What is your biggest pet peeve while walking dogs?
I really don't appreciate when people with dogs approach the dog I'm walking without asking first. It happens on a daily basis, and you never know how its going to go. Unleashed dogs walking near me and the dog I'm walking is also something that bothers me.
What's the best part about being a dog walker?
 Getting to watch the pups I walk grow and develop their personalities is so rewarding. I recently started walking a puppy, and after just a few weeks his personality has gone from shy to excited and playful. I also love being greeted at the door everyday by all kinds of excited dogs – its one of the best feelings.
---
Thank you so much for all of your hard work, Jacqui! If you would like to learn more about Jacqui and our other fantastic dog walkers, visit our website!