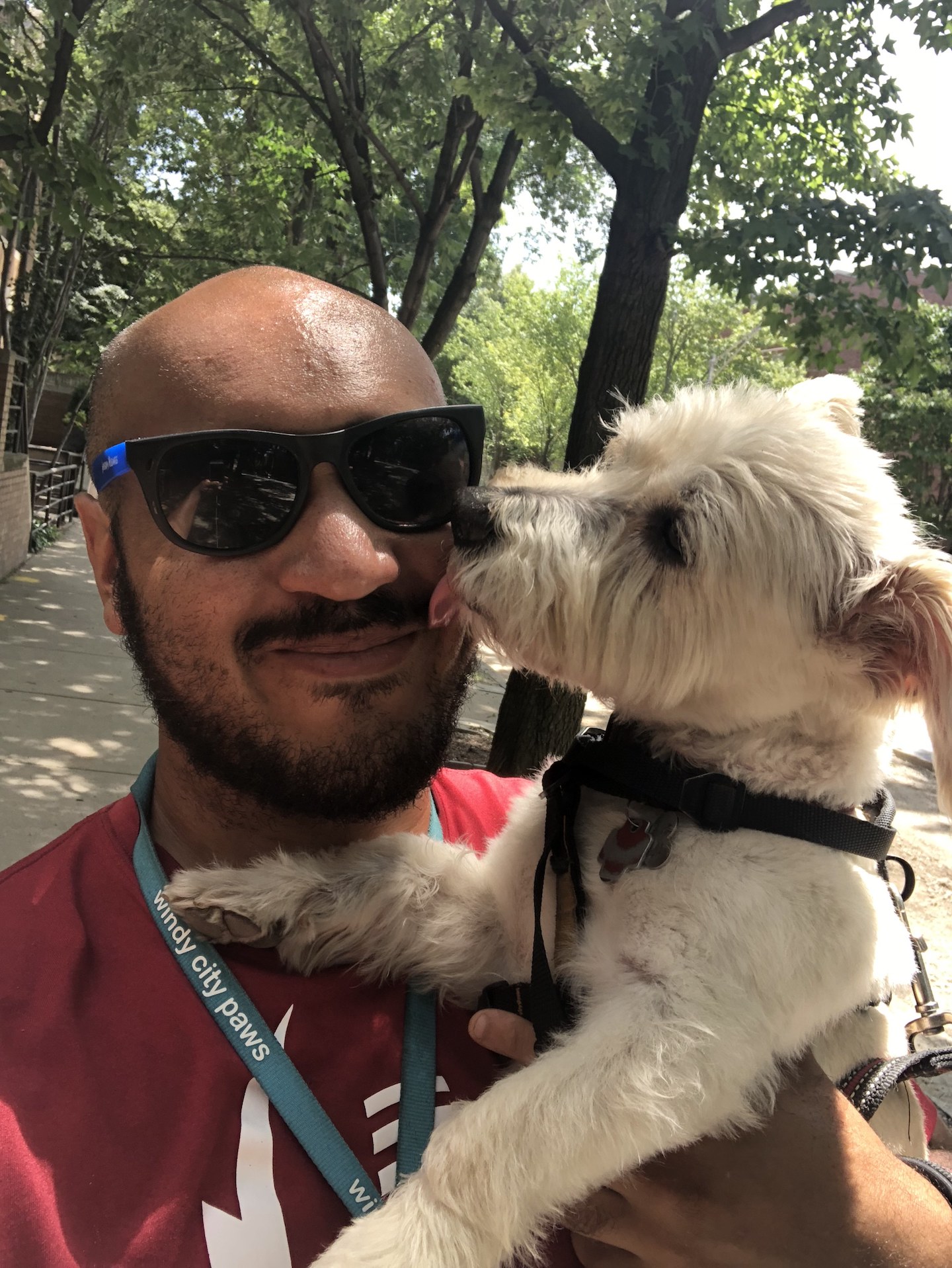 We love our walkers at Windy City Paws, and this month we want to introduce to you to Jordan, who has been with us for a year!
Where are you from?
I am from North Richland Hills, Texas!
How did you end up in Chicago?
I moved to pursue a career in acting/music!

What is your favorite pastime?
Probably playing Rocket League, even though it stresses me out!

What is your hidden talent?
Rapping!

Do you have pets? If so, what kind and what are their names? Tell us about their personalities.
No I don't, and it makes me so sad.
If you were a dog, what breed would you be and why?
I would definitely be a French Bulldog!
If dogs could run for public office, which breed do you think would make the best president?
Westie's, preferably my Westie client, Enzo!
Why did you decide to become a dog walker?
My passion for dogs knows no bounds and I wanted so badly to be around them more often!
What's the weirdest thing about being a dog walker?
The weirdest thing would probably be sweating in the cold.
What would people never guess is part of your job as a dog walker?
Writing extensive, positive notes at the end of each walk.
What is your biggest pet peeve while walking dogs?
Diarrhea. Not fun.
What's the best part about being a dog walker?
ALL THE PUPPER LOVIN!
---
Thank you so much for all of your hard work, Jordan! If you would like to learn more about Jordan and our other fantastic dog walkers, visit our website!