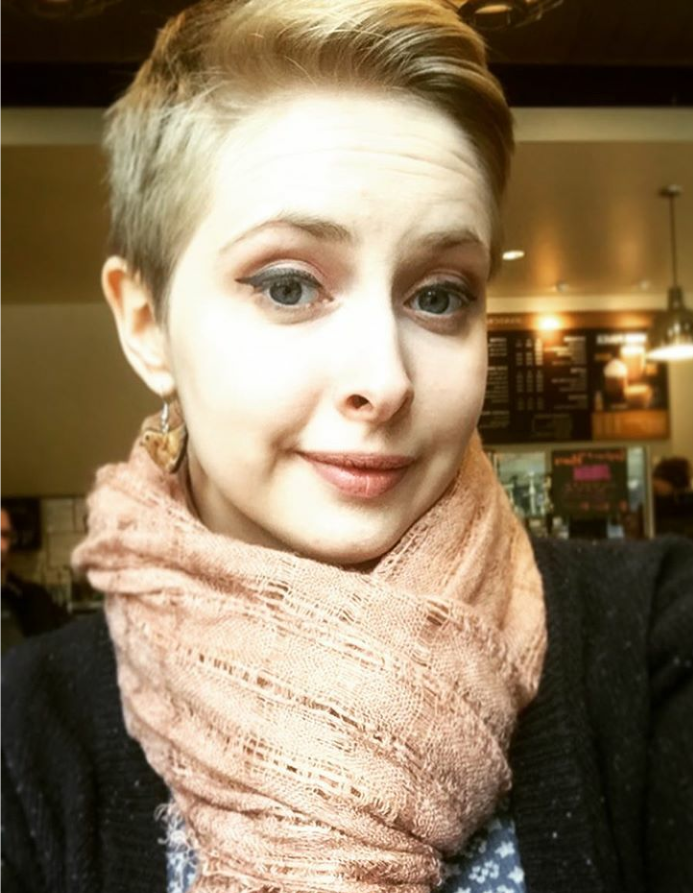 Where are you from?
Cape Girardeau, MO
How did you end up in Chicago?
I was a last minute addition to a Shakespeare's Motley Crew summer show. I had two weeks to pack up everything I owned and find an apartment!
What is your favorite pastime?
I love watching really terrible TV shows and movies.
What is your hidden talent?
I'm a cat whisperer.
Do you have pets? If so, what kind and what are their names? Tell us about their personalities.
I have two cats, Moonpool and Bastion. They're very spoiled boys! Moonpool is very pretty and he knows it. He'll snuggle if you catch him in the right mood. Bastion is super goofy and laid back. He's always up for a belly rub!
If you were a dog, what breed would you be and why?
I would be a Corgi because they're tiny and cute, and you can never take them seriously!
If dogs could run for public office, which breed do you think would make the best president?
A blood hound. Something about that dignified face.
Why did you decide to become a dog walker?
It's way easier than veterinary school!
What's the weirdest thing about being a dog walker?
The weirdest thing about being a dog walker is becoming best friends with an animal, yet never meeting their human. You become an integral part of that person's life and schedule, and you hardly know anything about them.
What would people never guess is part of your job as a dog walker?
Animal photo shoots! My phone is full of nothing but dog photos. Seriously.
What is your biggest pet peeve while walking dogs?
My biggest pet peeve is people not leashing their dogs in public. We have leash laws for a reason y'all!
What's the best part about being a dog walker?
The best part about being a dog walker is that every day is a new adventure. You never get bored of hanging out with familiar pups and meeting new ones!
---
Thank you so much for all of your hard work, Kalena! If you would like to learn more about Kalena and our other fantastic dog walkers, visit our website!