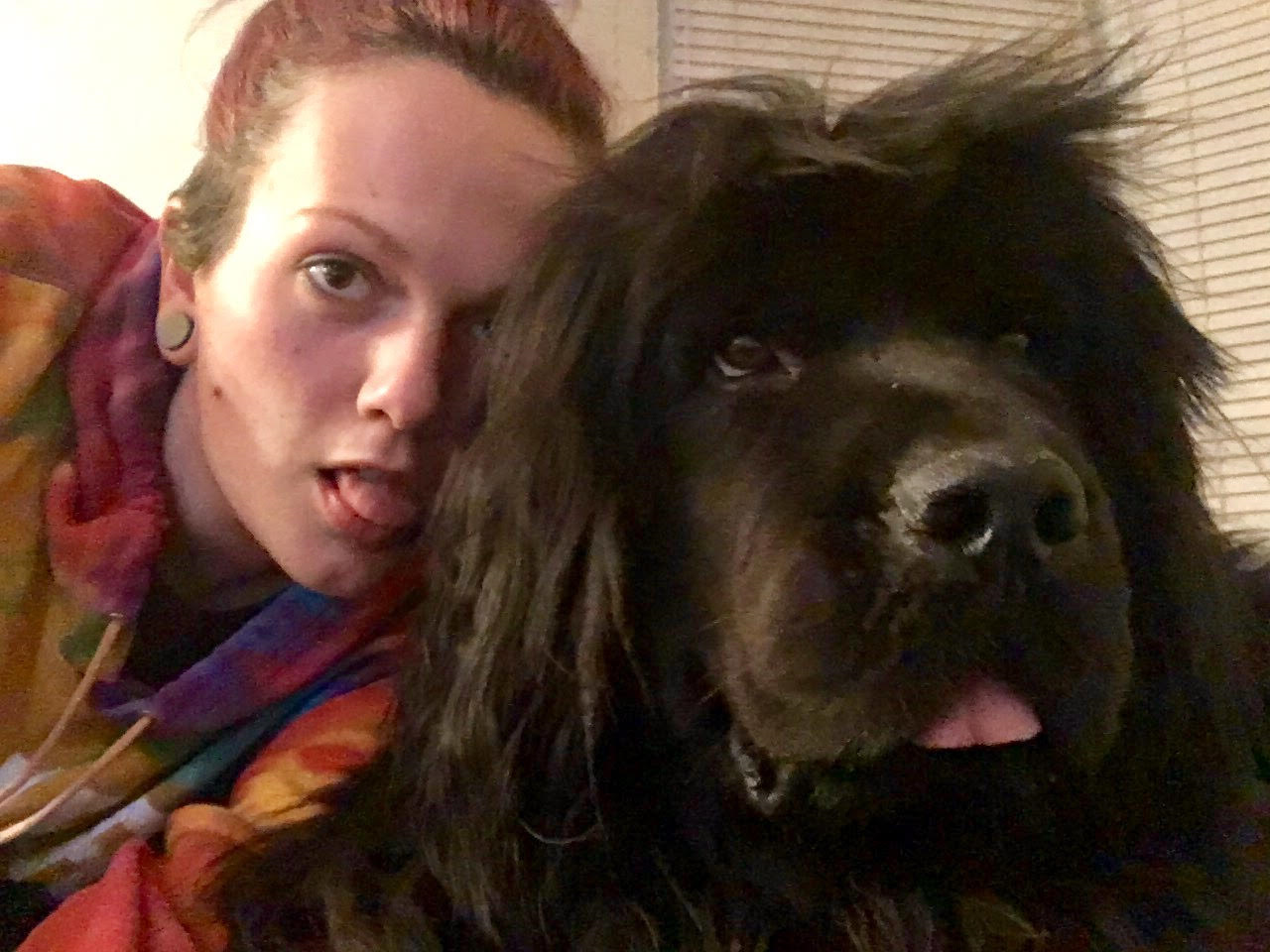 Where are you from?
Fort Lauderdale, Florida
How did you end up in Chicago?
I moved here to go to art school back in 2008. After 10 months, I dropped out and had to move back home, but I loved Chicago so much I moved back a year later!
What is your favorite pastime?
I LOVE drawing and painting, but I also do my fair share of crafting (sewing and what not) in my spare time.
What is your hidden talent?
I'm pretty good at cutting/coloring hair for someone who is, in no way, licensed to do so. 
Do you have pets? If so, what kind and what are their names? Tell us about their personalities.
I have a 9 year old rat terrier mix named Conner and a 9 year old grey tabby cat named Frankie. Conner is either super anxious and silly and full of energy or super sleepy and lazy and just wants to cuddle. Frankie is an adorable, polydactyl (has extra toes/sometimes referred to as a "Hemingway cat") fatty in constant need of love and affection. She also enjoys collecting and talking to socks!
If you were a dog, what breed would you be and why?
For the most part, I am my dog (a rat terrier mix) for the reasons stated above…but after pet sitting a Newfoundland over the holidays, I'm pretty sure I could also be part Newfoundland…because she was THE laziest dog I've ever met, and I really related to her!
If dogs could run for public office, which breed do you think would make the best president?
I would totally elect a husky as president. They're hard working, friendly, smart, and the speeches would be amazing. 
Why did you decide to become a dog walker?
I was looking to get out of retail and into something I actually enjoyed, and I've always loved dogs, so becoming a dog walker just made sense!
What's the weirdest thing about being a dog walker?
The fact that this is actually my job AND I genuinely love it! After 6 years in retail, that feeling is SUPER weird!
What would people never guess is part of your job as a dog walker?
Knowing, in detail, the consistency and frequency of many different dogs' poop. This job goes way beyond just mindlessly picking up poop. I never thought I would know so much about poop ever in my life. 
What is your biggest pet peeve while walking dogs?
When people try to pet the dog you're walking without asking! 
What's the best part about being a dog walker?
I love meeting new dogs, getting to know them, learning all their quirks and bonding with them.
---
Thank you so much for all of your hard work, Kris! If you would like to learn more about Kris and our other walkers, visit our walker page!