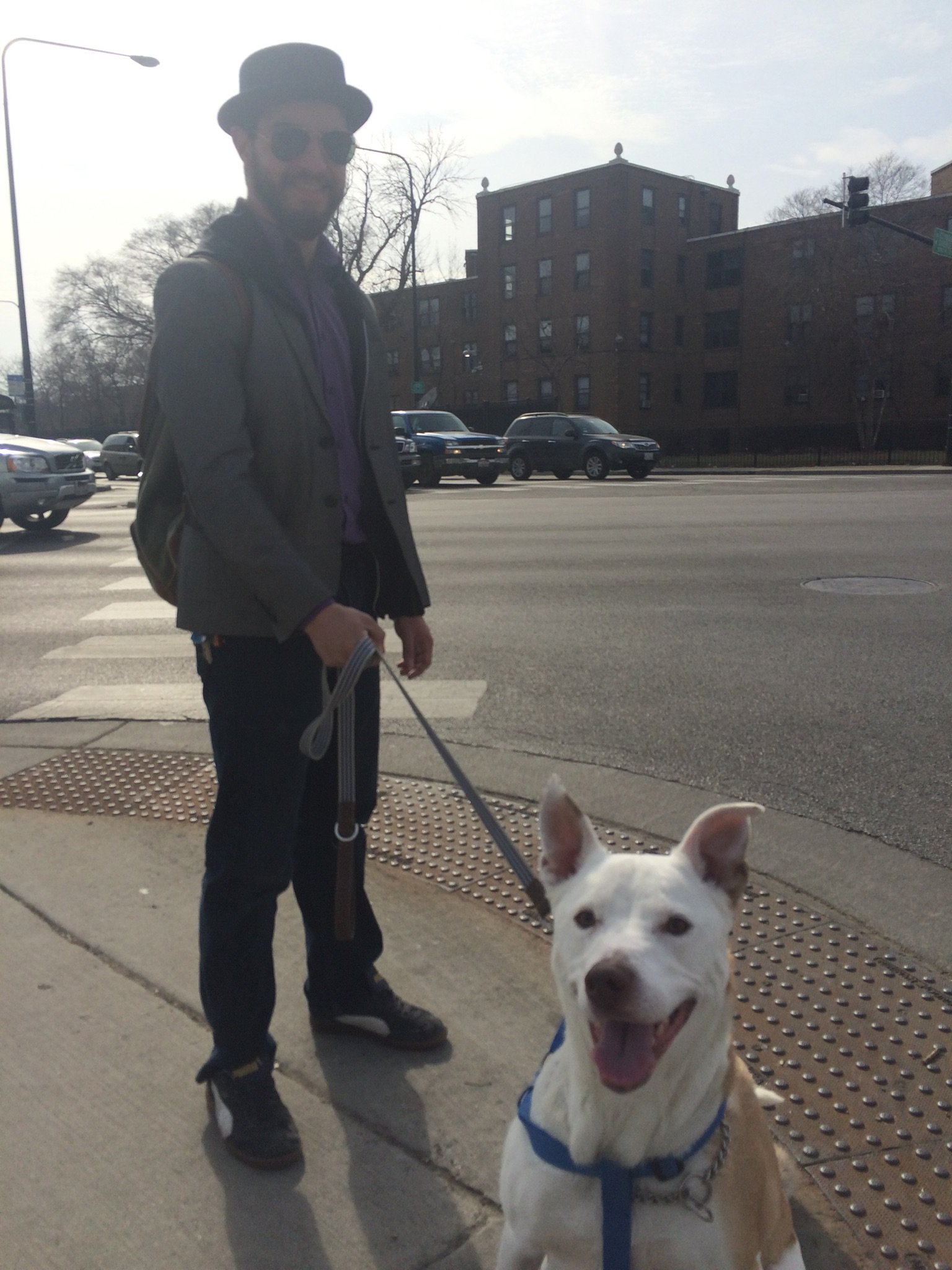 Where are you from?
I was born in Puerto Rico, but grew up in Bethesda, Maryland (a suburb outside of Washington, DC).
How did you end up in Chicago?
I went to Columbia College Chicago for my bachelor's degree in Theater. Once I finished my degree, I got a job here at Windy City Paws! 
What is your favorite pastime?
I practice martial arts. I got my black belt in high school, and I practice Tai Chi now.
What is your hidden talent?
I can walk on stilts! 
Do you have pets? If so, what kind and what are their names? Tell us about their personalities.
I don't have pets right now, but I'm thinking about getting a gerbil! However, I grew up with Weimaraners. We had one named Anya who was an alpha as a puppy and then became very sweet as an adult. After Anya died, we got another Weimaraner named Maya, and she loved to play fetch!
If you were a dog, what breed would you be and why?
I would be a Scottish Terrier for two reasons: my beard, and I am Scottish on my mother's side.
If dogs could run for public office, which breed do you think would make the best president?
I don't have a specific breed in mind, but I do have a specific dog who I would like to see as president! My client Bogey, a Pit Bull/Shepherd mix would do a fantastic job. Bogey 2020! 
[Bogey is photographed above with Rafael!]
Why did you decide to become a dog walker?
I've always loved dogs, and I saw a posting on League of Chicago Theaters for a job here. I thought it would be a great fit, and I have loved it ever since.
What's the weirdest thing about being a dog walker?
Having to be specific about a dog's poops in notes.
What would people never guess is part of your job as a dog walker?
Taking in packages for owners. While it's not part of the formal job description, I think it would be rude to leave them out, so I always take them inside for my clients.
What is your biggest pet peeve while walking dogs?
People who don't pick up their dog's poop.
What's the best part about being a dog walker?
All of the love I get from my dogs! They're always super excited to see me, and I love being a bright spot in their day.
---
Thank you so much for all of your hard work, Rafael! If you would like to learn more about Rafael and our other fantastic dog walkers, visit our website!