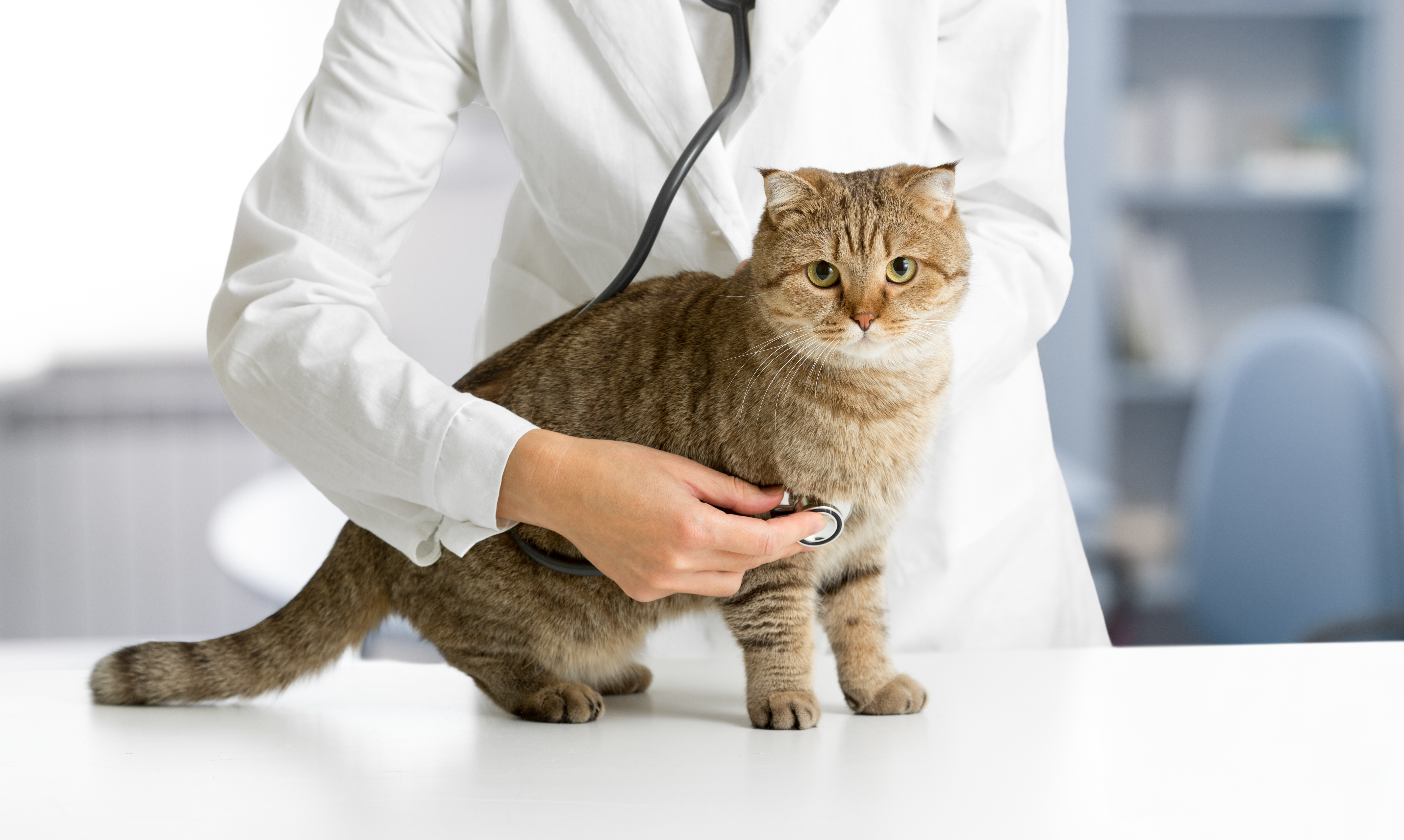 Welcome back to our quarterly blog series, Check Up with Blum! With each entry, we are discussing a topic about canine or feline health that affects your Chicago pet. Join us this month as we cover a new topic with Dr. Sarah Baker of Blum Animal Hospital and learn about how you can help keep your best friend healthy and happy in the big city!
This time on Check Up with Blum, we are talking about caring for elderly pets. As pet parents, we want to make sure our dog or cat has the longest, healthiest, and happiest life possible. A long life can often come along with some of the ailments of old age, but there are ways to make sure your pet lives the best life possible well into their senior years. Read on to learn more about caring for your old furbaby!
First, at what age is a dog or cat a "senior" pet?
Dr. Baker states that at Blum Animal Hospital, the staff generally considers a pet "senior" when they turn 8 years old. She points out that this can vary based on breed and size, however.
Regarding routine care for my pet, does much need to change when they become a senior?
The answer to this can vary greatly depending on your specific dog or cat and their personal health history. For instance, Dr. Baker does recommend twice yearly veterinary visits for your elderly pet, and you may have to occasionally make more frequent trips if there are other medical concerns to address. At these veterinary visits, vaccinations are something to discuss on a case by case basis with your veterinarian as some older pets may need to have different vaccine schedules.
On a day-to-day routine basis, you may wonder if your pet's exercise or food may need to change. Dr. Baker states that you do not need to change a food labeled "senior" as most pet foods are nutritionally balanced. Should your pet require a specific type of diet, this should be on the recommendation of your veterinarian. And if you live in a walk-up apartment or condo, you may consider when you need to begin to carrying your dog instead of letting them use stairs. According to Dr. Baker, there is no specific time to suggest discontinuing the use of stairs. If there is an orthopedic or neurologic medical diagnosis, this is would be a topic to discuss with your veterinarian.
What kinds of signs should I look out for when trying to determine if my dog or cat has arthritis, dementia, or any other ailment that might affect them in old age?
Dr. Baker states that dogs and cats can have dementia and that this is called cognitive dysfunction, the signs of which "include spatial disorientation, altered learning and memory (like house soiling), altered social relationships, change in activity, altered sleep-wake cycles, and decreased perception of response to stimulus."
Dogs and cats can also very commonly get arthritis as they age. According to Dr. Baker, one study showed 90% of cats older than 12 years had radiographic (x-ray) evidence of osteoarthritis. Additionally, approximately 25% of dogs will be diagnosed with arthritis in their lifetime with 60% showing radiographic (x-ray) evidence of it.
When looking for signs of how your pet is feeling in general, Dr. Baker suggests that there are several changes you can notice, but they can also vary in subtlety. You should consider reaching out to your veterinarian when you notice any new or abnormal behavior, changes in appetite, vomiting, diarrhea, increase in thirst or urination, lethargy, and changes in mobility.
Finally, what can I do to make sure that my elderly pet has as many healthy and happy years as possible?
Dr. Baker reiterates that making biannual veterinary visits for your senior pet and utilizing preventative wellness as much as possible will help them be happier and healthier! Making sure your pet feels loved and safe as they age will help get them through any health challenges they may face, and you may even create some of your best memories with them during this stage of their life!
Thank you to Dr. Sarah Baker at Blum Animal Hospital for her insight into elderly pets and their needs. We appreciate her hard work in making sure that every Chicago pet has the best life possible!
Blum Animal Hospital is located at 3219 N. Clark Street and has been caring for Chicago's pets since 1952. They have been accredited by the American Animal Hospital Association (AAHA) since 1972. To learn more about Blum, their Fear Free certification and the calming techniques they use, check out their website!
Windy City Paws is a Chicago dog walker and petsitter committed to providing helpful information to Chicago dog and cat owners through its blog.
Written for Windy City Paws by Lauren Baud