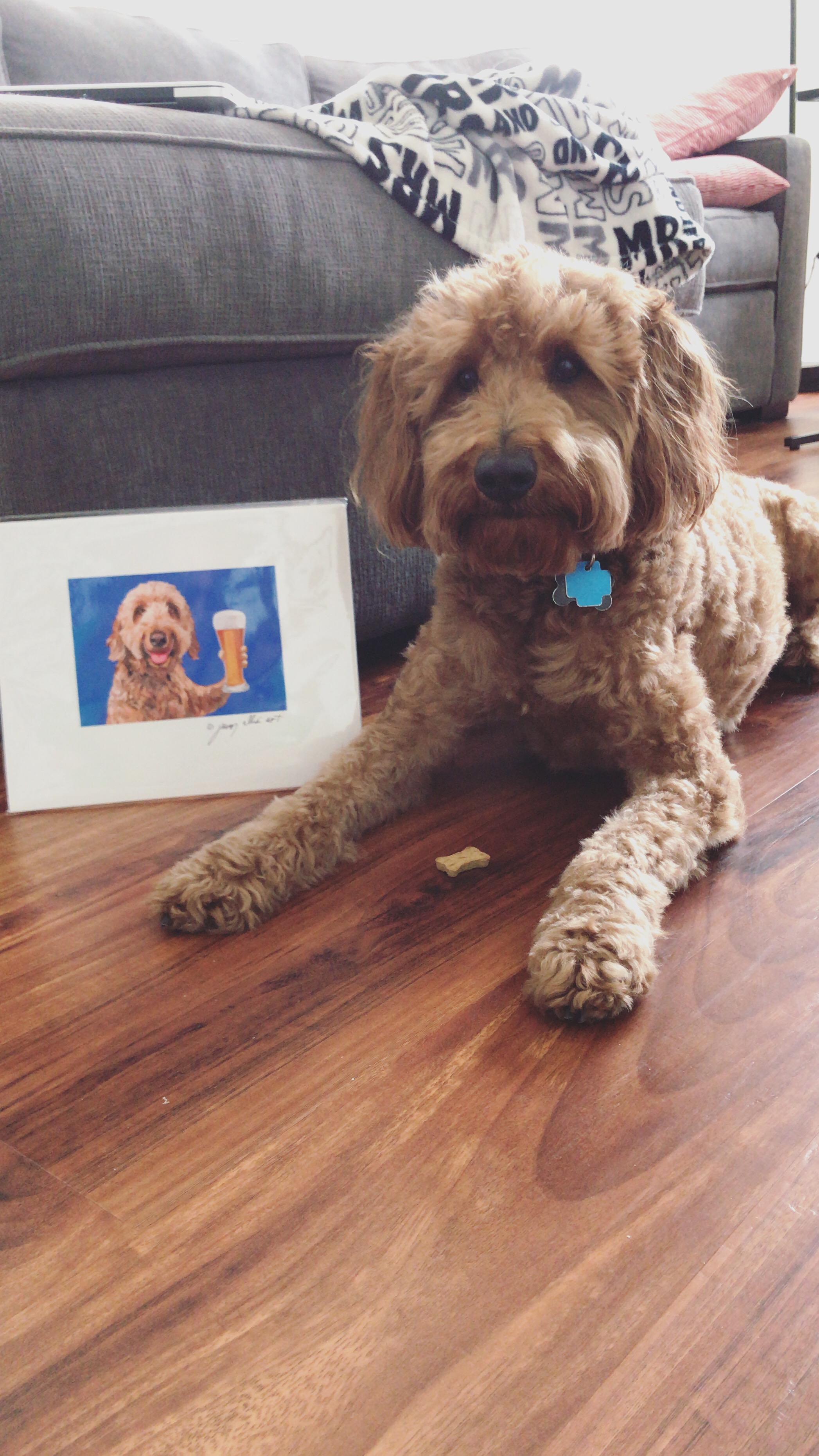 We love our clients at Windy City Paws, and we wanted to introduce you to our client Hank! Read on to learn more about this eager pup!
How did you meet your family?
Just like any modern day love story, my mom saw my picture online and knew she had to have me! Back then I was referred to as Male #5, but now I go by Hank or Bubba.
If your parents had to describe you in three words what would they be?
Affectionate, persistent, eager.
Cubs or Sox?
Sox! My humans have even taken me to Dog Days at Guaranteed Rate Field and I left a special marking on the field for the players.
Do you like ketchup on your hot dog?
I might eat around the ketchup, but I'm definitely eating the hot dog!
What is your favorite hobby?
Swimming, swimming and more swimming!
What are your favorite foods?
Salmon, sweet potatoes, mac n cheese, chicken.
What is your favorite trick to do for a treat?
When my humans tell me to "go to my room" which really means, I sit on my dog mat. But honestly, I don't do many tricks for treats, I mostly get by on my cuteness.
What is your favorite movie?
Any movie with any animal. I LOVE barking at the TV when I see other animals.
What is your idea of a perfect day?
It would start with a morning swim at Ohio Street beach, followed by a bath, then a long nap on my dad's side of the bed. Finally I would top off my day with a large bowl of food and lots of cuddles with my humans on the couch.
---
We love caring for our furry friends! Every month we spotlight one of our amazing pets. If you would like to learn more about our awesome clients, visit our website!