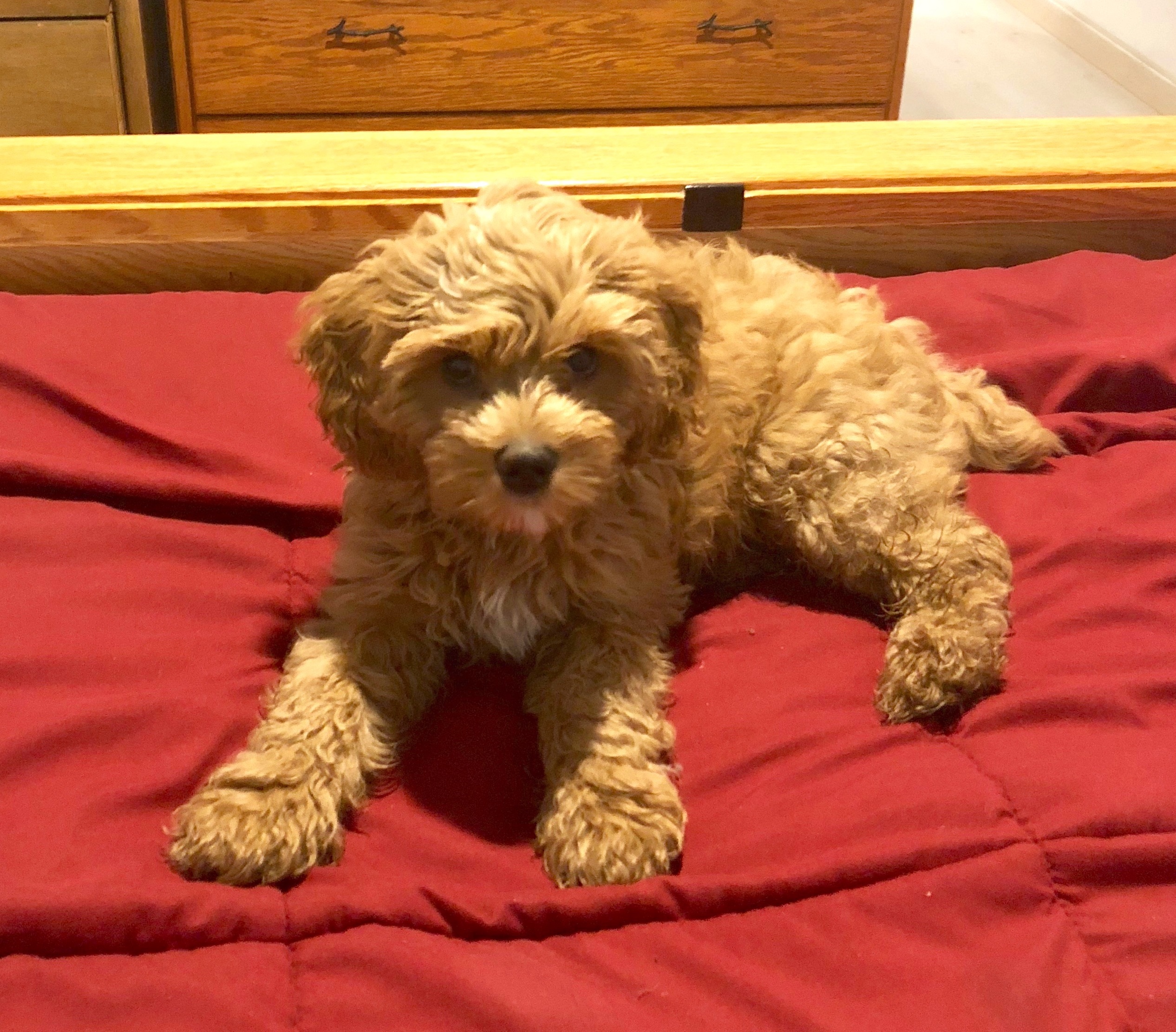 We love our clients at Windy City Paws, and we wanted to introduce you to our client Lupin! Read on to learn more about this rambunctious pup!
How did you meet your family?
A man in Wisconsin was selling me and my siblings and my parents picked me because I was the cutest.
If your parents had to describe you in three words what would they be?
Silly, rambunctious, and adventurous.
Cubs or Sox?
Brewers! Don't hate.
Do you like ketchup on your hot dog?
Yes. Once again, don't hate!
What is your favorite hobby?
Jumping on the couch.
What are your favorite foods?
Peanut butter all day.
What is your favorite trick to do for a treat?
Sitting and giving a good shake of the hand.
What is your favorite movie?
Any of the Harry Potter Movies obviously!
What is your idea of a perfect day?
Going to coffee with Mom and Dad while I get treats and water, then off to running around in the park and hanging with fellow canines, and finally settling in for a nap on my comfy bed and keeping an eye on a football game on tv.
---
We love caring for our furry friends! Every month we spotlight one of our amazing pets. If you would like to learn more about our awesome clients, visit our website!