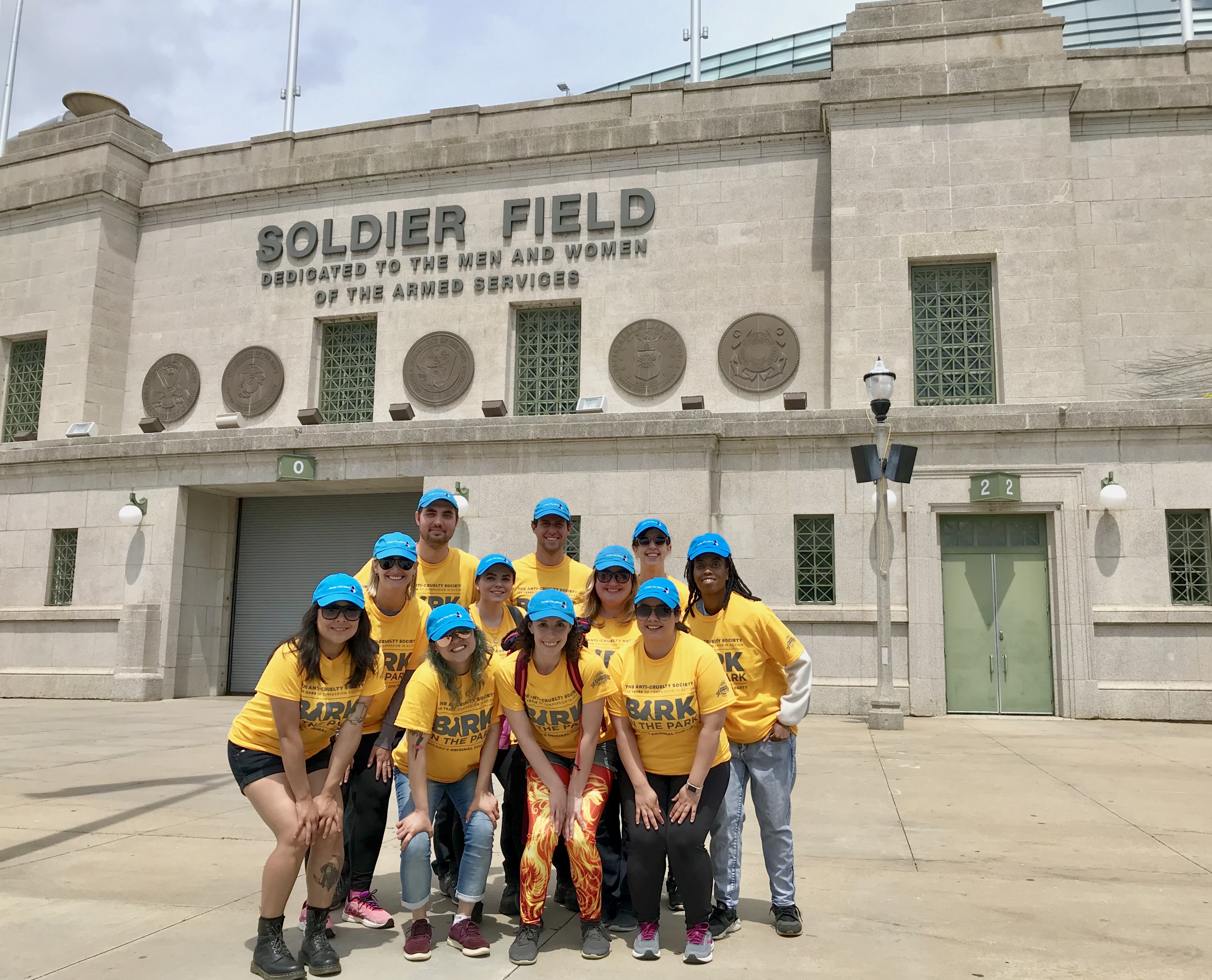 The Windy City Paws staff had so much fun volunteering at Bark in the Park on May 18, 2019! Read on to see what this event is all about!
The Anti-Cruelty Society is Chicago's oldest and largest private, open-admission animal welfare organization. It has been helping pets and educating the community for more than 119 years!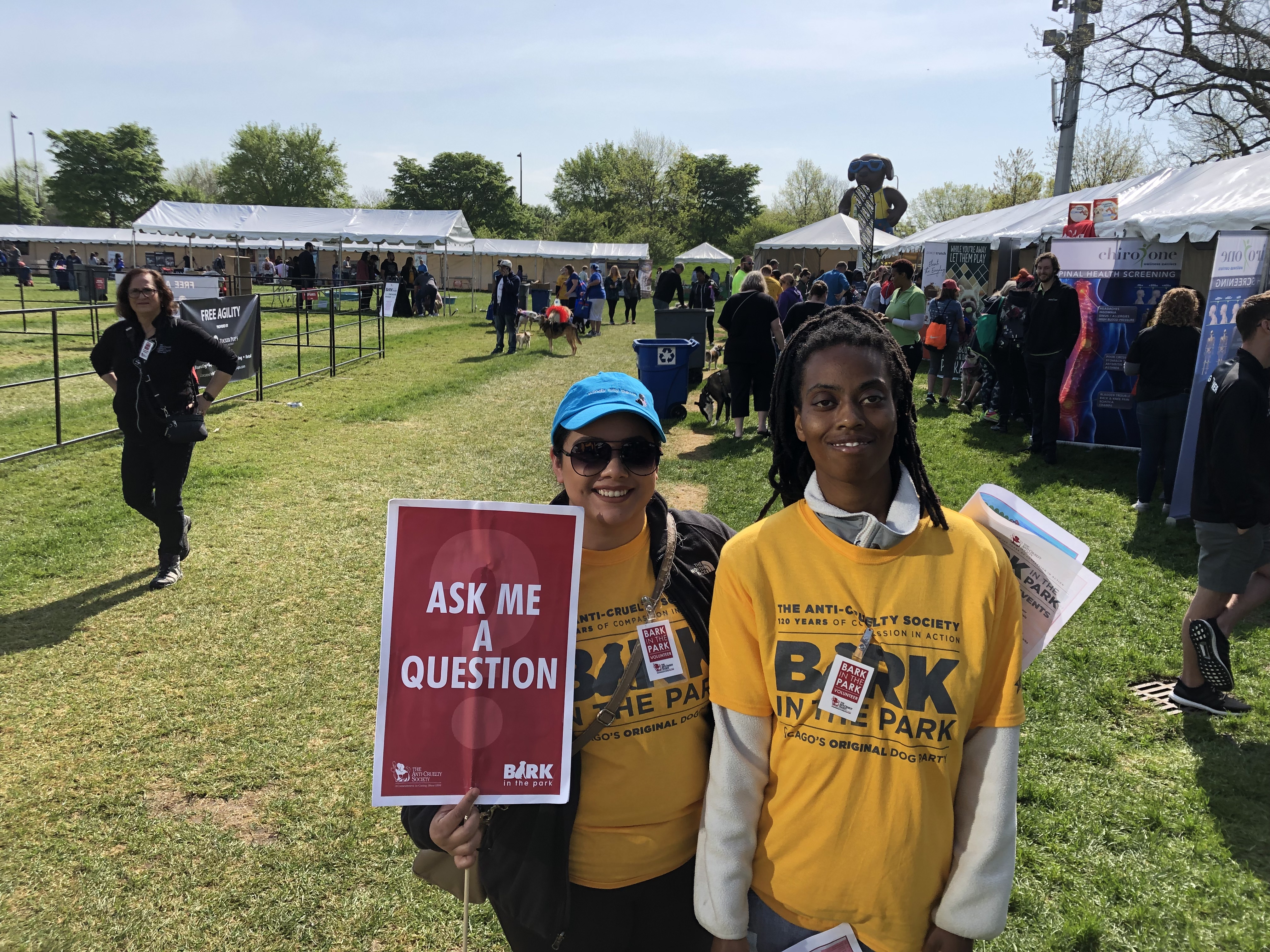 Bark in the Park is The Anti-Cruelty Society's single largest fundraising event of the year. 2019's event was held at the Stadium Green at Soldier Field on a beautiful and sunny day to mark its 25th year! This important fundraiser was the first pet-friendly event held in Chicago, and with more than 3,000 participants, it is one of the largest as well!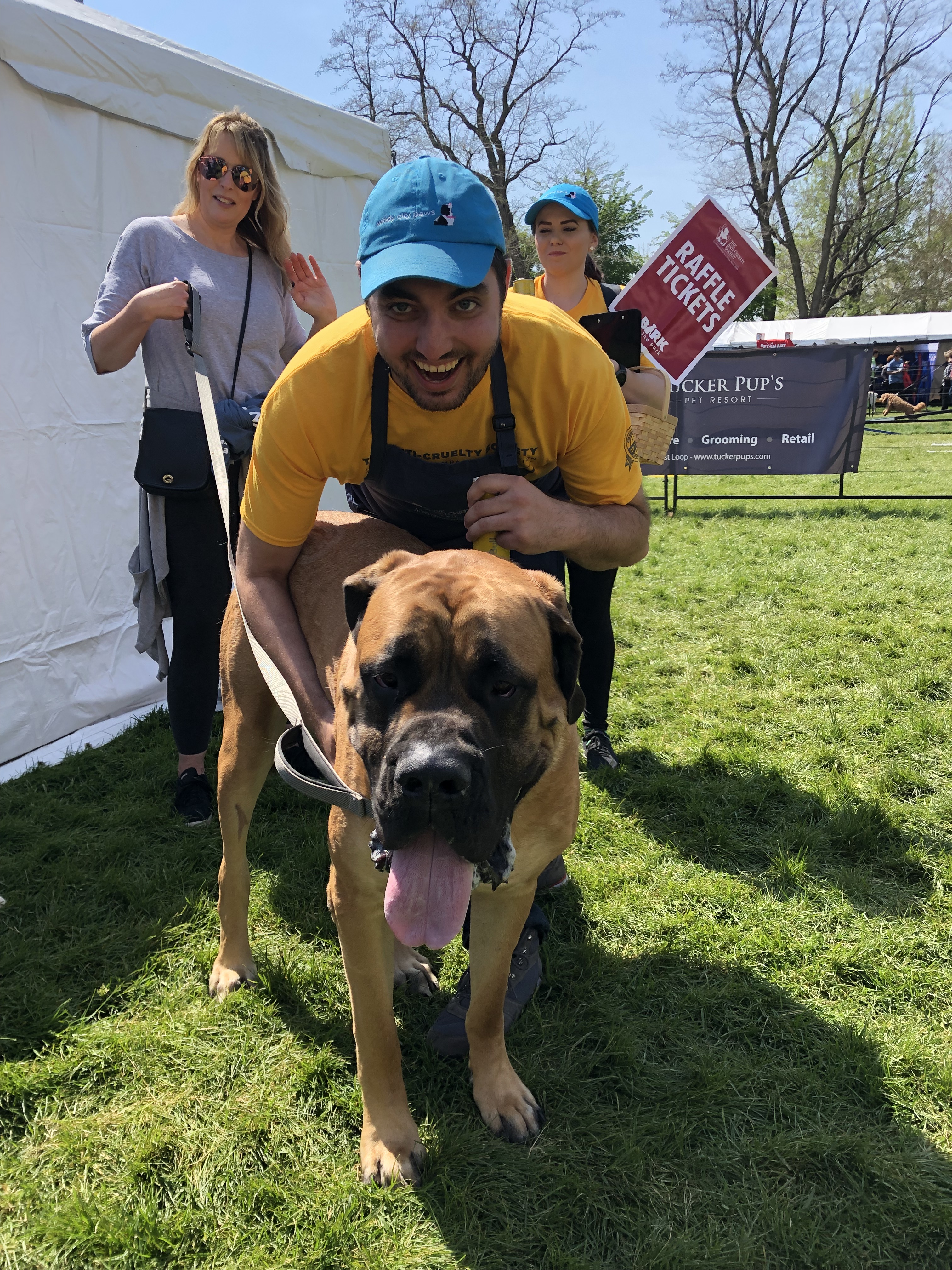 At Bark in the Park, participants could join the walk and party after. Activities included doggie paw-dicures, massages for the pups, browsing local vendors, and a free agility course! Participants who walked were also welcome to bring their dog along for the walk.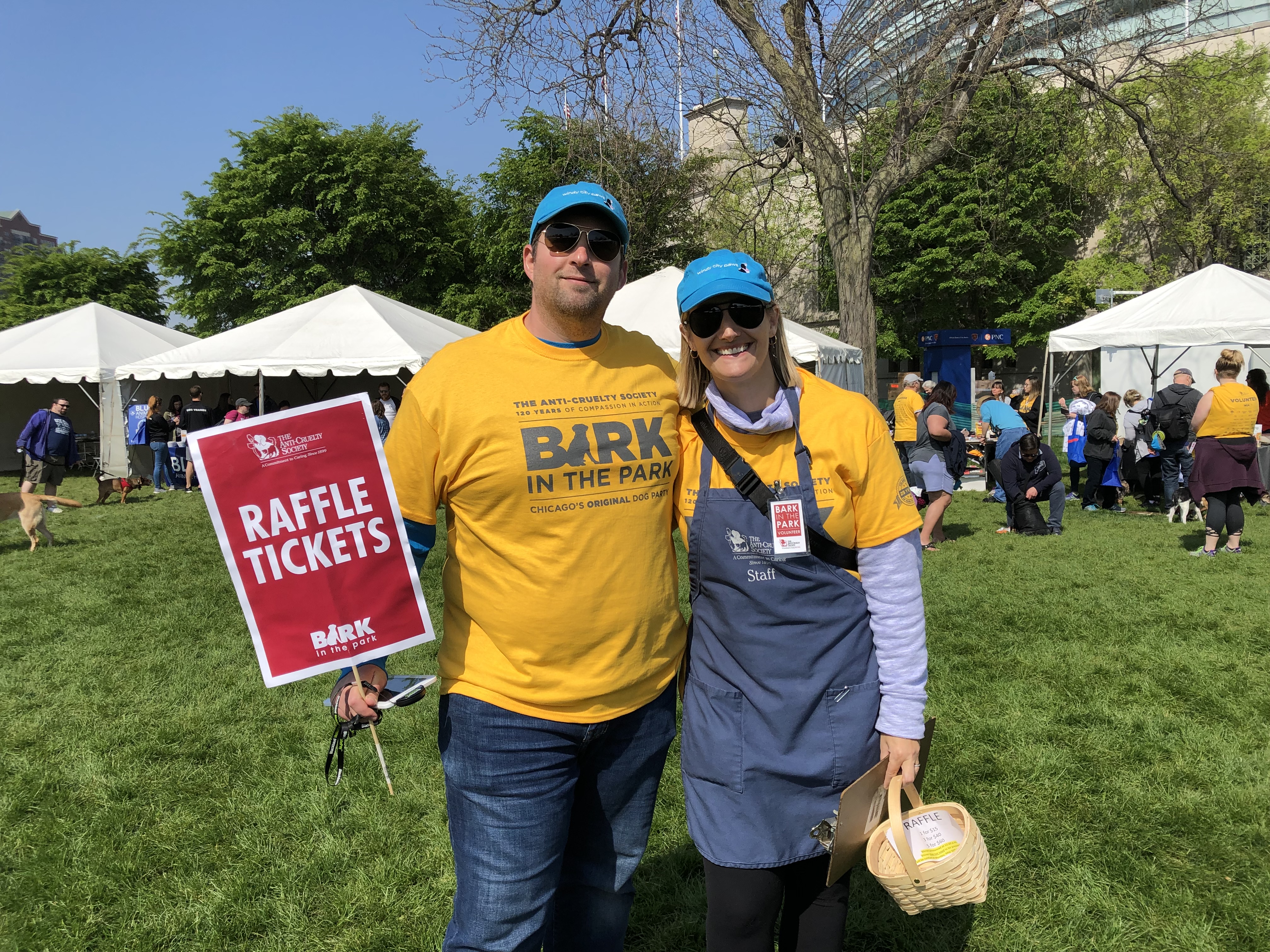 The Windy City Paws crew came out to volunteer at this wonderful event, and we all had a blast helping to raise awareness and funds for Chicago's homeless pets at The Anti-Cruelty Society! Check out some of our awesome photos from the event here.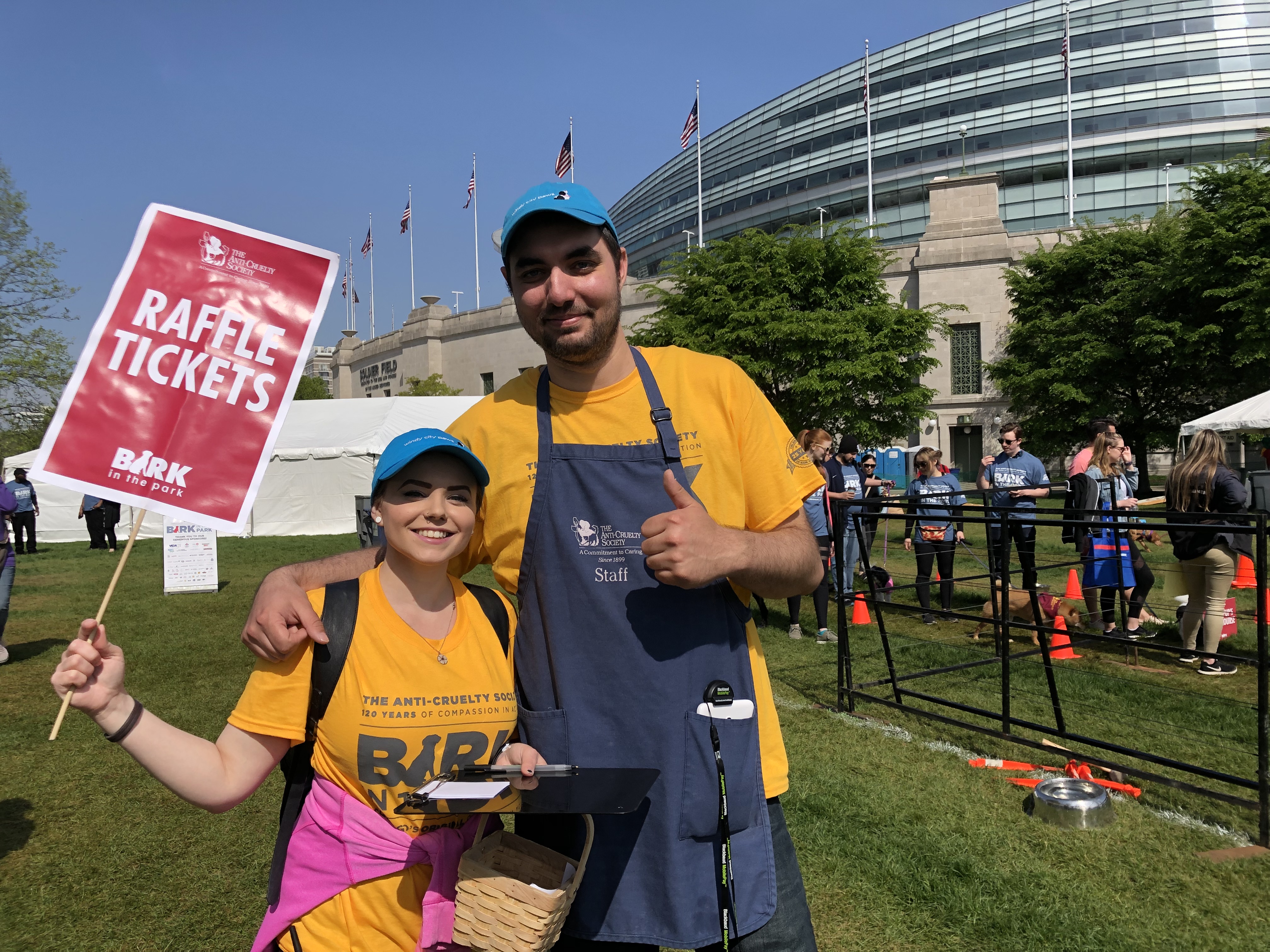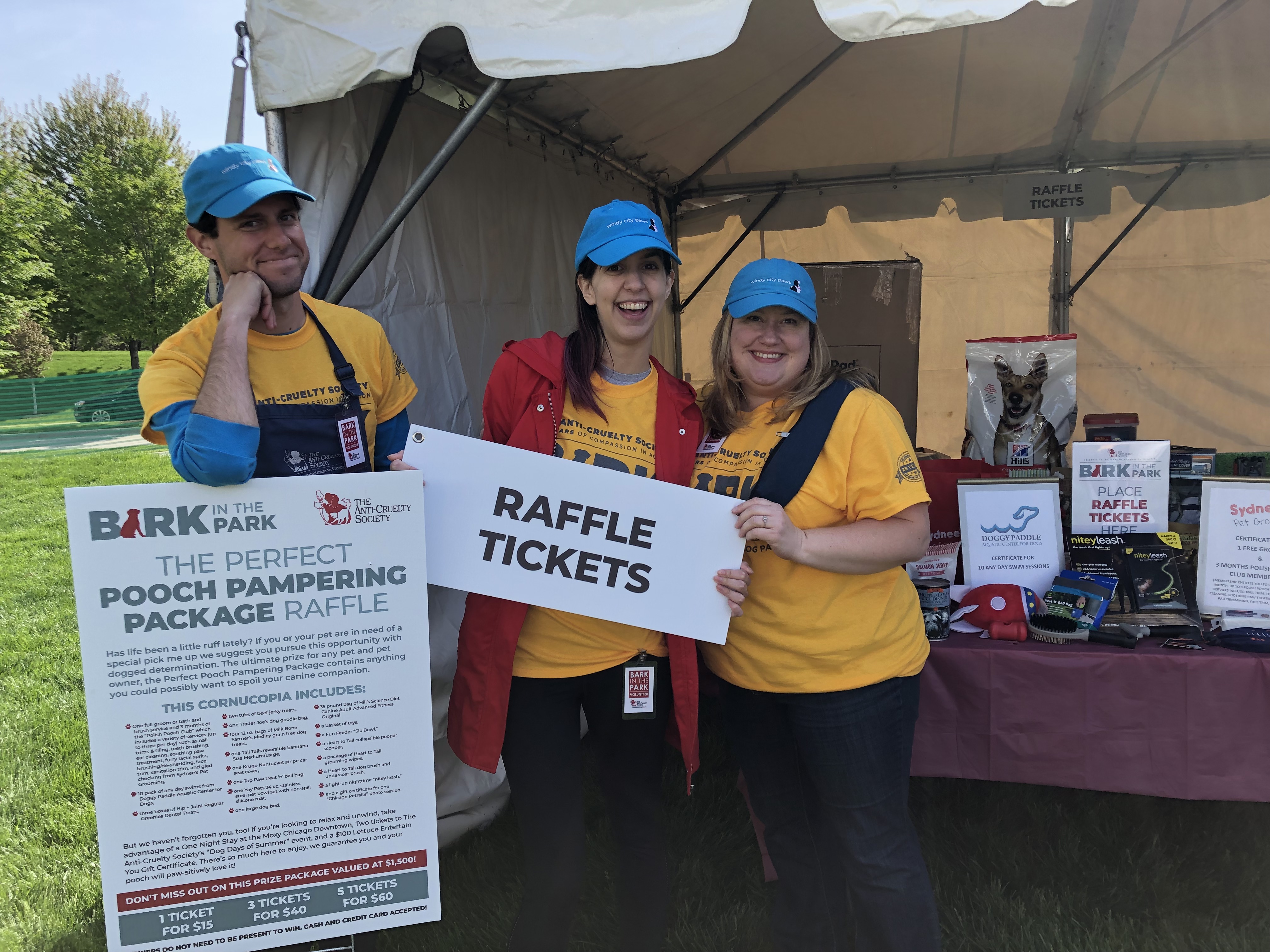 Thank you to all the amazing volunteers who make this event possible, including our own Windy City Paws staff!
We look forward to seeing everyone again next year!