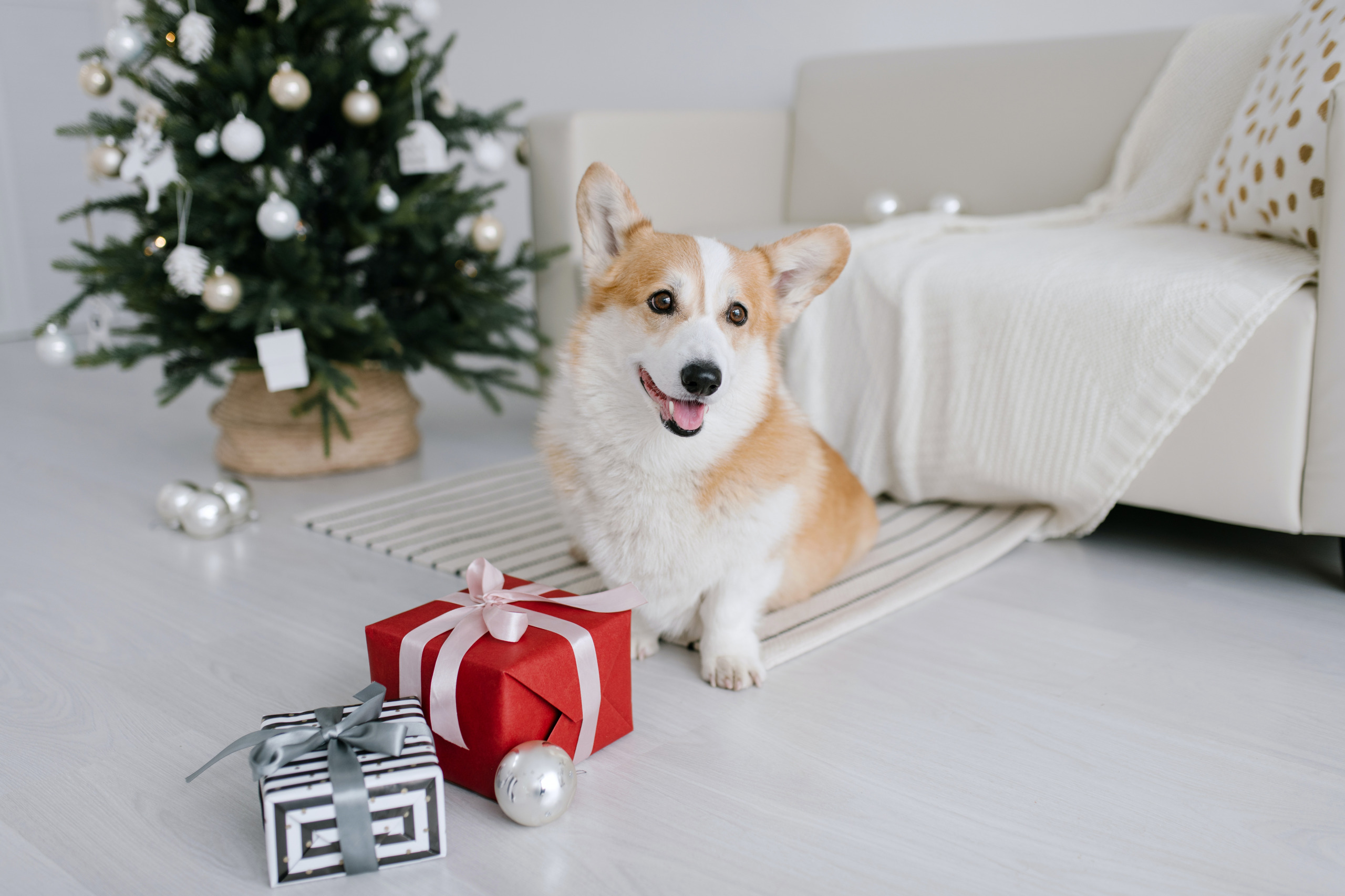 With the season of giving upon us, we would be loath to leave out some of the most important presences in our lives: our furry friends! We at Windy City Paws have some top ideas for how to make your pup feel extra-special this year, as well as some winter activities you can plan with them! 
Gifts
Toys
Stuffed animals, balls, and ropes are all excellent options for new pet toys. But have you considered pet puzzles? Puzzle toys like Hide-n-Slide and Hide & Seek not only help exercise their brains but can also help pets who feel cooped up at home or need a lot of attention. With a puzzle toy, they can get a ton of stimulation! For dogs who love to chew and play tug-o-war, super-resilient toys like Tuffy's stuffed animals can endure tons of fun. 
Beds
As much as we love cats, dogs can readily appreciate a good gift of comfort—you'll rarely see a dog appreciate a shipping box to sleep in over the new comfy snuggle item you just purchased. A new dog bed for your living room or bedroom will be much appreciated by your pup and creates a new space that can be all their own. Does your dog like a little more solitude? Try adding a new dog-friendly blanket to their crate that can give them a quiet and comfortable place to lay their head for the night.  
Treats, Cookie Boxes, and Cakes!
While humans get to enjoy candy canes, holiday cookies, and festive coffee shakes, why not indulge your pet's sweet tooth as well? Plenty of pet-friendly bakeries offer cakes and cookies designed for the dog diet, as you can find in our previous article. Happy Dog Barkery, for example, delivers cookie boxes that will have your dog feeling the holiday spirit!
Swag! Sweaters, shirts, coats
We think little else is cuter than a pup rocking a sweater or winter coat. They're a must-have for smaller or short-haired breeds, not to mention stylish!  How about a cozy winter coat, boots, or an ugly holiday sweater to get through the Chicago winter? 
Activities
Scavenger Hunt
Scavenger hunts are a fun activity for dogs who enjoy tracking or just love a good sniff. Preferably in a backyard or chosen park location, take some of their favorite treats and hide them around the area. Then let them get to work searching for their favorite snacks!
Snow Maze
Crafty folks will love this one: after the snowfall, you can build a snow maze for your dog to explore! This is another excellent way to exercise their brains and let them have fun in the snow. Or if your dog is big enough, they'll gordian-knot the maze and just burst on through. Either way, they're having fun!
Indoor Dog Parks
If your dog isn't a fan of the Chicago winters, indoor dog parks and pools can be an opportunity to warm up and socialize with their puppy friends. Our article on pet swimming spots has some great recommendations for indoor dog pools! Check this out for some additional indoor play areas you can visit.
Painting
This is especially fun when putting together Christmas cards! You can find pet-safe ink online, and with it, you can use your pet's paw as a paintbrush! Your dog could be the next Puplo Picasso, Salvador Dogli, or Henri Maltese!
Training
Taking time over the holidays or inside on a cold winter's day to work on some old and new skills is always a fun way to pass the time and will get them ready for the dog beach! If you have children, including them in training is an opportunity to teach responsibility and pet care. Training also helps build trust with your pet for owners and children alike. If you're a bit tight for space, check out Bosly's Backyard in Ravenswood which specializes in private indoor facilities. 
Visit the Christkindl Market 
A Chicago must-see and must-do over the holidays, the sights, smells, and festivity of the Christkindl market is one you'll love to share with your pup. While both the Loop and Wrigleyville Christkindlmarkets are pet-friendly, we would recommend the Wrigleyville location if you plan to bring your pet. The Loop market tends to be the most crowded, which can be stressful or even hazardous to pets. Smaller dogs can easily be missed in the sea of people. For more breathing room, we recommend the Wrigleyville market.
Skijoring
…Gesundheit. But in all honesty, if you and your dog are active types, skijoring may be the best pet-friendly winter activity you've never heard of. Skijoring is essentially cross-country skiing with the aid of a pulling mechanism—often dogs! The skier straps a tow line between themselves and their dog's harness, and the dog tows the skier by running ahead. If your dog loves running through the snow and is a medium-large dog, this might be their favorite new thing. Here are some tips on getting started if you think this would be a fun winter activity to learn with your pet. If you're looking for a fun getaway during the colder months, check out the Barkie Birkie in Wisconsin, which features skijoring! 
Windy City Paws is a Fear Free Chicago dog walker and pet-sitter committed to providing helpful information to Chicago dog owners through its blog. Nathaniel Fishburn is a former WCP walker and contributing writer for the Paws-First Blog.