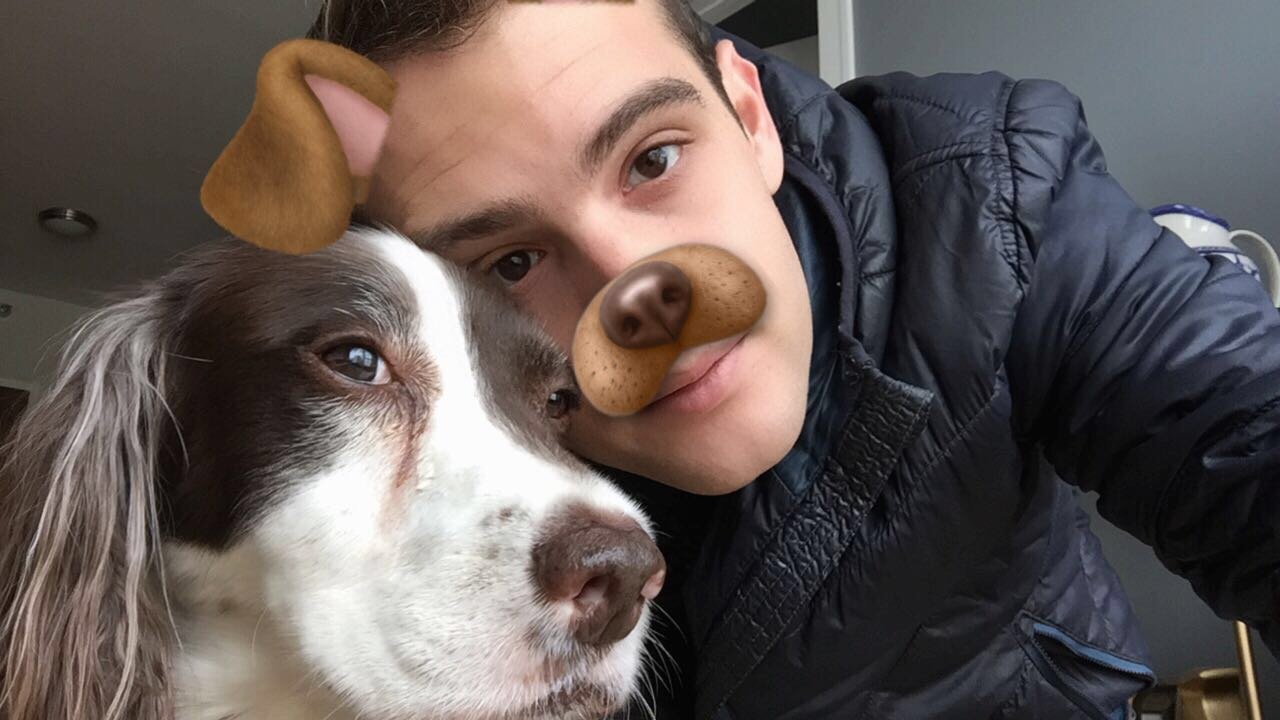 Where are you from?
I am from Sarasota, Florida! Before you ask, yes I am cold as I type this.
How did you end up in Chicago?
After graduating from theatre school I wanted to live in a new place, preferably a large metropolitan area like NYC, LA, or Chicago. Chicago very much fit every box I needed to check: it was cheaper to live in than NYC or LA, I had more friends already staying here, and the performance work being created here was much more in line with my aspirations. So I suppose it all fit together chillingly well!
What is your favorite pastime?
Well I'm a huge fan of art, and doing PR work for Defibrillator Gallery (which I'm contractually obligated to plug twice in this interview*) I find myself at galleries and shows fairly often. So I'd say that's definitely a pastime I love, although in a city like Chicago the pastime choices are endless.
What is your hidden talent?
I can do this weird / cool / unsettling thing where I can cheek-pop without needing to use my finger? It's really hard to describe in words. I'll just do it in person. It's a hit at parties.
Do you have pets? If so, what kind and what are their names? Tell us about their personalities.
In Chicago I've been locked in a years-long duel with my roommate's Calico cat ('sup Batman), but unfortunately my pet Australian Shepard lives back home in Sarasota! Her name is Apache and she is my best friend. She likes sunbathing and having her picture taken, which are two things I don't like… But opposites attract. Sometimes we FaceTime each other, which just devolves into me trying to get her to look at me for 15 minutes. It's cute.
If you were a dog, what breed would you be and why?
I am certain that I would be a small Cavapoo puppy. They're really sweet but might bite your earlobe and sometimes can't walk without tripping and I relate to that.
If dogs could run for public office, which breed do you think would make the best president?
I'm thinking maybe a Corgi? I feel like they'd take foreign policy seriously and would really have a handle on our national debt.
Why did you decide to become a dog walker?
Well I always used to think that dog walking was just a "movie job," like that film-within-a-film in Trainwreck where Daniel Radcliffe walked all those dogs or that movie where Reese Witherspoon loses her job but fills in for her friend who's a dog walker. But I was in a show with Sarah F. (read her Walker Spotlight!) and she referred me to Windy City Paws! I was shocked and very pleased to discover how large an industry dog walking was already becoming in a real-world setting.
What's the weirdest thing about being a dog walker?
That moment when you didn't know a client was home in the other room and you've been serenading their dog for the last few minutes. I'm not saying it's happened to me but I'm not exactly saying it hasn't happened to me either…
What would people never guess is part of your job as a dog walker?
The sheer number of times I have forgotten to remove extra poop bags from the pockets of my pants before washing them. It's staggering.
What is your biggest pet peeve while walking dogs?
SNOW. SALT. That is all. Being from Florida, snow is something I have very little experience in dealing with, and people layering salt in front of their place of business like it's a margarita glass drives me UP THE WALL.
So we walk around.
What's the best part about being a dog walker?
Working a service-based job where all of my intended clients are rapturously happy to see me every single day.
Also puppy kisses.
*Michael is indeed not contractually obligated to plug Defibrillator Gallery twice in this interview.
(Pictured above with client Bella)
_________________________________________________
Thank you for all of your hard work, Michael! To learn more about Michael and our other walkers, visit our walker page!