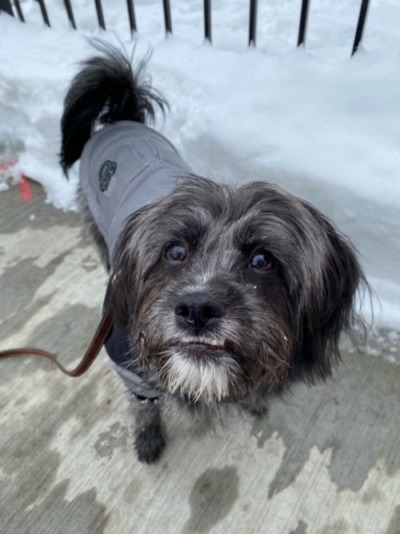 Welcoming a new puppy into the home is always exciting! Being prepared for your new role as a puppy parent can be overwhelming and challenging at times but it's also rewarding! It is important to have the essentials like food, toys, puppy proofing of your home and a great veterinarian. But finding essential services to help maintain exercise and a routine are just as important! While every dog can benefit from dog walking services, there are also many added benefits for puppies to establish a routine early on. Read on to learn more about the benefits of dog walking for your puppy!
Individualized One-On-One Attention
Every puppy's individual needs are different and it is important that their needs are met for their social emotional well being. With a daily dog walking service like Windy City Paws, your puppy gets the same consistent dog walker each day of service. The walker also sends personalized progress reports after each service for puppy parents to get a clear picture of how their puppy is performing and improving. Walkers can easily spot progress and regressions and can keep the puppy on track and motivated while also looping in the owners so the puppy gets consistent care from everyone who walks them.
In group settings like daycare or pack walks, a pup that is more shy or hesitant can get more easily lost in the shuffle of the more rambunctious pups that might require more attention. When a caregiver has multiple dogs to tend to at once, negative habits can form and compound quickly. When a puppy gets one-on-one attention, they thrive!
Reduce Separation Anxiety
Establishing a solid foundation for your puppy to help reduce separation anxiety is important to help minimize destructive or anxious behavior. This can come in the form of chewing physical items in the home, excessive barking, accidents and more. 
Many puppies have been adopted during the Covid-19 pandemic and are accustomed to having their parents at home all the time. When pet parents start returning to their workplaces more and leave their puppy home alone, negative behaviour may emerge. With daily dog walking, the puppy can practice being away from the home on a regular basis which will make them calmer and more prepared for their parents' full return to a pre-pandemic lifestyle. Puppies can become accustomed to spending time away from home while having someone else help reinforce their positive training without mom and dad there every step of the way. 
Daily Exercise Schedule
Daily walks are essential not only for physical stimulation, but also for mental stimulation for a puppy! Consistent daily walks help puppies stay happy and healthy, while also helping them exercise their mind by discovering new smells and sights around the neighborhood. Puppies have a lot of energy, so having a daily walk scheduled will help ensure that they can alleviate that energy in a positive manner. A tired puppy is a well behaved puppy!
Establish a Routine
Establishing a routine early on with your puppy will help them thrive! Having a consistent dog walking schedule will help you maintain a potty training routine. Accidents can be frustrating for both the dog and parent. Many clients may want to utilize multiple walks per day as a way to ensure their puppy has enough potty breaks and stimulation.
The walks are also a good time to help practice leash training, which makes pet parent's lives much more enjoyable! Walking your dog on a leash should ultimately be rewarding for the dog and the parent. Getting in the repeated practice and guidance from a pet care professional on walks means your puppy will learn proper leash etiquette more quickly and can also help puppies get accustomed to city life and allow them to understand that occasional loud noises are nothing to be afraid of, but instead part of their environment.
You Work, We Walk!
Maintaining your work schedule can be difficult with a new puppy in the home who requires a lot of attention! Quiet time is needed during conference calls and work time, so having your puppy out of the home for a brief period of time can be helpful. An added benefit of daily dog walking includes knowing when your puppy is with a trusted walker and never too far from home. 
When you live in a city like Chicago, the weather conditions aren't always ideal. You cannot beat having a scheduled daily walker that will brave all types of weather in order to ensure your puppy gets their potty break no matter what. Rain, shine, sleet or snow, Windy City Paws is here to care for your new family member!
Puppy Client Feedback!
It is exciting to see puppies grow and mature into their own individual personalities and we have been happy to be able to assist puppy clients with their pet care needs! Check out some of the feedback from our clients who have taken advantage of our daily dog walking and puppy package services.
"Even when I work from home, I still schedule walks for Pickles because I know he will get someone's full attention while I'm focused on working." -Jessica M.
"Three Improvements I've seen in Miles since starting dog walking with WCP:"
Training for going outside
Him feeling more confident to potty outside
-Laura K. 
Hiring a dog walking company like Windy City Paws is a great way to help establish a regular routine for your puppy while allowing you to get work done! Windy City Paws is a Fear Free Chicago dog walker and pet care provider committed to providing helpful information to Chicago dog owners through its blog. We wish dog parents success in raising their puppies!