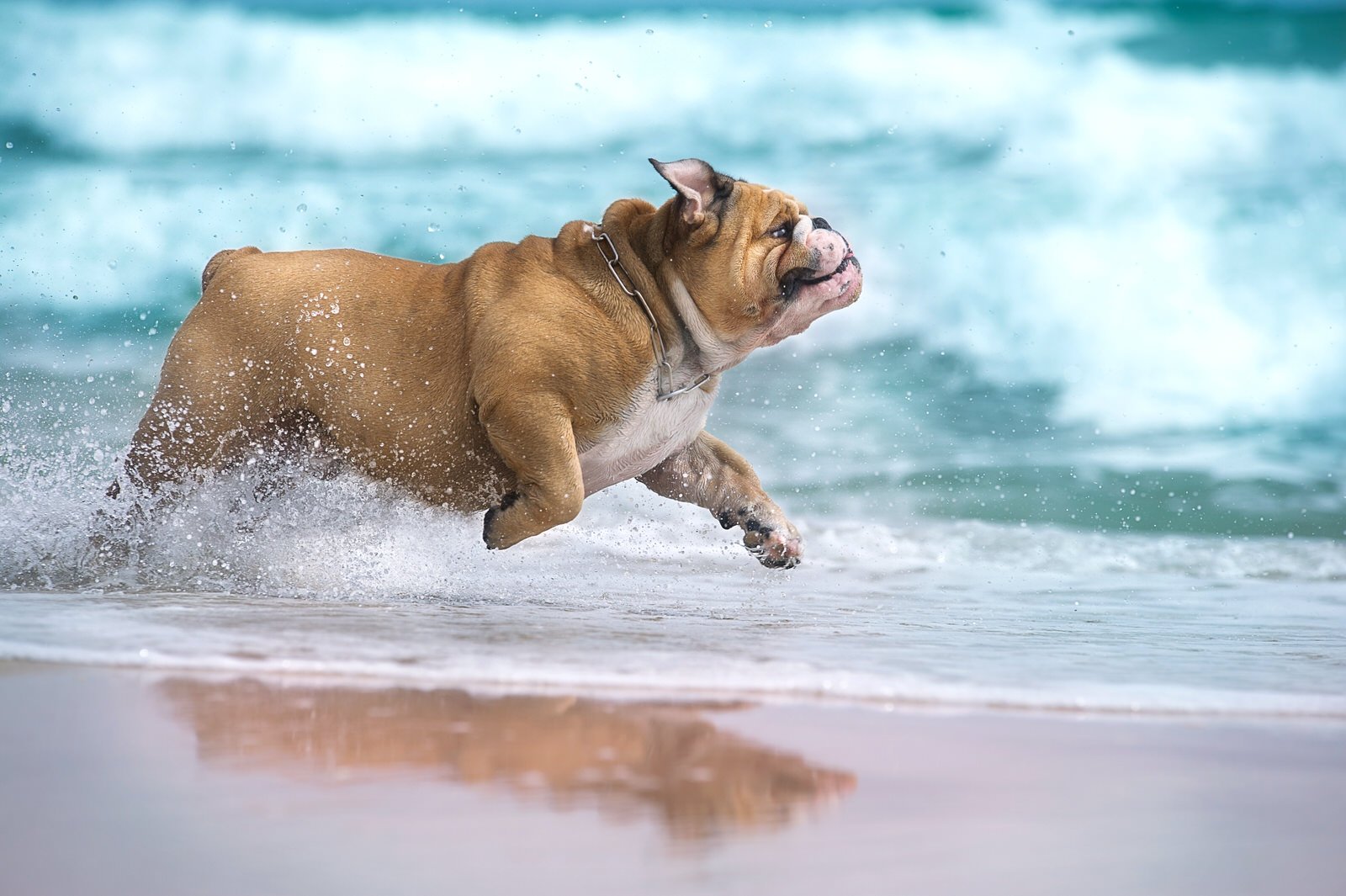 While Chicago boasts a fair number of dog parks, there are only two Chicago beaches that allow dogs. Because of the strictly enforced leash laws in Chicago, it's important to be aware of the guidelines surrounding Chicago beaches.  Know the restrictions and amenities for taking your dog to the beach, and ensure your trip to the lake goes off without a hitch.
Which Chicago beaches allow dogs?
Belmont Harbor Beach located in the Lakeview neighborhood and Montrose Beach located in the Uptown neighborhood are the two Chicago beaches that allow off-leash dogs.
Which beach is the best for bigger dogs?
Montrose Beach is a favorite for those with larger dogs since it's the beach with the most roaming area. You can locate the dog-friendly area of Montrose Beach at the Northwest corner. With 3.83 acres of fenced-in space, it's perfect for bigger dogs that can hold their own.
Which beach is the best for smaller dogs?
Belmont Harbor Beach caters more towards smaller dogs since it offers a smaller dog-friendly designated area. For owners looking for a more intimate setting, Belmont Harbor Beach has a smaller enclosed area of 0.15 acres.
Are there any fees involved in bringing a dog to a Chicago beach?
While dogs are required to have a standard city dog license, there is also a required $5 dog-friendly area tag for each animal. These tags can be purchased at numerous veterinarians throughout the city. You can learn more about the requirements regarding dog-friendly areas on the Chicago Park Districts' website.
What should I bring with me when visiting a Chicago beach with my dog?
While some dog-friendly areas feature doggie drinking fountains, neither of the dog beaches has an available drinking fountain. It's suggested that dog owners bring a bottle of water and a bowl for their visits to the lake. Pick-up bags are also a must-have, as well as a towel to give your pooch a pat down before getting back into the car. If you want to keep your car extra clean, a seat cover is an inexpensive way to avoid smelly upholstery. Dog owners can also take advantage of the new self-service dog washing station located at Montrose Beach. For extra diligent owners, a dog first aid kit and a dog life jacket can bring peace of mind.
How can I make the most out of my Chicago beach visit with my dog?
Planning is paramount when it comes to visiting dog-friendly areas at any of the Chicago beaches. Besides calculating your route and traffic information, check out the beach websites to find the best parking areas for pet owners and the current water quality status provided by the city. Also, invest in some floating fetch toys to help enhance the experience for both you and your dog.
Dog parks and beaches can be a great way to spend time with your pup in the city during the warmer months. They can also be an excellent way to meet other dog owners and give your dog some much-needed exercise and socialization. Happy swimming!