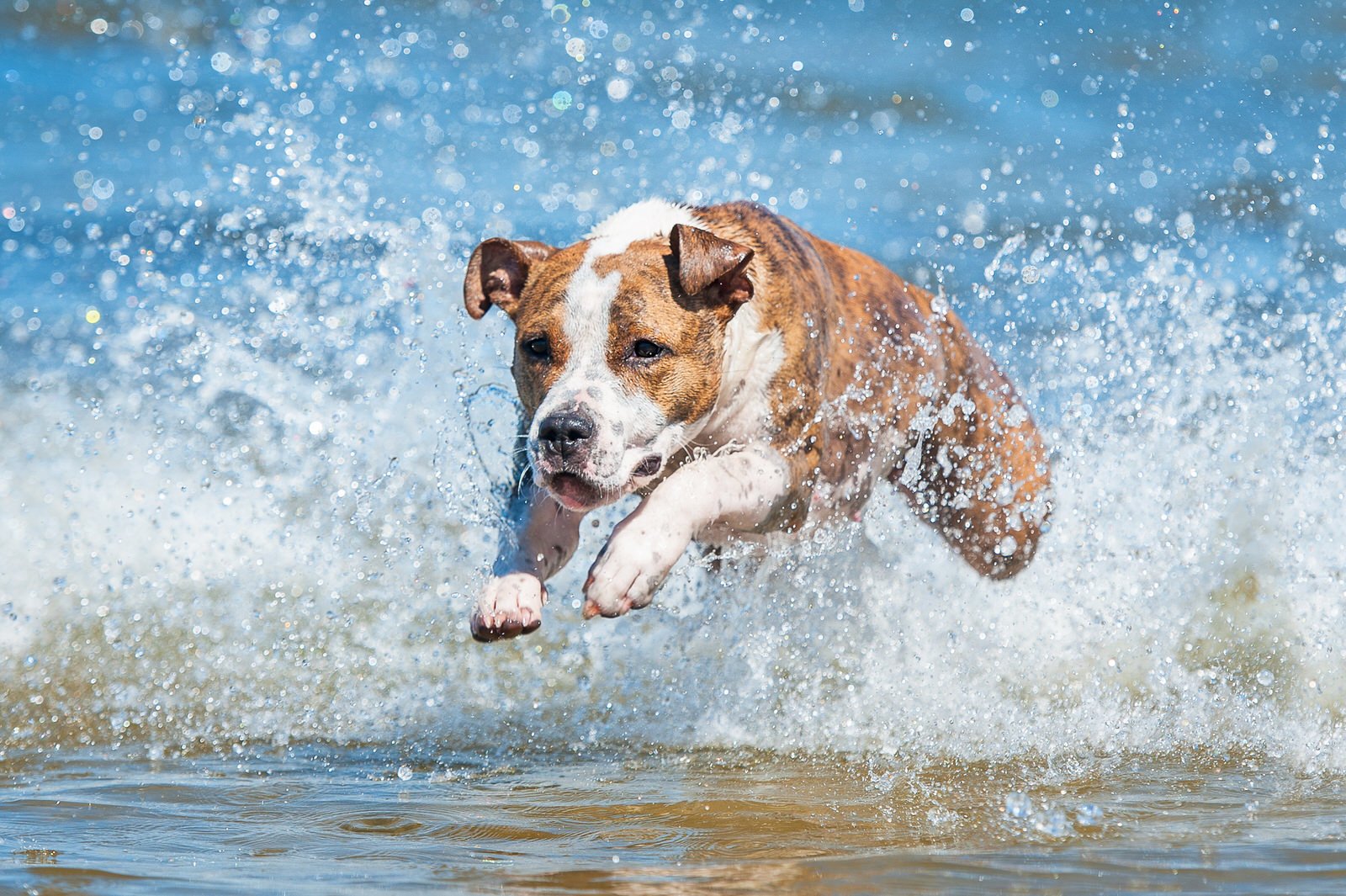 Heading to the lake in Chicago is one of the most popular activities for locals, especially for those with dogs. While a trip to the neighborhood dog park may be fine for during the week, heading to the beach with your pooch is a great way to take advantage of the nice weather in Chicago for both you and your pet. For those looking to let their dog swim in Lake Michigan, there are a few things to be aware of prior to the visit. Understand all the facts and tips that will ensure a safe trip for your pet, and you might just find yourself making extra trips to the beach this year!
Are dogs allowed to swim in Lake Michigan?
Dogs are legally permitted to swim in Lake Michigan when visiting the designated dog-friendly beaches in Chicago: Belmont Harbor Beach and Montrose Beach. These are the only Chicago beaches that permit dogs to swim in the lake legally. Previously Foster Beach was also included in this list but this park has since been closed due to flooding and does not have plans to reopen.
What are the regulations for swimming in Lake Michigan at the permitted dog-friendly beaches?
Each dog is required to have a dog-friendly area tag to be allowed on these beaches, as well as in the water. These $5 tags can be purchased through veterinarians at different locations throughout the city.
Are there any neighboring suburbs outside of Chicago that allow dogs to swim in the lake?
Sunrise Beach in Lake Bluff allows dog swimming for residents who have completed the Dog Responsibility Contract, registered, and have a visible Lake Bluff Park District Beach Dog Tag on their pet's collar. Gilson Dog Beach in Wilmette features an off-leash dog-friendly area, and permits swimming for dogs as long as they purchase a yearly permit tag through the Wilmette Park District. Evanston Dog Beach also offers dog swimming in the lake, as long as they have a yearly dog beach pass or non-resident copy of pet license for verification.
What should I bring when taking my dog swimming in Lake Michigan?
There are a few must-have items pet owners should be aware of bringing when going to the lake with their dog. Drinking water (and a bowl or to-go container for it), a towel, pick-up bags, and the required dog-friendly tags or beach passes are the absolute minimum when it comes to things to bring to the beach with your pet. If your dog is new to swimming, a doggy life jacket might be a great way to give your pup confidence in the water. Beyond that tennis balls or floating toys can be a great addition to your beach bag!
Why is it important to bring a towel?
For those that don't mind the "wet dog" smell lingering in the car, bringing along a towel may seem a bit bothersome. However, the towel is a perfect way to keep your dogs ears clean and dry after their dip in the lake. Allowing the lake water to linger in your dogs ears can result in a bacterial ear infection, so it's a good idea to bring along either a beach or hand towel as a preventative.
Is the lake water safe for my dog?
To get up-to-date information on the safety of the water in Lake Michigan, the Great Lakes Commission has teamed up with the health department to create the app called MyBeachCast. This is useful for those looking for advisory reports, weather information, and beach closings prior to a visit to the lake. However, it's also important for pet owners to be their own advocate when it comes to swimming safety for their pet. Always bring water for your dog to drink, since the lake water is not safe to ingest for pets. Also, it's important to pay attention to how rough the water is, as well not overworking younger or older dogs.