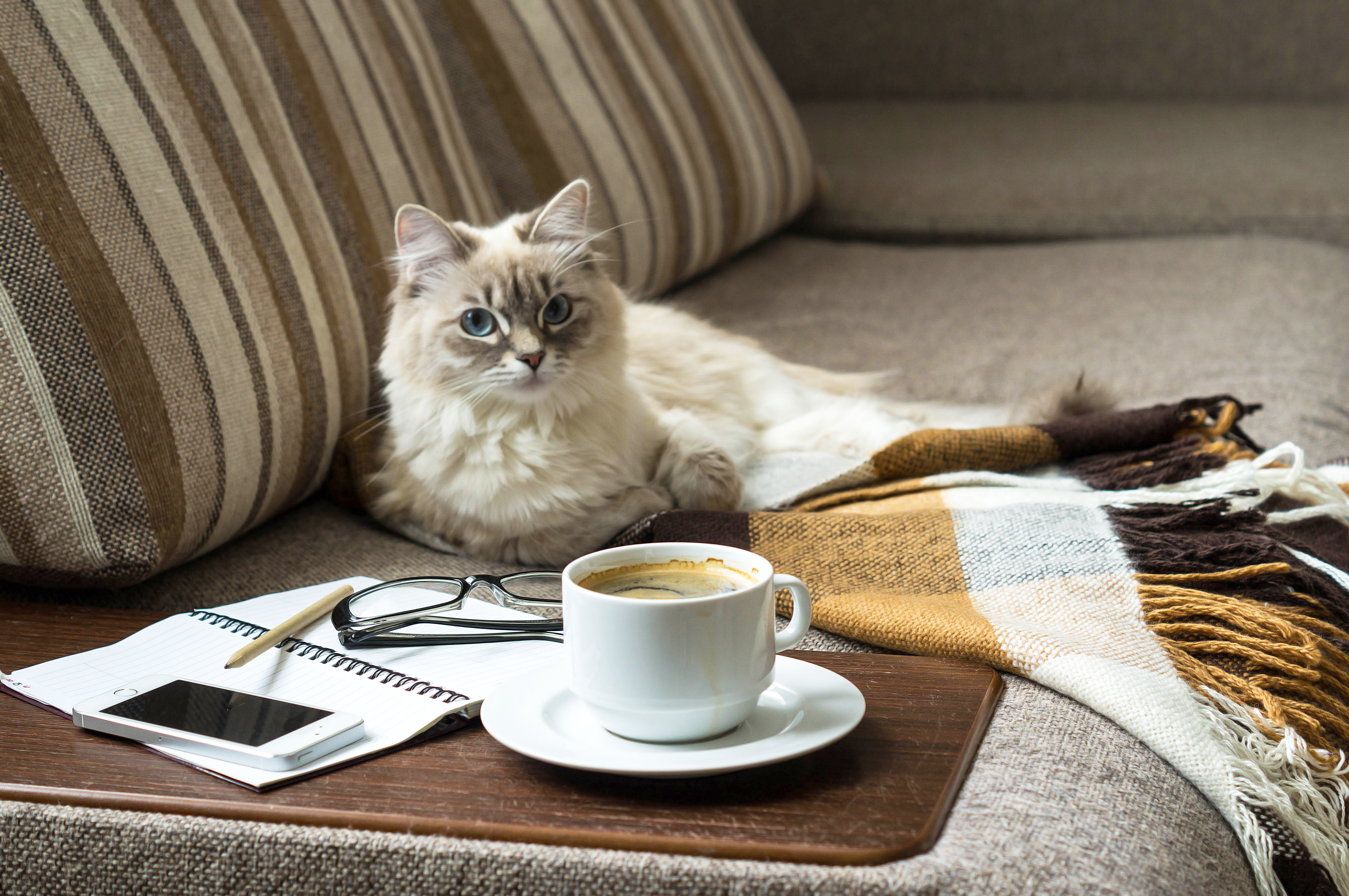 Opening your home to a cat is a big decision—whether it's your first pet or an addition to your furry crew, there are a lot of things to consider. One of the biggest factors to acknowledge when bringing home a new kitty is the financial responsibility. Let's take a look at how much it costs to own a cat in Chicago!
Let's start from the beginning: What are some of the first expenses you'll have when bringing home a cat?
• Adoption fees. Depending on the shelter, adoption fees can range anywhere from $50-$300 for your new kitty. (And if you decide to get a cat from a breeder, the cost will be significantly higher. In addition to helping a homeless pet, adopting from a shelter or humane society helps to curb pet overpopulation, so you should always consider adopting over shopping!)
• Spay/neuter fees. Most shelters include the cost of spaying or neutering your cat in the adoption fee, but if you pay for it yourself, plan on another $100-$500 depending on the veterinarian you use.
• Equipment and toys. To keep your kitty happy and healthy in his or her new home, you will want to get them some toys and furniture to keep them happy. Take a look at this article to learn more about getting the right kind of equipment for your cat. The cost for this equipment depends entirely on your personal preference and budget restrictions.
• Apartment or condo fees. The city of Chicago does not require you to register your cat as you would need to do with a dog, but you may live in an apartment complex or condominium association that has pet fees. These fees can range from a one-time deposit to a monthly addition to your rent. Be sure to thoroughly read the rules for your building before bringing home your furry friend!
What are the ongoing costs of having a cat?
• Vaccinations and annual wellness exams. When adopting a cat, make sure you factor in the price of annual vaccinations and veterinary visits. In Chicago, you can often get a three-year rabies vaccination for your cat, but he or she will still require a yearly exam to make sure your kitty is remaining healthy. These exams can range anywhere from $70-$300 depending on your veterinarian and your cat's health.
• Medications. Preventative medications like flea control help keep your kitty healthy, and depending on your individual cat, they may require more medications, the prices of which and vary widely.
• Food and litter. Some cats require special food and/or special kitty litter for their litter boxes. Depending on your cat's needs, the cost of food can range anywhere from $20-$100 per month. The same goes for the cost of litter, which you will need to clean and change on a regular basis.
• Grooming. Depending on your cat's breed, he or she may need professional grooming. While this isn't the case for most domestic short hair cats, sometimes you may need to find a specialty groomer or a veterinarian that can groom your kitty. Grooming prices may vary from $30-$100 depending on the service you choose.
• Vacation and/or day care. When you leave town for a trip (or if you have a busy life and need someone to come by more often), you will need someone reliable to care for your kitty. When entrusting someone with the care of your cat, go with a company in which you can have the utmost confidence. Windy City Paws offers daily cat visits (for those who need visits at least three times per week) for $20 per 30-minute visit, and if you only need periodic visits, they are $30 per 30-minute visit.
What other expenses can I possibly expect when owning a cat?
• Pet insurance. Sometimes it's best to expect the unexpected. Getting pet insurance for your cat is a good way to provide you with peace of mind just in case the worst happens and your kitty needs emergency veterinary services. Premiums can be as low as $20-$30 per month for some pet insurance companies, and it can save you a lot of worry and money in the long run if your cat ever needs this in an emergency.
• Outdoor play areas. Living in a big city, sometimes it's hard to get your cat a safe outdoor area, but if you have the funds and the space, you can build your cat their own "catio" and let them have some fun in the sun during Chicago's warmer months!
When deciding whether to bring home a cat in Chicago, take all factors into consideration. Having not only the room in your heart but also the room in your budget will make all the difference. Saving a life and adding a furry friend to your family is worth the cost, but it takes knowing your finances and understanding your new kitty's needs in order to make the best life for you and your cat.
Written for Windy City Paws by Lauren Baud