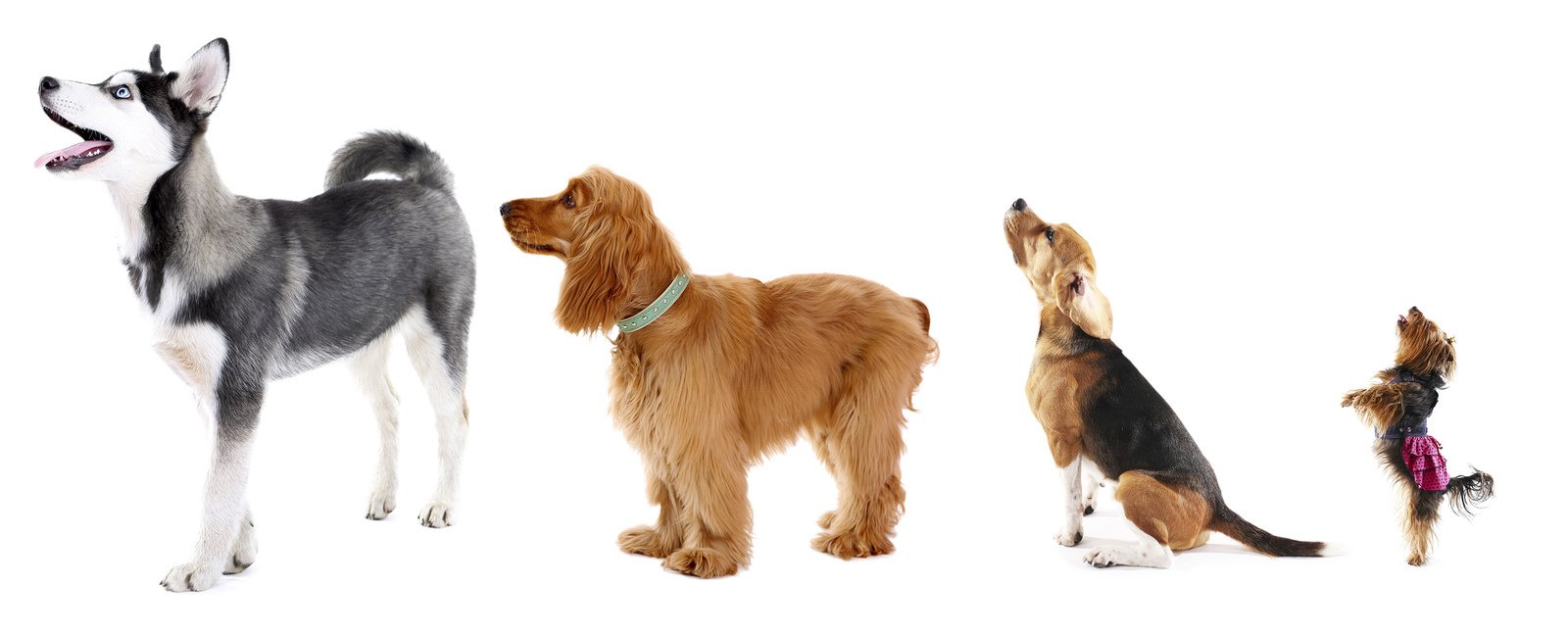 What many people don't realize about Chicago is that it is a city of neighborhoods, each offering its own special flair and personality. While The Loop may be filled with high-rise residences, a quick ride on the L can take you to Lakeview, filled with townhomes and residential streets. And a quick drive on the highway can lead you to any number of Chicago suburbs with quaint single family homes. The type of lifestyle you have in Chicago very much entwines with your residence, whether you're in walking distance to all the Chicago hotspots or sitting on your back porch watching the kids play.
Here are a few things to take into account when deciding on the right dog for you:
Your budget
Chicago is reported as the 7th most expensive city in the world to live in, so those on a budget should take into account which breeds would be an added pressure on the purse strings. With larger dogs requiring more food and costs in care, they may not be the right pick for a lifestyle with a strict budget. This is also true for specialty breeds that can be prone to health issues or require regular grooming.
Time away from home
For those living and working in Chicago, it's important to take into consideration the amount of time that will be spent away from home. Things like excessive overtime hours or traveling outside of Illinois on business should be thought of when choosing a dog breed for your lifestyle. Potential owners should consider which breeds handle alone time better than others. If you are going to be away from home often, or even if you work from home, you can look into hiring an experienced dog walking and petsitting company like Windy City Paws to make sure your pup gets the exercise and human interaction that he or she needs.
Age of the dog you are adopting
When choosing a new dog to join your family, it's important not to discount older dogs ready for adoption. While it can be tempting to pick the cutest puppy you can find, an older dog might be better for the type of lifestyle you lead. Perfect for those that may not have the time or expertise to potty train a brand new puppy or teach basic commands, an older dog can come with their own maturity and a laid back nature that can suit your way of life. Also take into consideration that if your goal is to help a dog who truly needs a home, older dogs typically wait longer in shelters to be adopted.
Neighborhood amenities
Because of all the differences in the neighborhoods in and around the Chicago area, potential dog owners should consider how the surrounding area will affect daily life with a new dog. Those with nearby dog parks and walking areas should feel confident in looking at larger dog breeds, but those with limited space and parks farther away may lean more towards smaller dogs. Also, consult your condo building if necessary as many buildings will have weight restrictions.
How active your lifestyle is vs. how social your new dog is
Chicago is filled with parks, offices, restaurants, and even shopping centers that allow people to bring in their dogs. The question potential dog owners should consider is whether or not they will intend to bring their dogs with them during their many outings. For those with a lifestyle filled with on-the-go fun and patio seating in the city, it might be helpful to look towards breeds that are comfortable in social situations.
Picking the right dog for your Chicago life is just as important as choosing what neighborhood you want to live in, and there are a few things to keep in mind to ensure you pick the perfect pup for your lifestyle.
---
When you are ready to adopt, speak with an adoption center staff member and discuss your lifestyle with them. They can help direct you to a dog available with the size and personality that may be best for you!
Here are some great non-profit organizations to check out: Bow Wow Revolution, The Anti-Cruelty Society, One Tail at a Time, Felines & Canines,  PAWS Chicago & Peace for Pits.