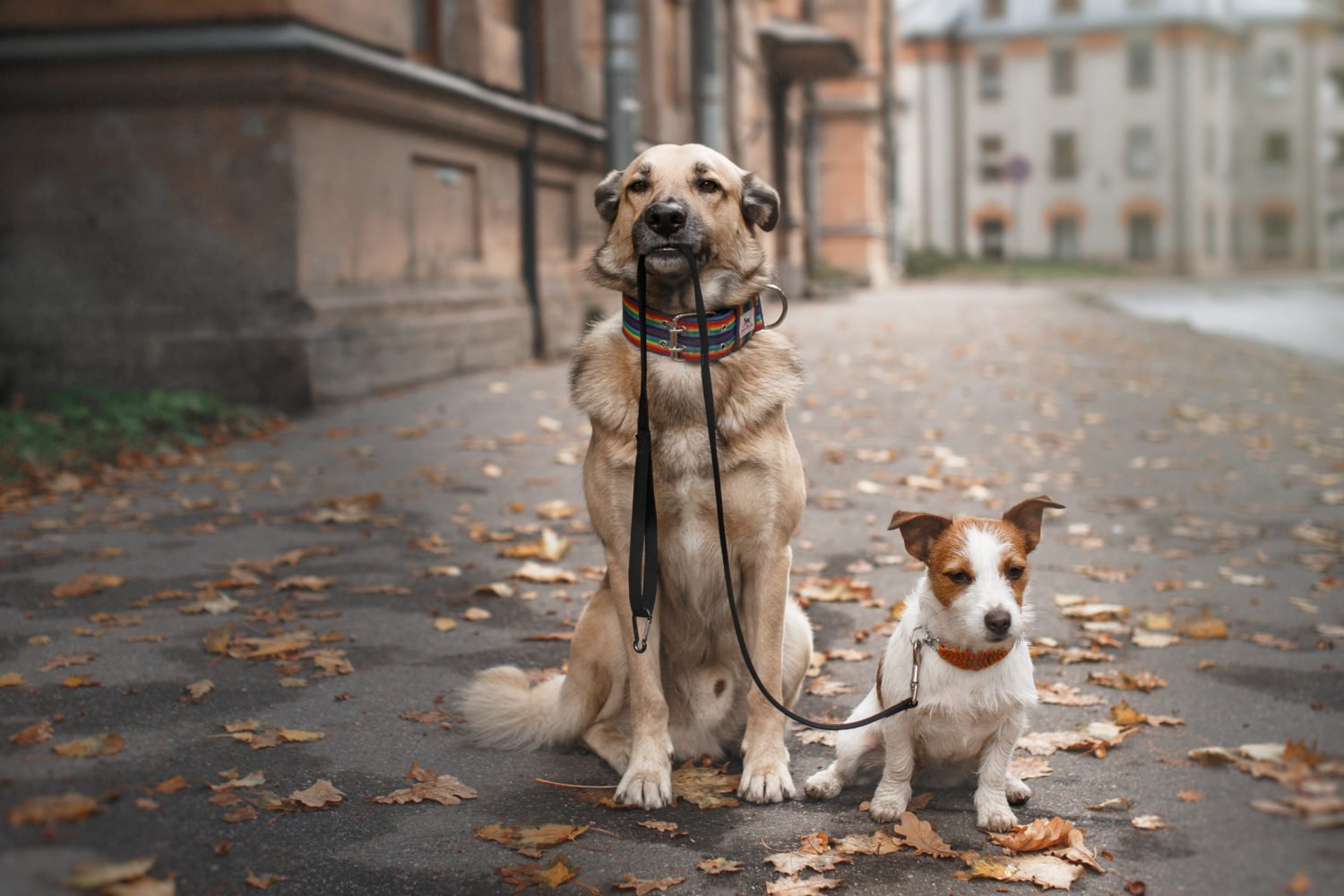 Check the weather forecast
When taking your dog for a walk, it's important to check the weather forecast in Chicago's ever-changing seasons. Rather than being stuck in a sudden rainstorm, dog owners should ready themselves for weather possibilities at any time of day, including extreme heat and freezing temperatures throughout the year.
Master dog cues
Owners walking their dogs in a city like Chicago should be able to master key dog cues due to increased safety hazards like traffic and unpredictable weather. Ideally, dogs should be able to respond to commands like "Stop" and "Wait," and should come when called by name. This is also important when it comes to other dogs who may not be as socialized that need more space during walks.
Know your route
It's important to know your route to familiarize yourself with crosswalks, blind corners, and high traffic areas that may be particularly dangerous for your pet, especially when going on a nighttime stroll.
Buy reflective dog gear for nighttime walks
While it isn't quite necessary for dog owners to go out and purchase reflective jumpsuits, there are some reflective items that increase visibility for dogs in low or no light. Reflective dog safety vests, leashes and collars can be a great way to keep track of your pet as well as increase the visibility of your dog to cars and pedestrians.
Wear proper shoes
Although walking your dog may not seem like an athletic event, it's important to wear proper running or walking shoes that will support your feet. Proper footing on icy sidewalks and shoe comfort are important when walking your dog at any time of day!
Prohibit outdoor eating for your dog
Due to hazardous pesticides and poisonous plants, it's important to discourage dogs from grazing during an outdoor walk. This is even more important during a nighttime walk, since it can be difficult to see what your pet is eating while out.
Be a defensive walker
When walking your dog, it's important not to rely too heavily on traffic signs and take extra care around intersections and crosswalks. Just as being a defensive driver helps to decrease the chances of an accident, being a defensive walker helps to ensure a safe trip for you and your dog.
Keep phone handy
Rather than keeping your phone buried in your bag, having it within easy reach is ideal. Owners can call for help, reach out if your dog is injured, or use a convenient flashlight app to help with cleanup at night. A Bluetooth is also useful, due to its hands-free design which allows for more leash control with your dog.
---
Whether walking your dog around the block or checking out one of the several dog parks throughout the city, there are a few safety and preparation tips that can assure a quality outing for you and your dog. Take advantage of all the city has to offer, no matter what time of day or night, and walk your dog with confidence.